I'm more of a pumpkin painting kinda gal (less mess!), but I love pumpkin seeds and my kids will annoy the shit out of me if we don't carve pumpkins, so every year I find myself looking for new pumpkin carving stencils to use.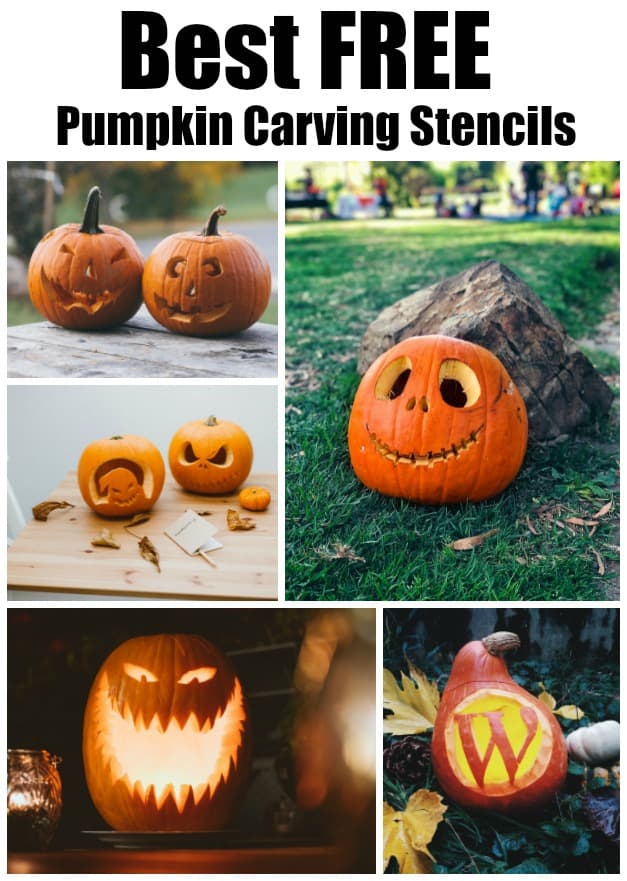 Pssst… we are excited to visit the best pumpkin patches in Oregon as soon as possible!
Best Free Pumpkin Carving Stencils
If you don't have a printer, you can print pumpkin stencils off at the library, Staples, or any place that offers printing. I like using the library because they give me 100 free pages each month. That saves me lots of money on ink!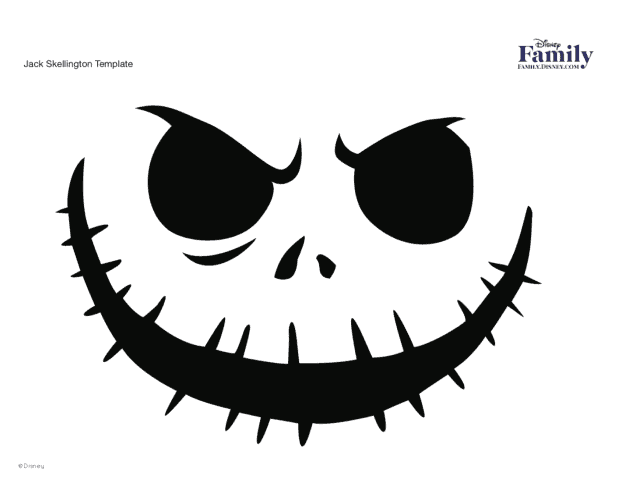 Head over and download this Nightmare Before Christmas Pumpkin Stencil from Disney.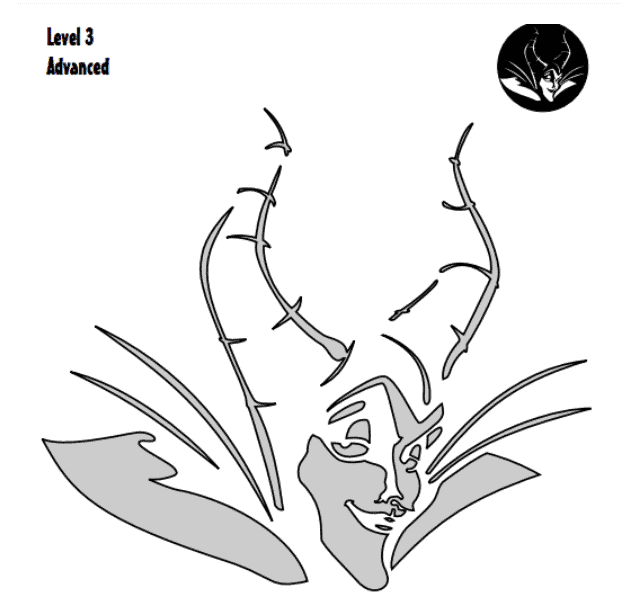 This Maleficent Pumpkin Carving Template pairs well with our Maleficent Halloween bath bombs!
43 Pumpkin Carving Templates from DIY Network
100+ Pumpkin Stencils from Halloween Pumpkin Carving Patterns
More Pumpkin Carving Stencils from The Pumpkin Lady
27 Pumpkin Stencils from Reader's Digest
Nick Jr. Pumpkin Carving Patterns
Midwest Style Pumpkin Stencils from Midwest Living
Celebrity Pumpkin Carving Stencils from Pumpkin Glow
Even Martha Stewart has pumpkin carving stencils! I mean, of course she does.
Pumpkin Pile has the most extensive collection of free patterns. If you can't find what you want there, I don't know what to tell you! LOL
Pumpkin Carving Questions
If you're new to carving pumpkins, you may have questions that need answers before you dive in. If you have questions I haven't answered here, leave them in the comments below and I will find answers for you as soon as I can! 🙂
How much do pumpkin carving supplies cost?
You can grab a pumpkin carving kit at Walmart for as little as $5, but you get what you pay for so if you're looking to do more intricate designs, I recommend using the supplies listed below.
What supplies do you need to carve pumpkins?
While you can buy supplies individually, I like purchasing pre-made pumpkin carving kits. Amazon has several options. Here are the highest rated/most affordable:
Can toddlers help carve pumpkins?
I've always been a huge fan of letting my kids help with all activities, regardless of age. However, only YOU can decide what your toddler or child can handle. Even if they're babies, they can sit in the high chair and play with the pumpkin seed goop (under close supervision). Toddlers can help choose the stencils, tape the stencils, and "ooh" and "ahh" after you're finished carving.
How do you carve a pumpkin?
Most of the template sites have instructions on how to carve a pumpkin, but there are also detailed directions here. Pumpkin carving isn't rocket science, but it's not as simple as stabbing a knife into your orange friend, either.
Pumpkin Carving Tutorials
Sometimes a step-by-step tutorial helps more than photos or instructions do, so I've included a few videos that may help you on your pumpkin carving journey.
How to Carve a Pumpkin:
Pumpkin Carving with Dog Stencil:

How to Cave a Simple but Scary Pumpkin:
Our Favorite Halloween Posts
Creepy Halloween Cocktails
2 Ingredient Pumpkin Muffins
Easy Pumpkin Chocolate Chip Muffins
How to Save Money on Halloween Candy
Top Pumpkin Patches in Oregon
PIN IT FOR LATER! 🙂