Chaffles have taken the internet by storm, and it looks like they're here to stay – or until I get bored of them. Which I don't see happening ever because they are amazing! So we are going to talk about the best chaffle recipes because, well, YUM!
Best Chaffle Recipes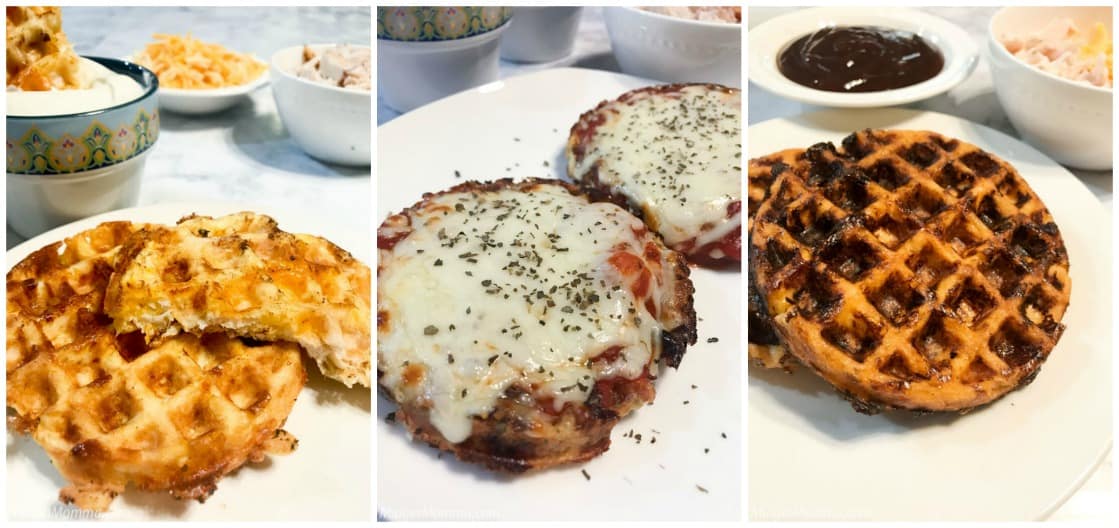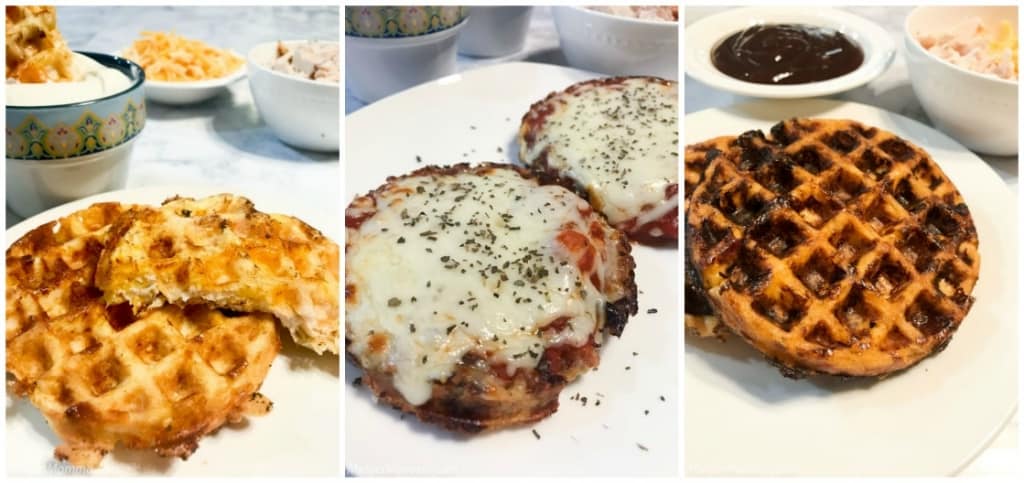 Chicken Quesadilla Chaffle | Chicken Parmesan Chaffle | BBQ Chicken Chaffle
Adding chicken to your chaffles increases the protein count while adding non-eggy texture. These Chicken Chaffles from Midget Momma are super tasty. Also try my taco chaffles!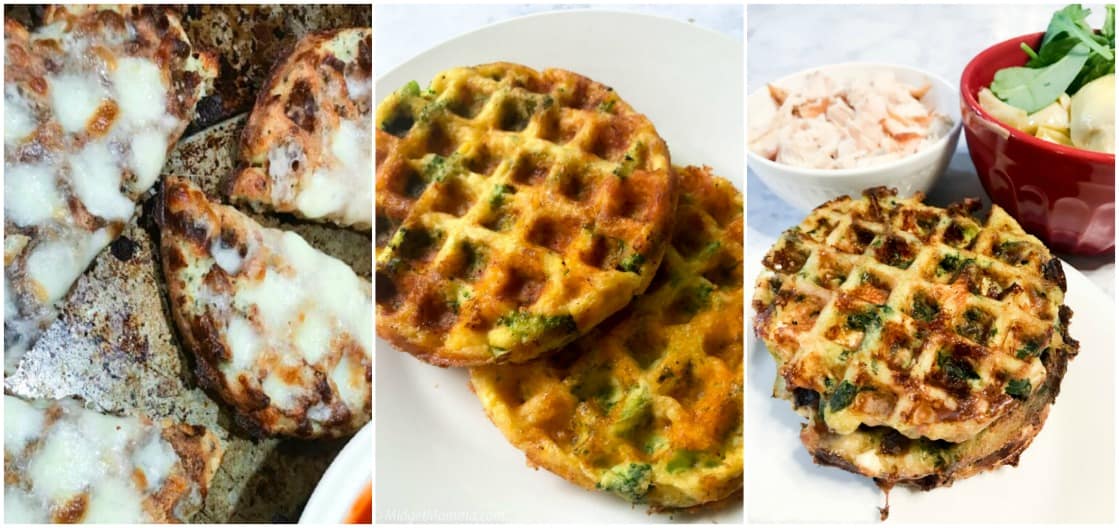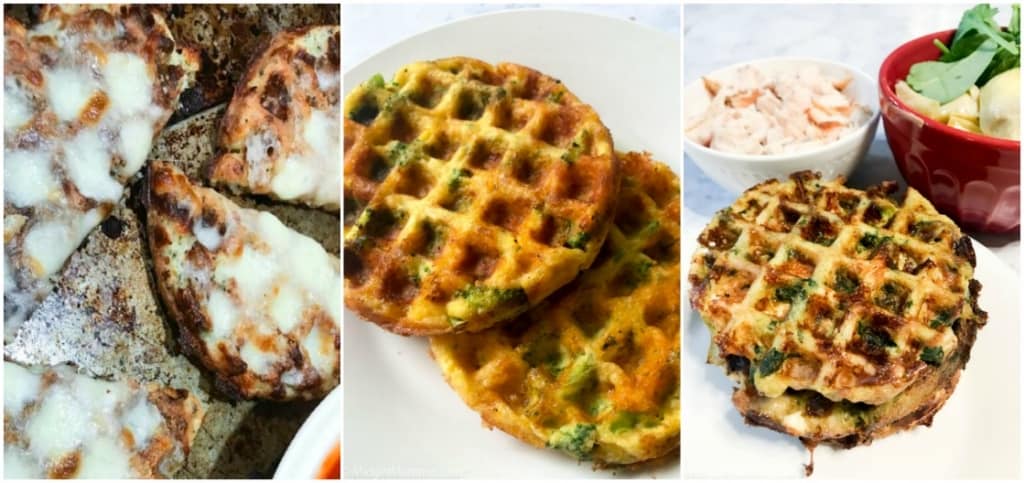 Chaffle Garlic Bread | Broccoli Cheese Chaffles | Spinach Artichoke Chaffle
I loovvvvve broccoli, spinach, and artichokes. And who doesn't enjoy garlic bread? These chaffles take our favorites and make them low carb deliciousness.
Best Dessert Chaffles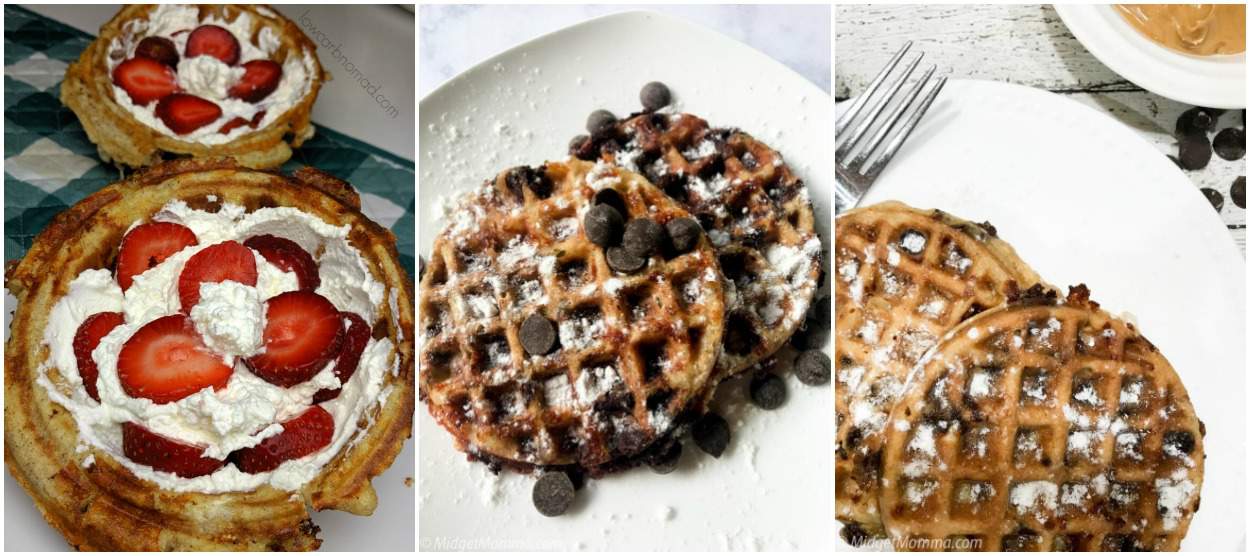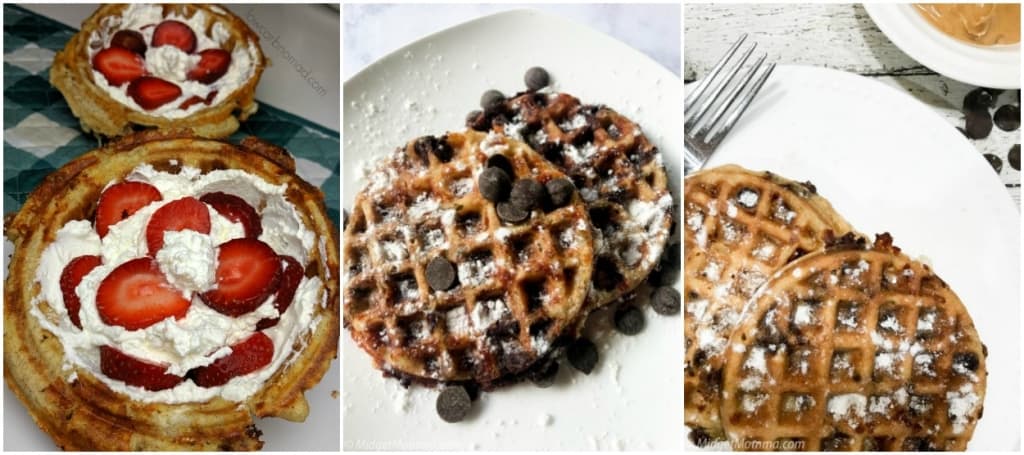 Strawberry Shortcake Chaffle | Chocolate Chip Chaffle |Peanut Butter Chaffle
The first thing I did when I saw a chaffle recipe was turn it into a dessert! There's no denying my sweet tooth. I always eat dessert, I just make sure I have enough carbs left for them so I don't go over.
How to Make Chaffles
You can make mini chaffles, full-sized chaffles, and even chaffle bowls! The base is all the same: cheese and eggs. Some people (like me) like to add seasonings and extra ingredients.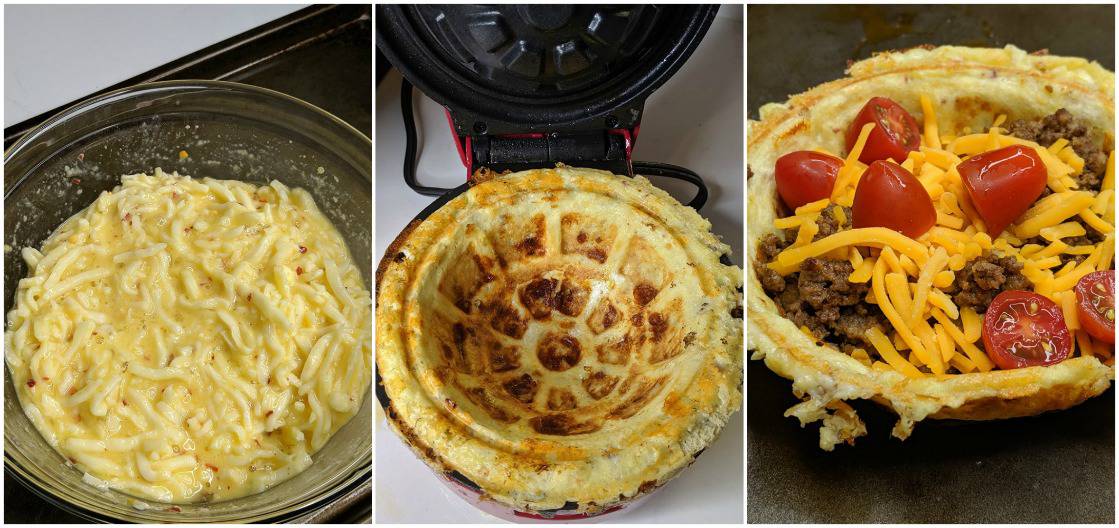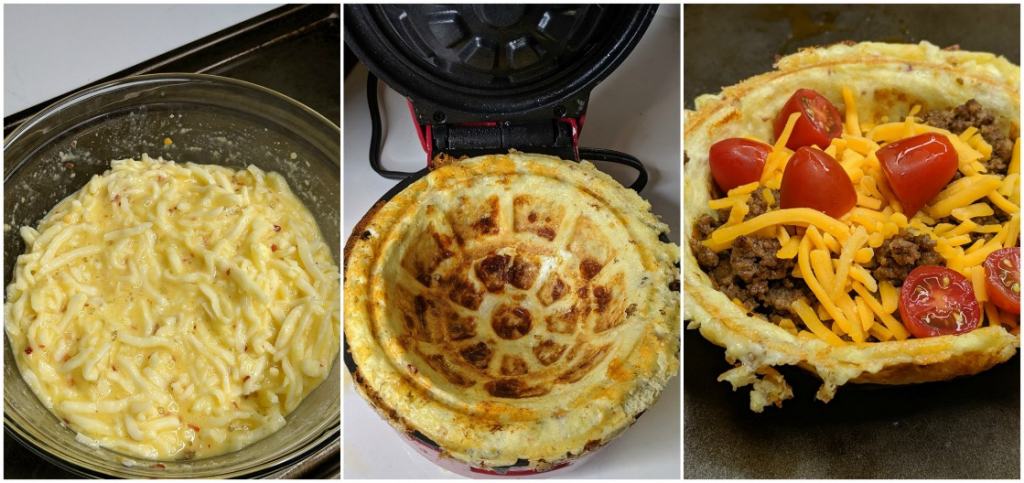 The key to perfect chaffles every time is the right ratio of eggs to cheese, along with a well-greased waffle maker. I use pan spray because it's convenient. Measuring ingredients isn't something I do unless I'm making a recipe for you guys, and my chaffles turn out perfectly. The goal is to have a mixture that looks similar to the photo above.