For me finding low carb seafood recipes is a BIG deal. I have been a seafood eater all my life and cutting it out would be a big loss for me when it comes to meal ideas.
One of the great things about seafood is the majority of seafood is naturally low carb. While you will find seafood that is higher in carbs than others, you can easily plan accordingly to fit within the carb goals you have for yourself.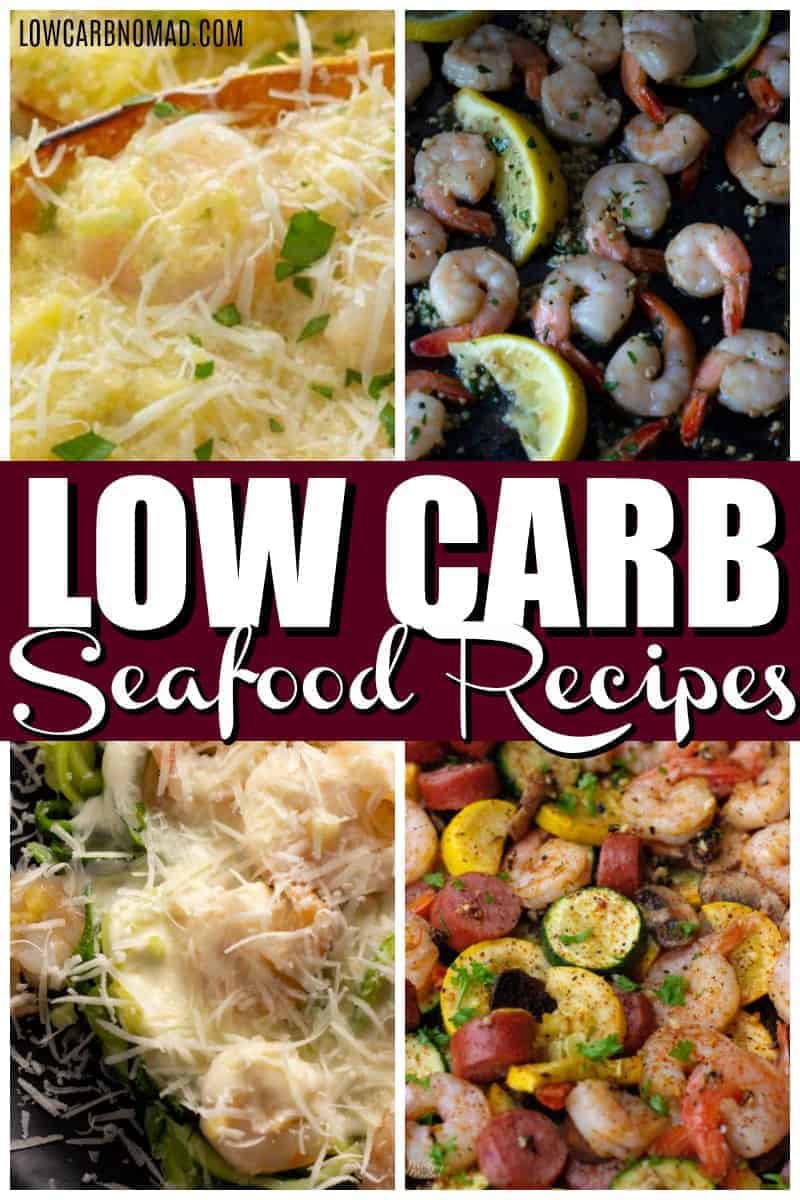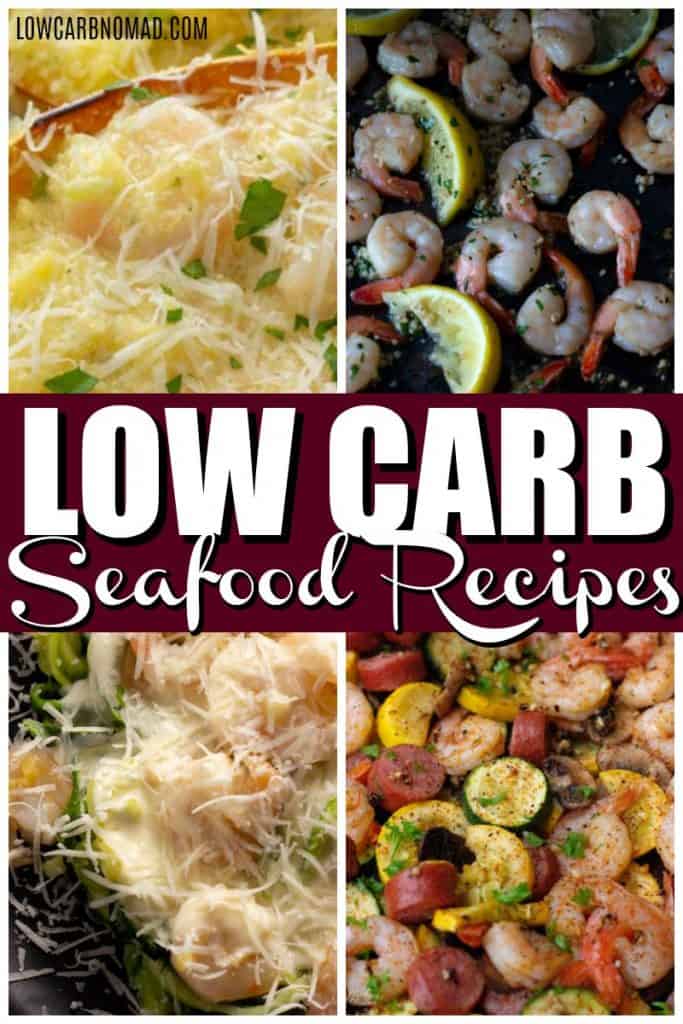 Is Seafood Low Carb?
The great thing about most seafood items is that they are low carb naturally. While it is best to buy seafood fresh, buying them frozen doesn't change that they are low carb. It is the perfect food to eat when you are sticking to low carb because they are full of tasty flavors without high amounts of carbs. Plus there are so many tasty low carb seafood recipes you will never get bored!
Low Carb Seafood Recipes for Dinner
Whenever I make a low carb seafood recipe for dinner I always make my favorite veggie sides to go along with it. Our go to side was always pasta before I went low carb, so now I make myself zoodles and the rest of the family pasta. If you are looking for some tasty low carb side to go with your low carb seafood recipes check out a few of our favorites.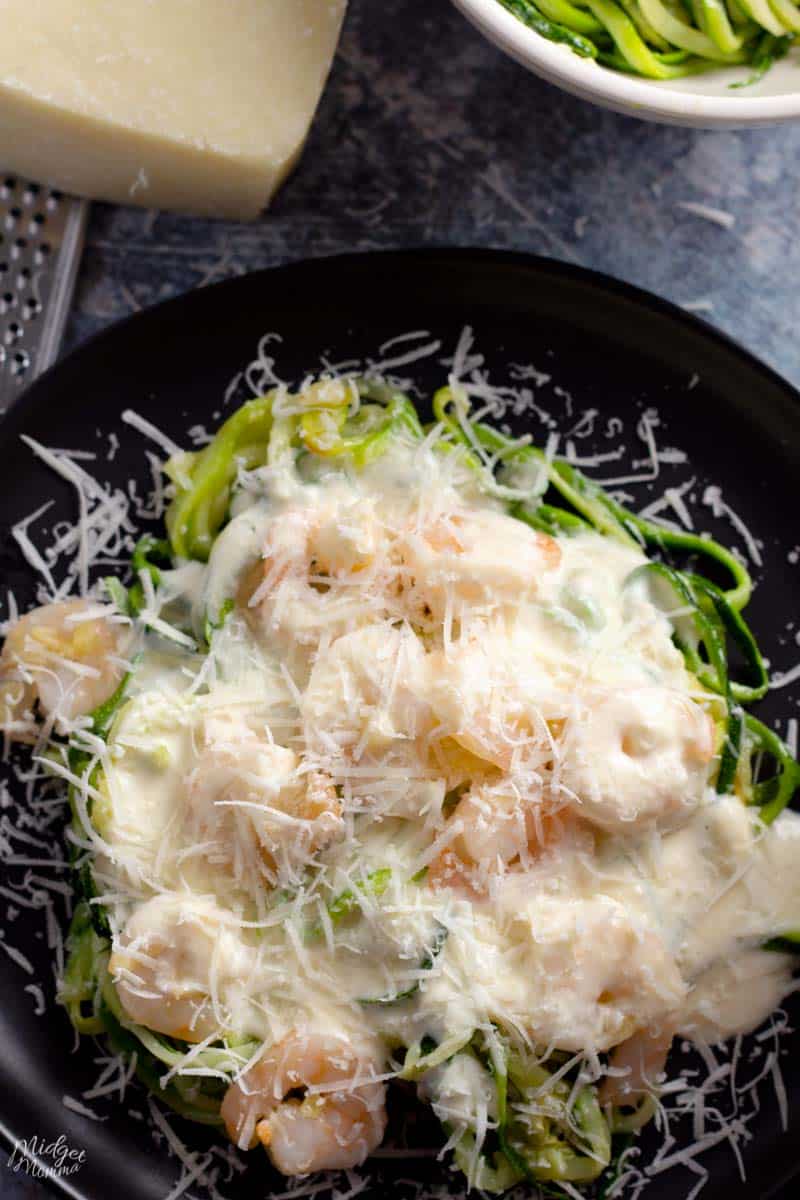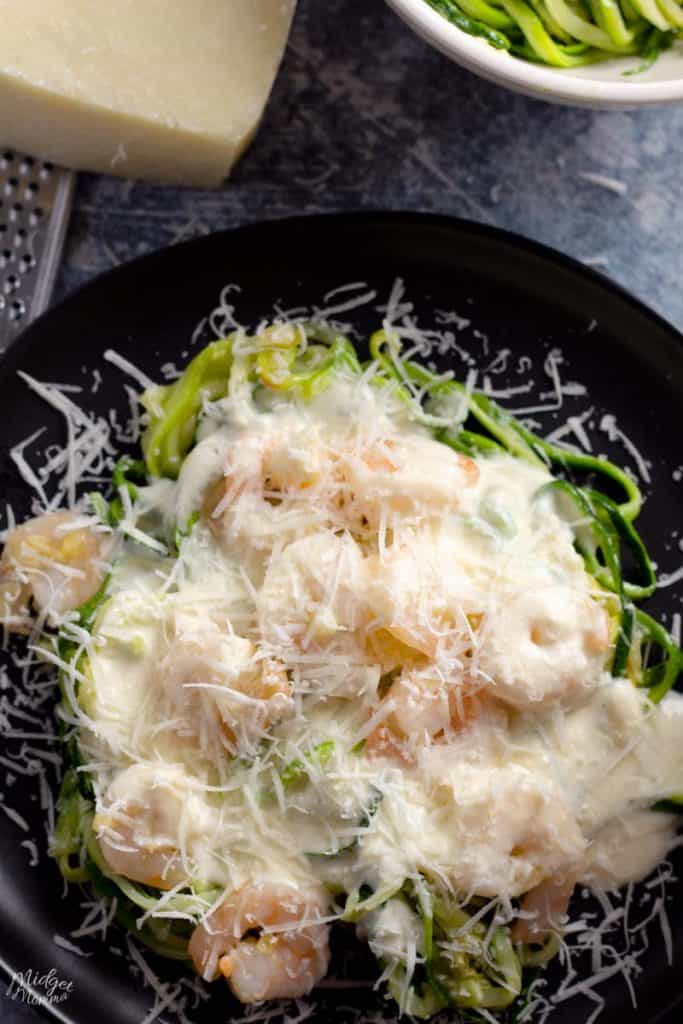 Low Carb Shrimp Recipes
Shrimp Scampi Spaghetti Squash
Grilled Shrimp Skewers with Creamy Chili Sauce
Instant Pot Shrimp with Tomatoes and Feta
Shrimp Scampi with Zucchini Noodles
Spaghetti Squash Alfredo with Shrimp
Cajun-Style Charred Okra and Shrimp
Shrimp Alfredo Recipe with Zoodles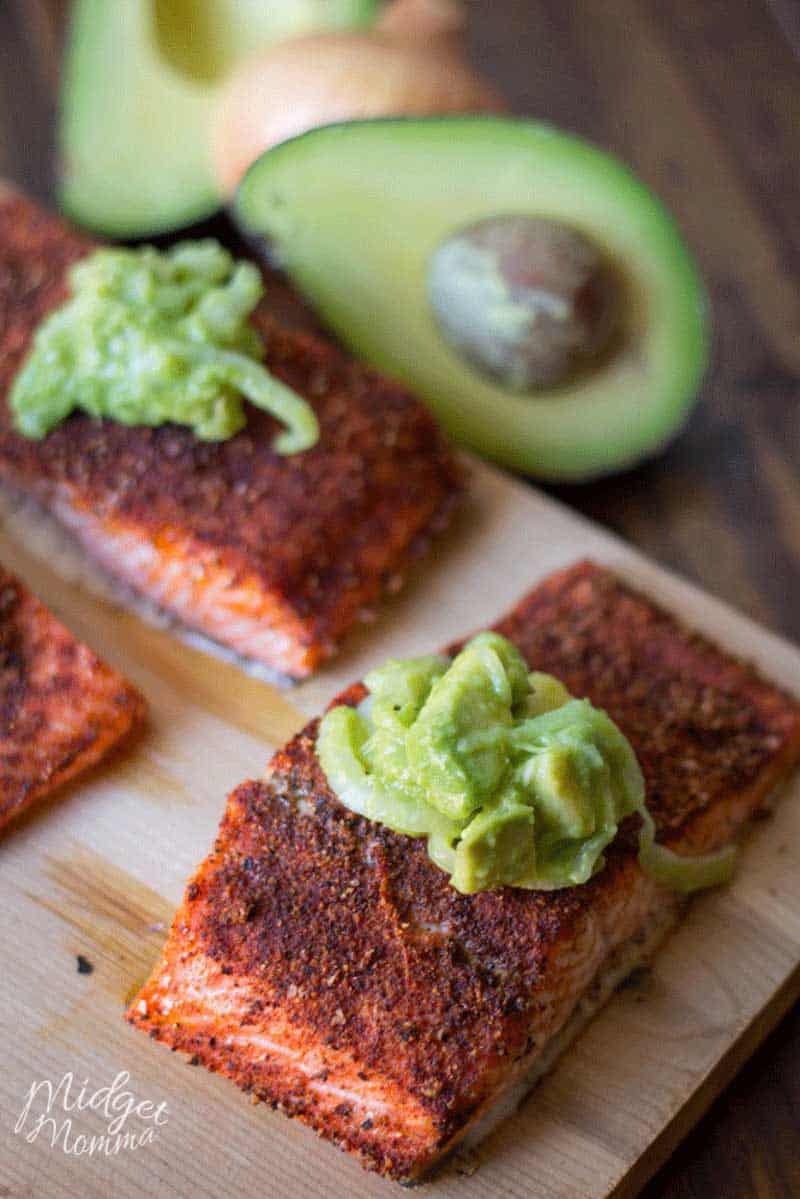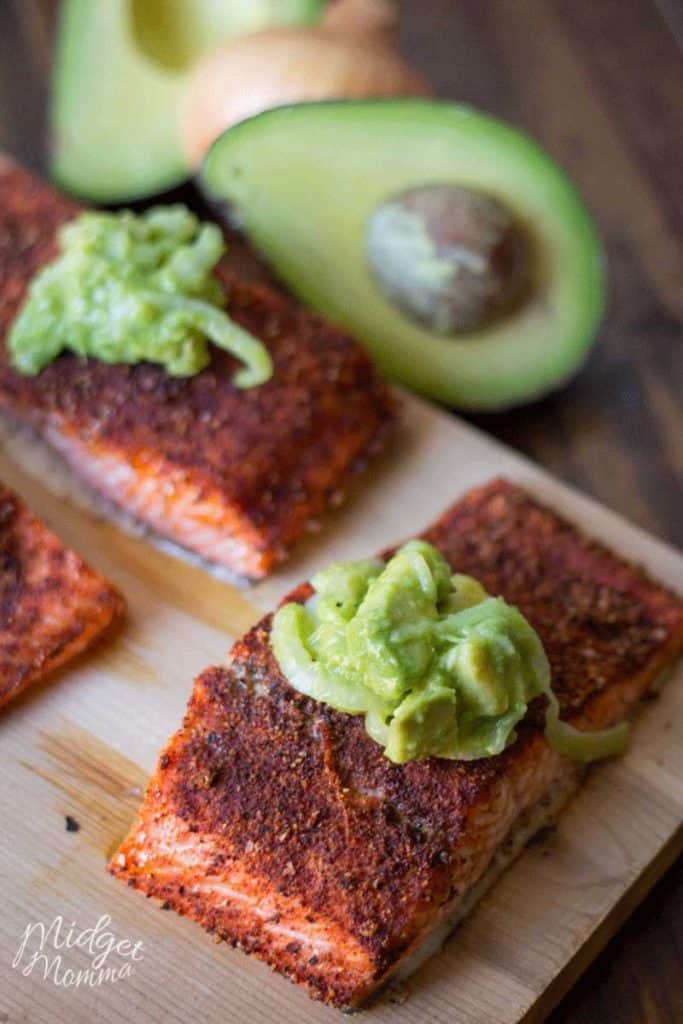 Low Carb Fish Recipes
Grilled Salmon with Avocado Salsa
Grilled Mahi Mahi with Cherry Chipotle Salsa
Mediterranean Baked Fish with Artichokes and Olives
Oven-Baked Tilapia with Zucchini and Asparagus
Lemon Baked Cod with Parmesan Cheese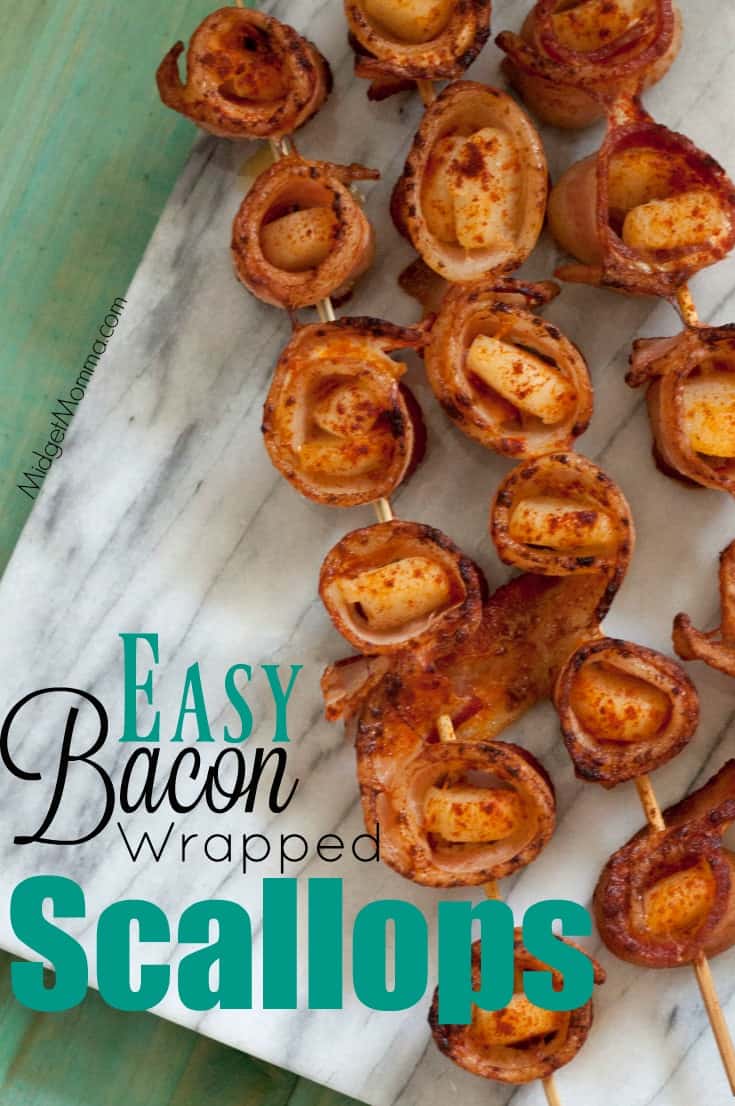 Low Carb Scallop Recipes
Pan-seared Scallops with Beurre Blanc Sauce
Low Carb Clam Recipes