Over the last couple of years we have been trying to do a lot of traveling on a budget. That means that we have been taking a lot of local/semi local road trips and exploring the super awesome stuff that Oregon has to offer. I plan to talk about some of our many adventures, so I figured why not start with Camp 18 Restaurant.
We took a small trip to Seaside this week and we had a blast, but we were wanting to explore outside of the area as well and my in-laws had recommended that we go to Camp 18 Restaurant.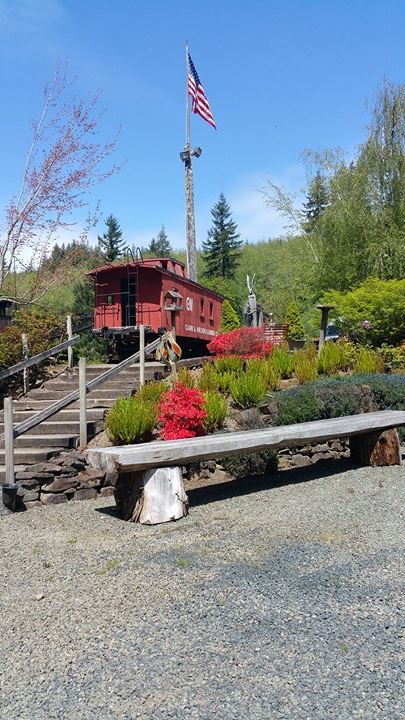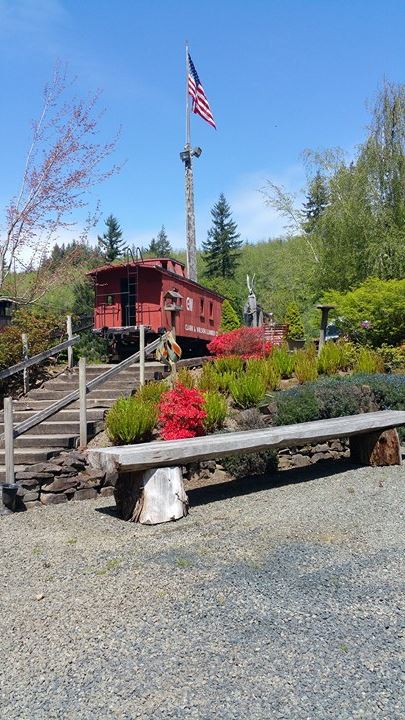 Camp 18 Restaurant is logging themed restaurant located on Hwy 26 which connects Portland to Seaside. It took us about 25 minutes to get from Seaside to the restaurant. Camp 18 is located in a Log Cabin Style structure that is amazing in itself. It was built in the 70's by Gordon Smith and features authentic materials such as an 85 foot (4 foot in diameter) ridgepole that is the largest that you will find throughout the country. It is simply amazing. We couldn't stop looking at it throughout our meal.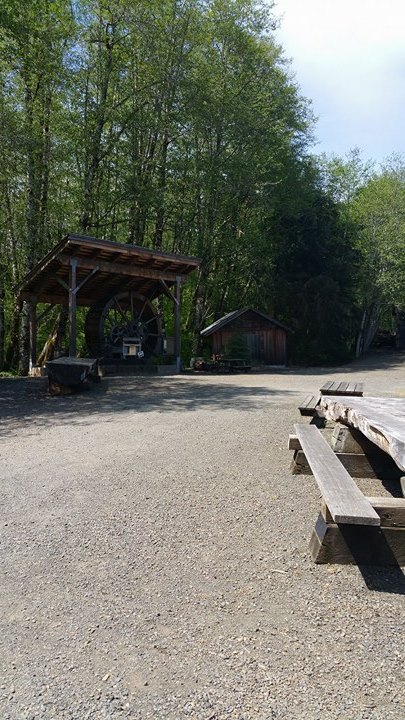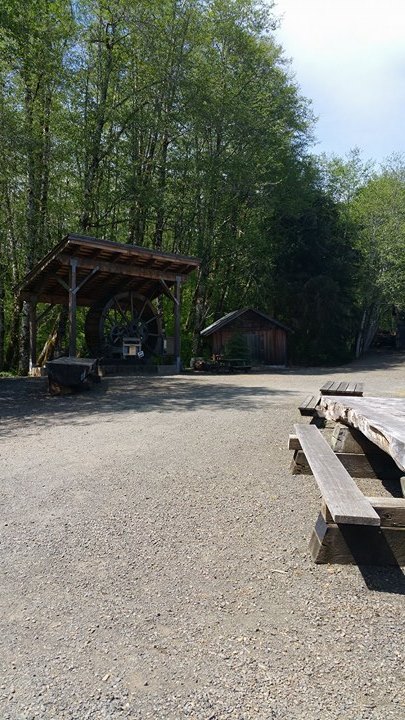 Our meal, oh my goodness, where to begin. My son and I each ordered a cheeseburger. They were absolutely delicious and so much food. My one complaint is that they were messy! The fries were cooked just right, not too greasy or salty. My husband had the clubhouse sandwich, which was probably the best one I have ever tasted (he shared a bite with me). My daughter ordered the biscuits and gravy breakfast (served until 2) and they came out with 2 plates of food for her! The biscuits and gravy on one plate; eggs, bacon and sausage on the other and she ate every last bite. I didn't taste her food, but she says it was delicious.
The food prices were pretty much what I expected. For the 4 of us to eat (baby doesn't get his own meals yet), it was around $50 with drinks.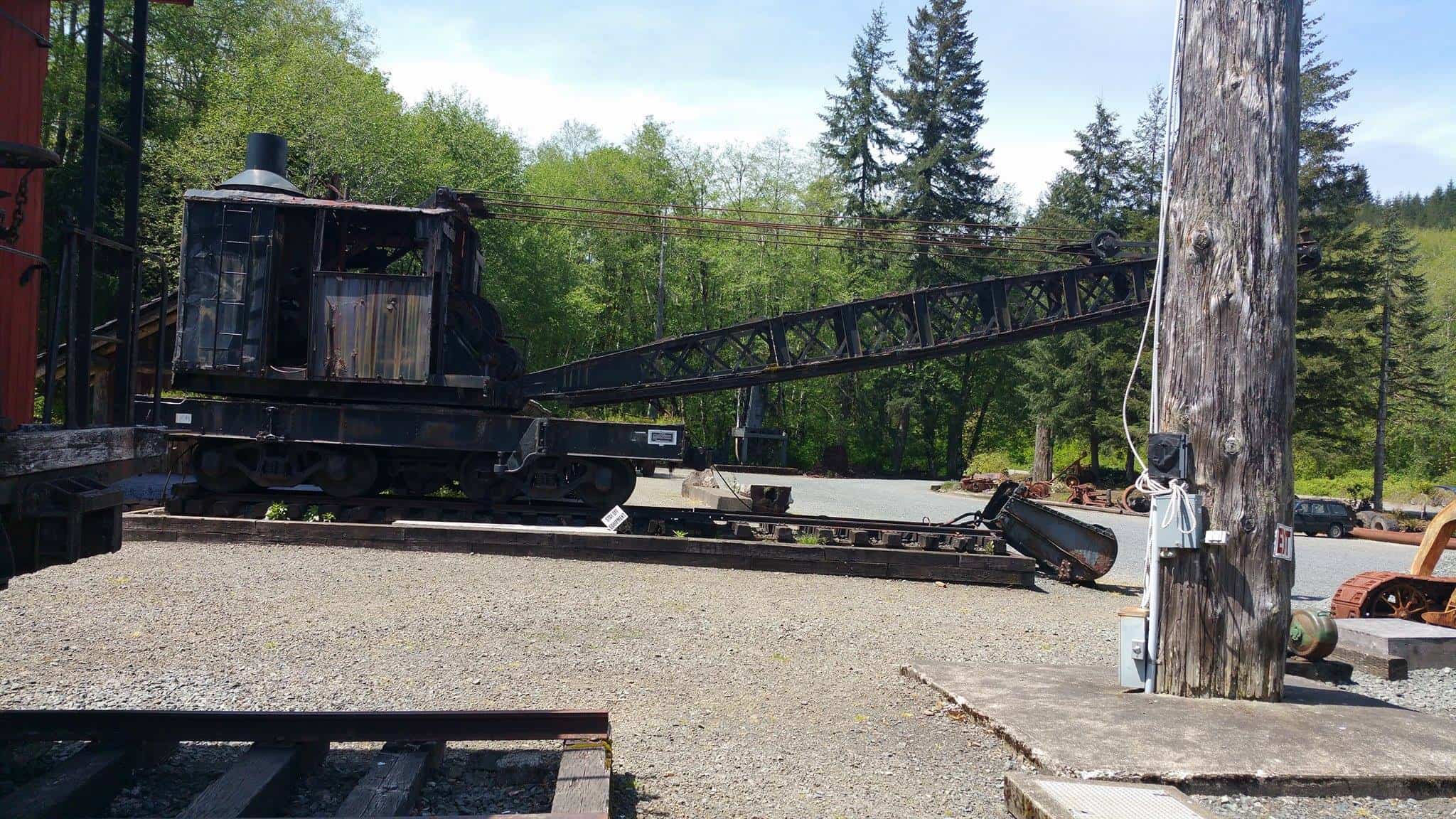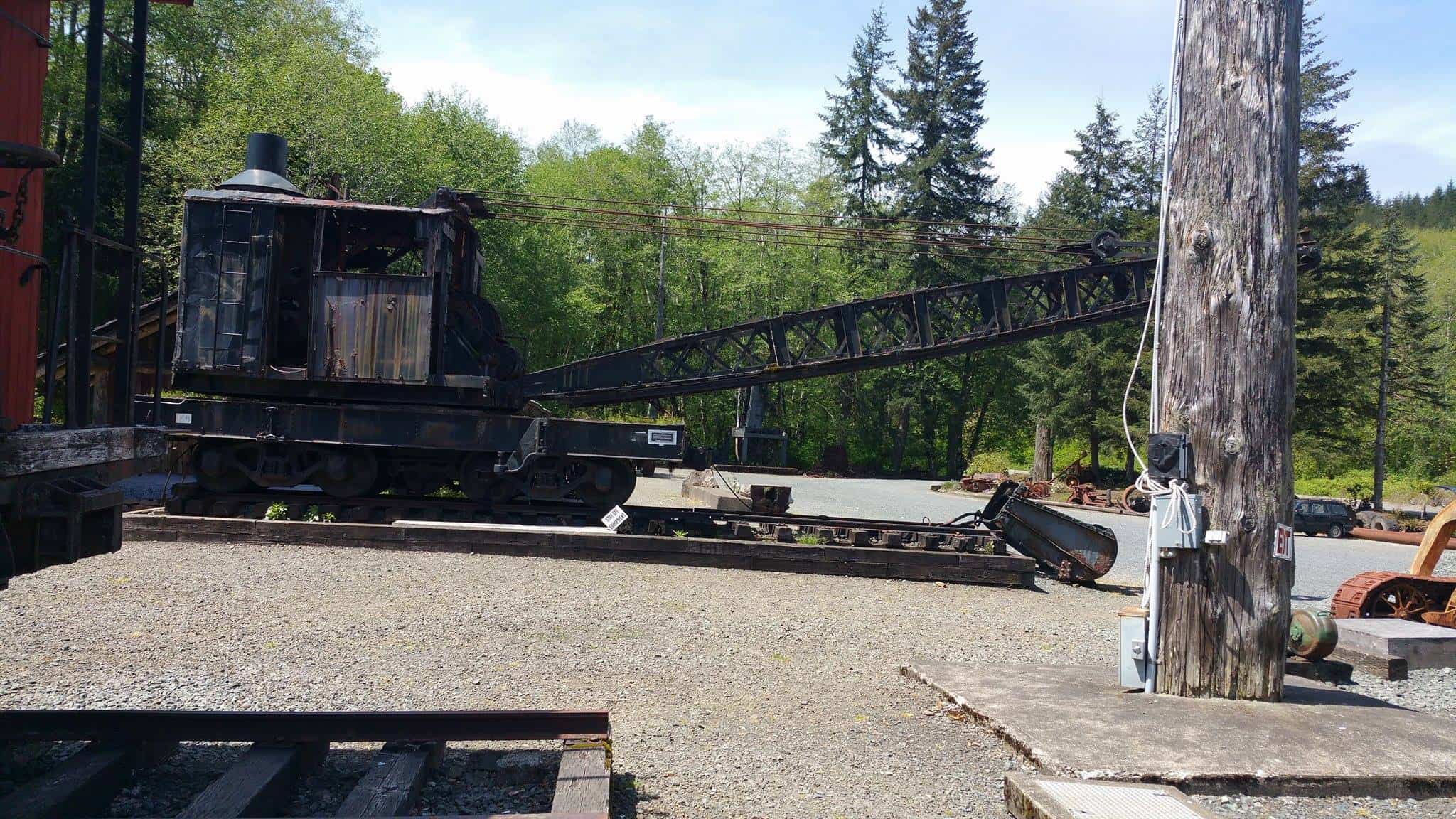 The adorable little old ladies at the table next to us had one of the famous cinnamon rolls delivered to them once their meal was done and wow! The one cinnamon roll took up the entire plate and it smelled delish! We were too full to even consider it, but I can't say that we will pass next time.
The outside of the restaurant was almost as exciting as the restaurant itself. They have lots of authentic and antique logging equipment, train cars, etc. They even have a little hiking trail. Luckily we went on a beautiful day in May so we got to stroll around and check everything out and even went hiking. 🙂 (okay, it's only 3/10 of a mile, but it's beautiful!).
If you are traveling from Portland to Seaside, definitely consider stopping by and if you are going to be in the Seaside area, head East and have fun!