Fall is rapidly approaching my friends and you know what that means?! ALL THINGS PUMPKIN! Pumpkin Spice, Pumpkin Lattes, Pumpkin scented candles, and yes, of course, PUMPKIN PATCHES! So many pumpkin patches. I may be biased since I live here, but I honestly think that Oregon has some of the best pumpkin patches in the entire country. Visit a few and you will most likely agree.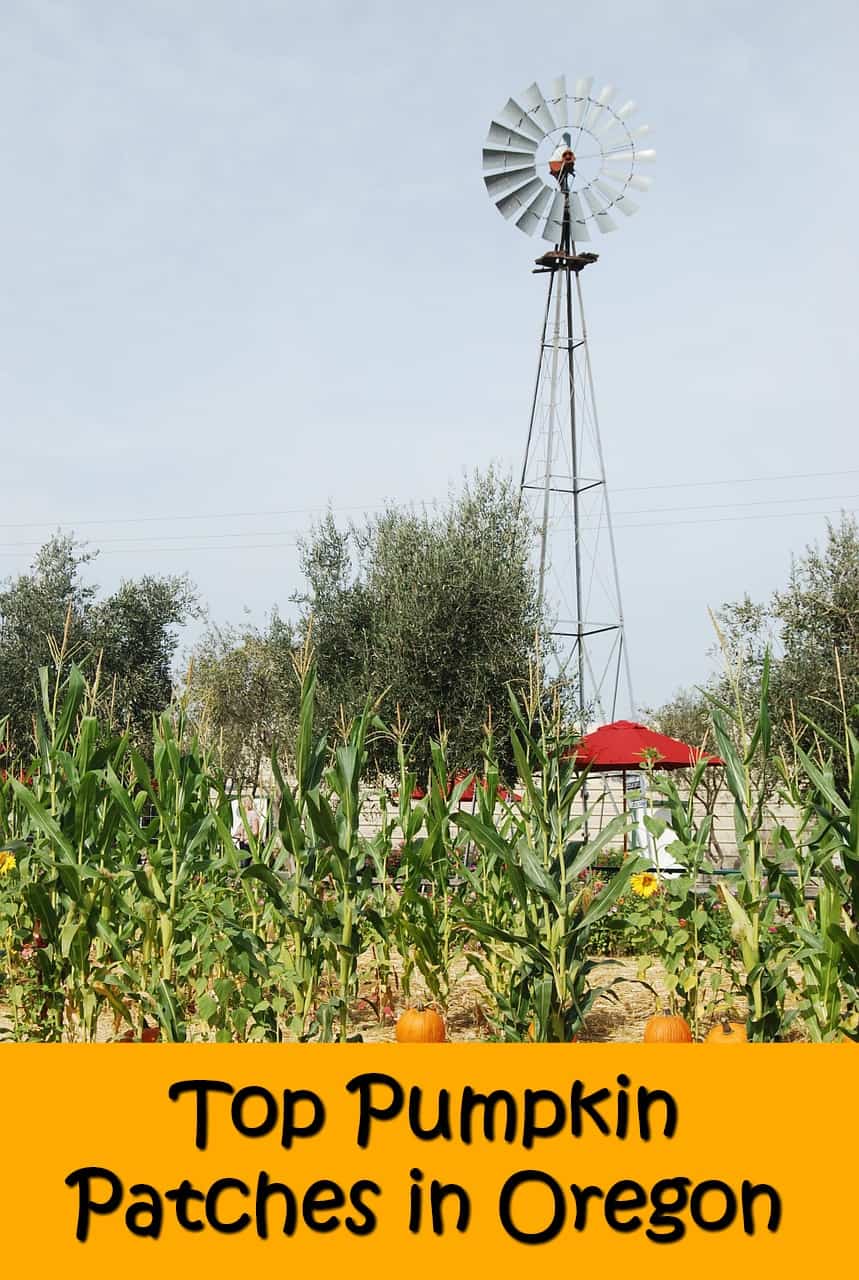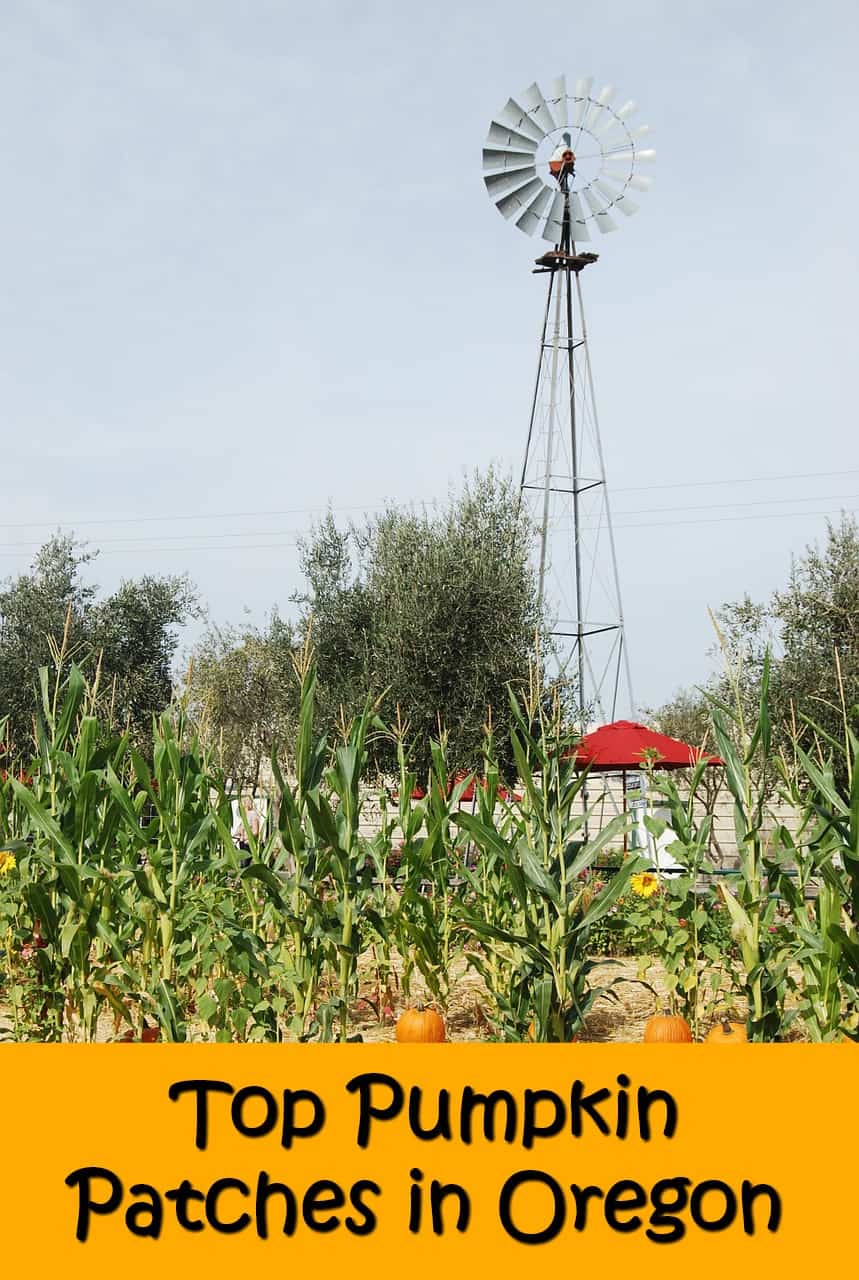 Best Pumpkin Patches in Oregon
My family and I love pumpkin patches and have visited a lot of them, so I think we are kind of pros in making this list. Are you ready to have some fall-filled fun? Here are some of the top pumpkin patches in Oregon, according to my kids and family.
Roloff Farms – Pumpkin patch meets Hollywood, y'all! If you have ever watched Little People Big World on TLC, you are familiar with this family, and you might actually get a chance to see them in person if you visit Roloff Farms. Plus, their awesome pumpkin patch features wagon tours, pony rides, Kiddy Train, Giant Sling Shots, Petting Zoo, Exotic Animals, Putt Putt Golf, Maze, Hay Pyramid, Pumpkin Catapult, and more!
Bauman Farms – Bauman farms is a family favorite of ours! With a huge pumpkin picking field, several mazes (corn, straw and hay bale), tractor rides, face painting, petting zoos, and more, this is a really fun pumpkin patch for the entire family.
Heiser Farms – At Heiser Farms, you can shop for pumpkins in the field, at their farm stand, or in their shop. They also offer several mazes (corn, hay bale, and straw), tractor-pulled hay rides, haunted house, and more!
Smith Rock Ranch – If you are in Central Oregon, you just have to go to Smith Rock Ranch for your pumpkin patch experience. Full disclosure, I have never been to this pumpkin patch, but I have a lot of friends in Central Oregon and every single one of them recommended I check it out. They have a very elaborate Maize (see what they did there?) and each year their maize has a different theme, 2018's theme is Cars! It also features a pumpkin patch of course, and pumpkin cannons, harvest festivals, playground for the kids and more.
Green Bridge Gardens – Green bridge gardens is an adorably quaint little pumpkin patch. Here you will find hay slides, a corn maze and a hay maze, a tractor-pulled hayride, play tunnel for the kiddos, petting zoo, duck races and more!
Airlie Hills Pumpkin Patch – Airlie Hills Pumpkin Patch was the first pumpkin patch I ever took my kids to so we revisit this one almost every year. They have a little pedal-car tractor race track, hay slides, a grain box, petting zoo, corn maze, hay maze, pumpkin patch, strawberry patch and more!
Vince Woods Farm – One of my favorite things about Vince Woods Farm is how affordable it all is. Just $0.50 to enter the maze, $1 to enter the pumpkin forest and caboose and only $0.20 per pound for pumpkins! In this day in age where everything costs an arm and a leg, sometimes a nice, simple, inexpensive activity can make all the difference.
E.Z. Orchards – When you think of pumpkin patches, E.Z. Orchards is exactly the kind of place that you think of. The entire place is cute. Here you will find a petting zoo, pumpkin patch, horse-drawn hay rides, pony rides, live music, ring toss, steer roping, corn maze, hay slides and just about the best shortcake that money can buy.
Sauvie Island Pumpkin Patch – The Sauvie Island Pumpkin Patch is a classic in the Portland area. Here you will find super fun typical pumpkin patch activities such as a huge corn maize, Hay Rides, an animal barn, giant pyramid and more.
Plumper Pumpkin Patch & Tree Farm – If you tend to like guided fun, the Plumper Pumpkin Patch & Tree Farm is the one for you! You will get to take a tour of the entire farm, learning about the pumpkins and all of the farm animals. Then you get to check out the pumpkin patch and the farm itself on your own. While there you will find play structures for the kids, tube slides, mazes for adults and kids alike, hayrides, and you can even check out the Christmas tree farm while there!
PIN IT FOR LATER! 🙂