Looking for a peaceful retreat? Look no further than Catalina Island! Santa Catalina Island is only about 22 miles from the mainland, but is worlds away in comparison to the hustle and bustle of the coast of California and Disney.
Ultimate Guide to Catalina Island, California
Upon arrival to Catalina, stop in at the Catalina Island Visitor's Bureau. They're super helpful and will tell you all about the island and what to do based on your interests!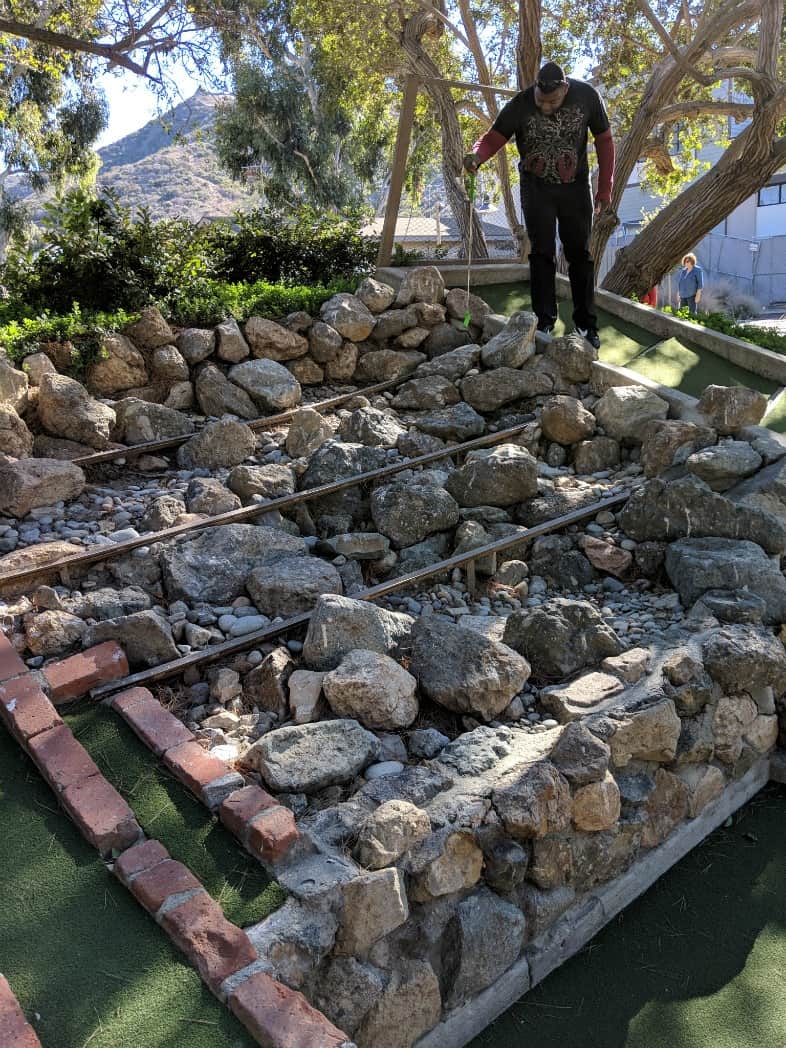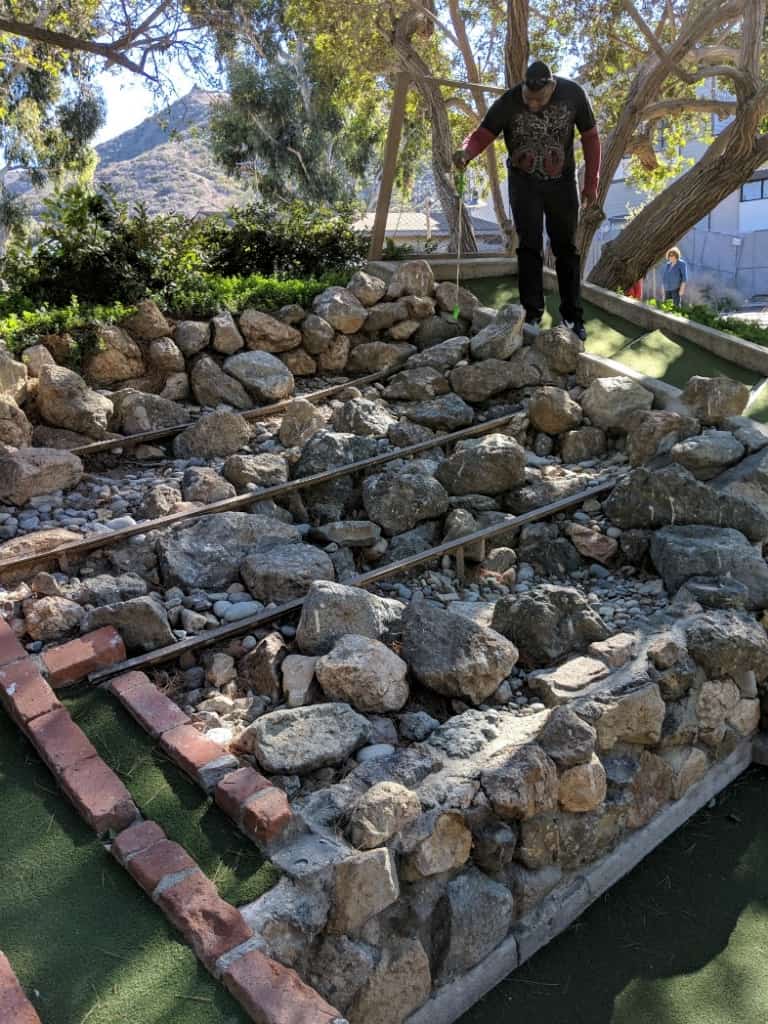 When you take a trip here, coffee, miniature golf, and a tour of the island which included a visit to the Catalina Island Museum are a must. Even though the island is small, there are plenty of things to do to keep the whole family entertained.
Catalina Island History
Santa Catalina Island has been inhabited for at least 8000 years. At the time of first European contact in 1542, it is thought that the Native Americans living on Santa Catalina Island called their island Pimu and themselves Pimungans.
In 1846, Santa Catalina Island was awarded to Thomas Robbins by Mexican Governor Pio Pico as a Mexican land grant.
Avalon, the only incorporated town on Catalina Island, has been a popular destination for visitors since the early 1900's. Catalina Island may not sound very exciting when compared with the attractions of Los Angeles and San Francisco, but for anyone needing to escape the hustle and bustle of city life, it is a perfect beach oasis.
Catalina History Tidbit: William Wrigley – yes, the chewing gum guy – once owned Catalina Island and you could even stay in his mansion (which is now converted into a Bed and Breakfast). He developed Avalon as a resort island destination and brought the Chicago Cubs baseball team (which he owned) to the island for spring training from 1921-1951 (with the exception of a few years during WWII).
Getting Around on Catalina Island
There are relatively few cars on Catalina Island because the state legislature regulates the number and size of vehicles allowed to drive on the city streets in Avalon. Most visitors get around on scooters, bicycles, or tour vehicles.
In fact, there is currently a 25-year waiting list to own a car on Catalina Island!. You don't need a car in Avalon, though, as it's easy to navigate by foot or bicycle. Most residents seem to get around on golf carts year round. Gasoline prices on Catalina Island are upwards of $7 a gallon, which is enough to make me never need a car there! LOL
Best Time to Visit Catalina Island
Catalina weather is best in spring and fall, but my husband and I visited in the "winter" (December), and it was beautiful hoodie weather. It wasn't freezing cold; and although we didn't get in the water, we enjoyed our visit to the island.
The ferry ride was rather rough, and I get sea sick easily, so I was green on the way there and back. Definitely wear sea bands and get a motion sickness patch from the doctor ahead of time if you're prone to motion sickness.
Catalina Island Day Trip
Catalina Island is small, so it's easy to see most – if not all – of it in a day. We were only in Catalina for about half a day, but I would love to go back and make a weekend of it. There's plenty to keep you busy for a few days, but if you only have one day, I recommend snorkeling and taking a tour of the island with one of the local tour guides. Don't forget your FitBit if you take a walking tour, you're going to get your steps in!
Camping on Catalina Island
One of the first questions I asked before visiting is if you can go camping on Catalina Island. Though we couldn't during our visit because it was just a few hours before our cruise ship left, camping on the island seemed like it would be a fun thing to try.
Parsons Landing Camping
Hiking and camping on Catalina Island offer some of the most beautiful sites and sounds, but HikingGuy says the hike to and overnight at Parsons Landing campsite is the best.
Parsons is a secluded beach, with the sounds of the waves as your soundtrack. There are only 8 campsites, the hike is easy, and the scenery is breathtaking. Before you go, be sure to make a reservation for a campground. If you don't have one, you can't camp.
Two Harbors Camping
Two Harbors offers convenience camping, traditional tent camping, and tent cabins. Prices range from $28-$80 per person, plus a $9.25 convenience fee. It isn't quite as remote as Parsons (there are 40+ campsites), and is located just 1/4 mile outside of the village of Two Harbors.
Snorkeling in Catalina Island
Lover's Cove is the most popular place to snorkel on Catalina Island, but it's void of a sandy beach area so it's best for just snorkeling. If you take a snorkeling tour, you'll be led by an expert tour guide who knows exactly where to find the marine life for the best photos. You can snorkel on your own, too.
Two Harbors is another popular place to snorkel on the island. Enjoy the amazing kelp forests and active marine life here, along with super clear, clean water.
Things to Know Before You Visit Catalina Island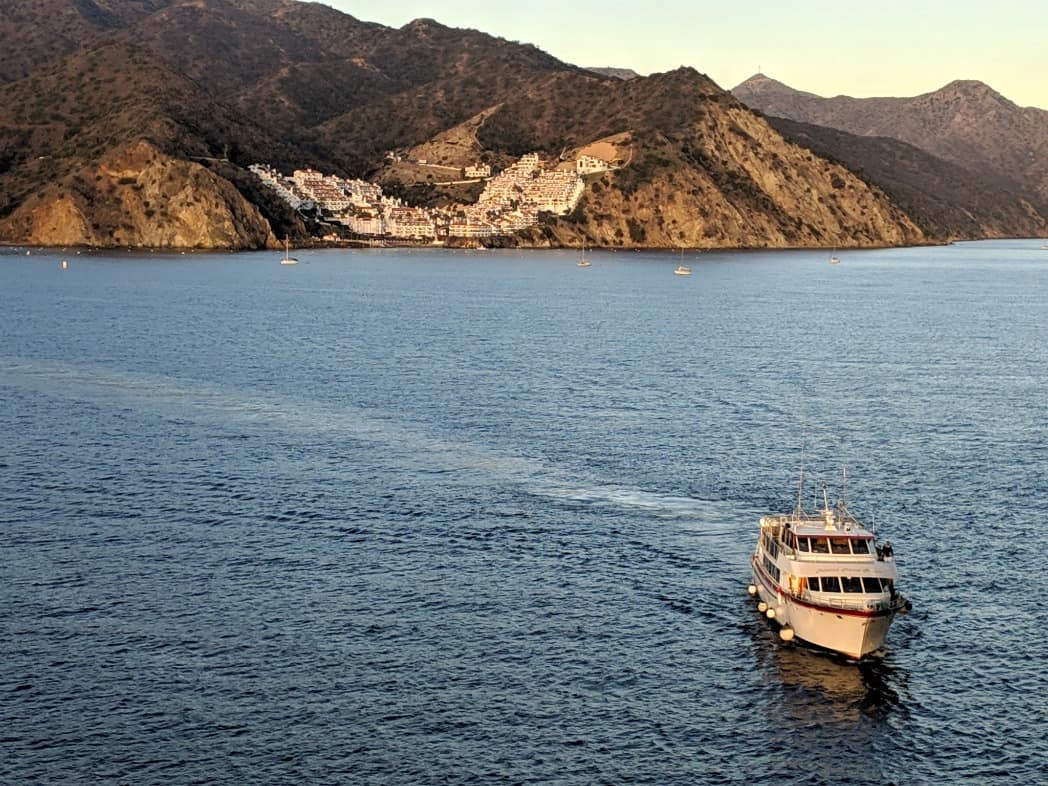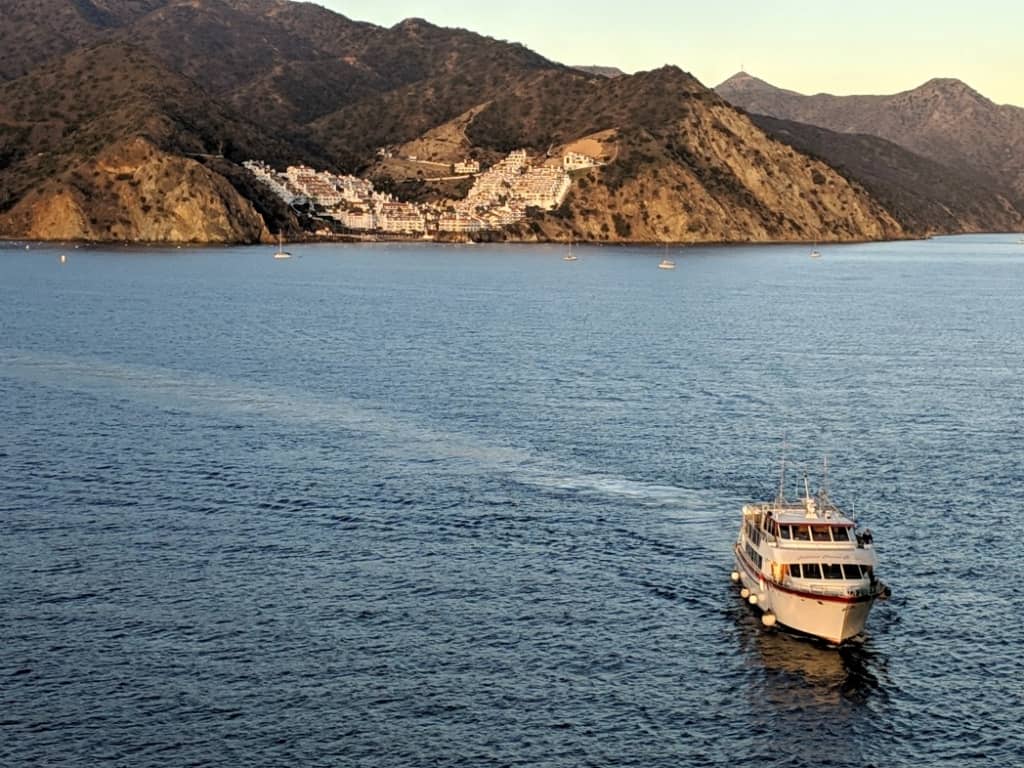 How to Get to Catalina Island
Getting to Catalina Island is fast and easy with the Catalina Island Ferry. It's takes only one hour via ferry or 15 minutes via helicopter to get you to paradise! Ferry service is offered from Long Beach, San Pedro, Dana Point, and Newport Beach to both Avalon and Two Harbors. Read more about getting to the island before you go.
Wildlife on Catalina Island
Catalina Island is home to several wildlife species, including bald eagles, ground squirrels, beetles, the Catalina Island Fox, and many rare and endangered plants.
Is Catalina Island Expensive?
If you've visited any other islands – or any other part of California – you know it can be rather expensive. Catalina Island is no different. Besides gas being $7 a gallon, everything has to be brought in by ferry or helicopter, making common items like milk and bread expensive – but not as expensive as they are in Hawaii!
Overall, Catalina isn't much (if any) more expensive than the other tourist areas in California – especially the beach towns. Don't let money hold you back; Catalina Island is worth adding to your bucket list. You can visit Catalina Island on a budget, just be sure to plan your trip in advance and consider visiting during the off-season.
Are Pets Allowed on Catalina Island?
When we visited Catalina Island, we saw a few dogs. Pets are allowed on the island. In fact, the Catalina Island Express, the main ferry to the island, allows dogs to ride for free as long as they are leashed and muzzled.
However, no pets are allowed at any of the Catalina Island campgrounds. This is especially important to ensure the health of the island's rare and endangered Catalina Island Fox.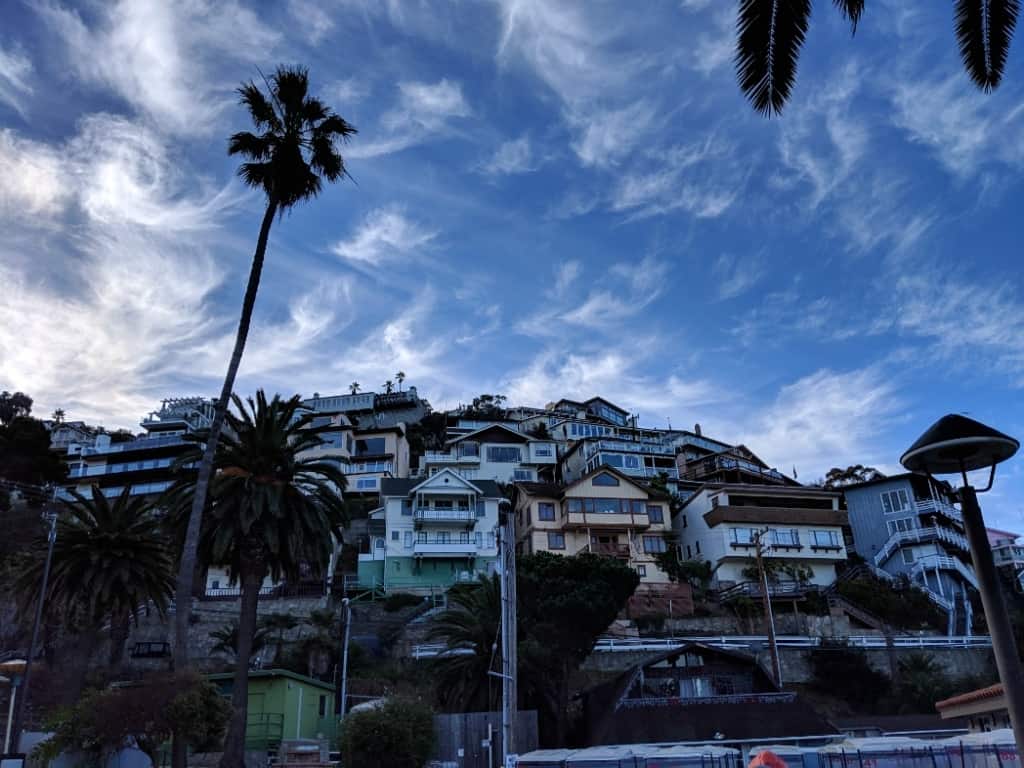 Why You Should Visit Catalina Island
Hopefully I've convinced you to visit Catalina Island on your next trip to California! There's so much to do and see, and the photo opportunities are endless. Kids and adults alike enjoy Catalina for a chance to relax and recharge while living the slow paced beach life.