So you finally did it. You finally pulled the trigger and booked your vacation to the Oregon Coast. Yay! First of all, let me just say that you are going to love it. Let's make sure you know exactly what to pack for your trip to the Oregon Coast to get your vacation off to the right start.
P.S. If you're flying, check out this survival guide for flying with a baby.
I'm not a world traveler by any means, but I have been to beaches throughout Oregon, California, and Texas and I have to admit that the Oregon Coast is by far the most beautiful. I'm not just saying that either, it's true. What part of the coast did you book your vacation? My personal favorites are Pacific City and Newport. They both have some amazing beaches.
Okay, enough of me gushing about my love for all things Oregon Coast, it's time for me to get to the point. If you have not yet been to the Oregon Coast, you might be wondering what you should pack for your trip to the Oregon Coast and I am going to help you with that. Yes, you are headed to the beach, but you need to be more prepared then just having "beach attire" with you.
What to Pack for Your trip to the Oregon Coast:
Swimsuit or shorts
Hoodies or jackets
Sandals or slip-on shoes
Sturdy shoes if you plan on any exploring any tide pools or walking on rocks
Hat, beanie or hair tie if you have long hair (lots of wind, you will want your hair up)
Sweats or pants that can easily be pulled on over shorts
Sunglasses
Sunscreen
Chapstick
Cash or card (in case you want to visit a cute shop nearby)
Blanket for covering up, especially if you will be there at night
Bag for collecting rocks and shells
Beach toys for the kids
Kites
Volleyball, football, etc.
Cooler with food and drinks (you don't want to have to leave and get food, so make sure and bring it with you).
Camera or cell phone for stunning pics
Camp chairs (we splurged on these last year and it was so worth it!) or a beach blanket (we have a dedicated old king size comforter that we bring along on our beach trips)
S'mores goodies
Firewood, paper, and matches (assuming it's not fire season, you can have a fire on the beach at most beaches in Oregon and it is a blast, so don't forget your firewood).
Hand sanitizer and hand/baby wipes
Garbage bag for collecting your mess before you leave. Leave it better than you found it!
I'm sorry to disappoint all of my friends and readers who were expecting to go have some sunny and warm beach days, but you need to be prepared to be chilly when you visit the Oregon Coast. The Oregon coast is stunning and fun, but not always warm. Even on sunny days, there is often a breeze that can be quite chilly so make sure you are prepared to warm yourself up! I live in Oregon, about an hour and 15 minutes away from the beach, so you can find our family at the beach often, and we never go without a sweatshirt at the very minimum.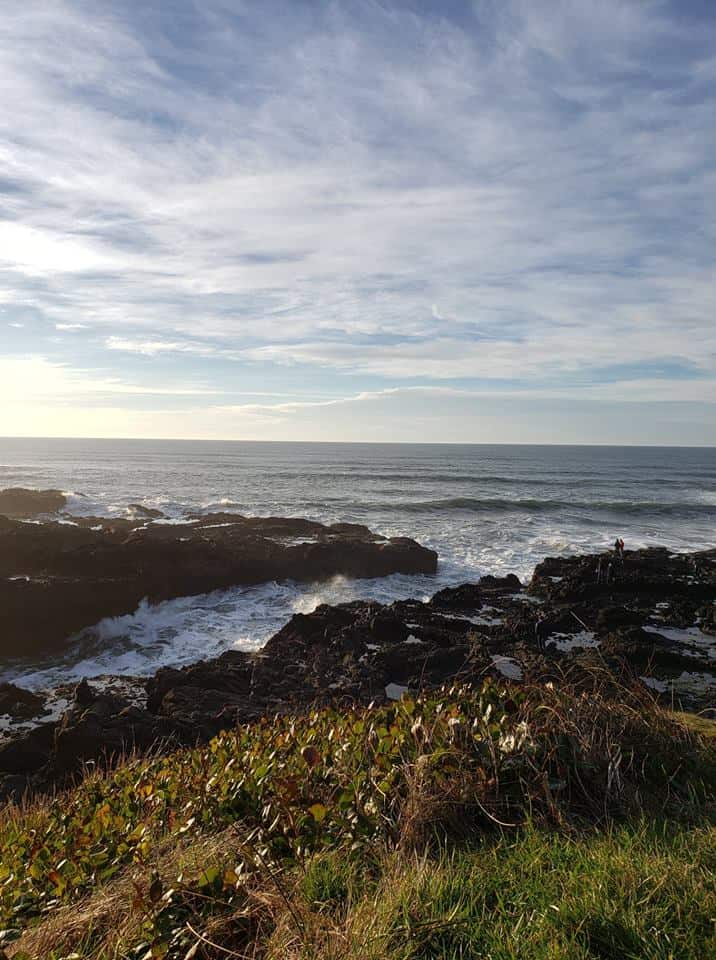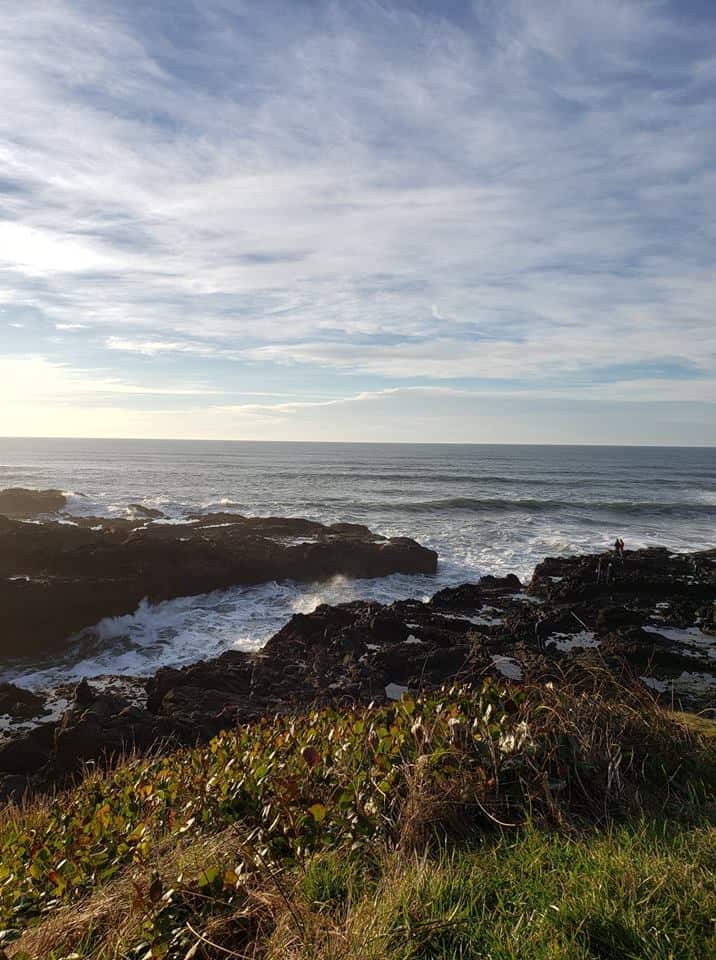 You want to make sure and bring these items along with you, because like all tourist locations, items are more expensive there. We went on a recent trip to the beach with some family members who drove off without their sweatshirts and ended up spending $100 on 3 sweatshirts for their family while they were there.
This list may seem a bit excessive, and I do tend to be an an over-packer, but I believe in being prepared and I don't like to spend money unnecessarily. Plus, knowing what to pack for your Oregon coast trip can take a little bit of pressure off of your vacation plans. I know that before my last vacation to a new place I looked up lots of tips on what to pack.
TIP: If you are staying in a hotel, you might want to bring duplicates so you don't have to find a laundromat to wash and dry your clothes. If you do jump in the water, it's not always easy for your clothes to dry in the chilly breeze.