Keto Air Fryer Recipes are the perfect way to enjoy your favorite meals, without all of the guilt. These recipes will help you stay on track with your diet and still have time for friends and family. We've got something for everyone! Whether you want to eat healthy or not, we've got a recipe that will be perfect for you. So what are you waiting for? Start cooking today with our Easy Keto Air Fryer Recipes!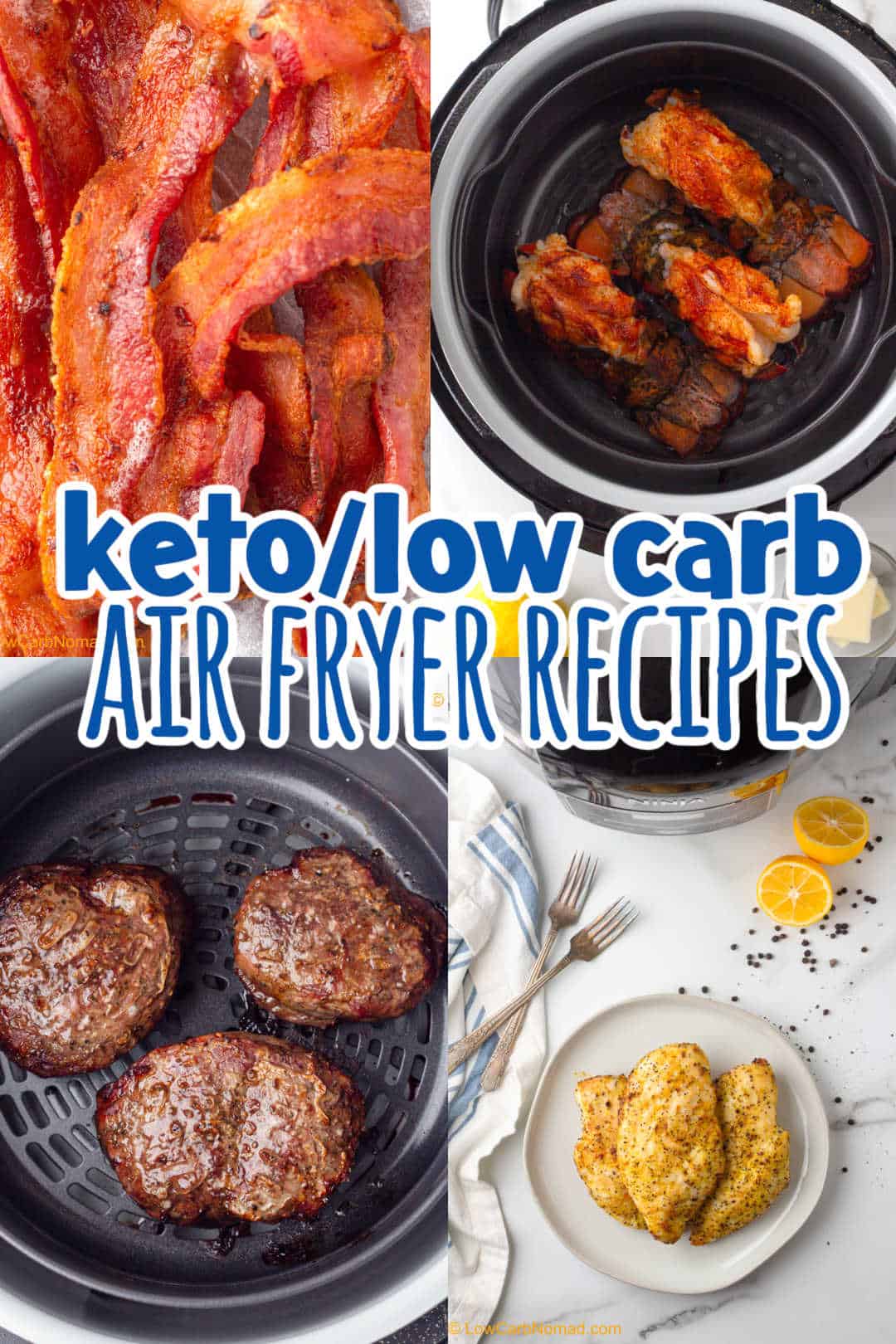 Easy Keto Air Fryer Recipes
Looking for a new way to cook dinner in no time? The air fryer is an innovative kitchen appliance that helps everyone make a healthier dinner. It's perfect for anyone who wants to eat healthier and cut down on the amount of cooking oil they use.
What Is An Air Fryer Exactly?
An air fryer is a very popular kitchen appliance that uses convection cooking power to cook food. The appliance has a fan that circulates the hot air around, which can reduce the amount of oil needed by up to 80%. Since most people have trouble sticking to a healthy diet, the air fryer is the best appliance that limits how much oil is used while allowing you to savor your food.
Not only does it use less oil, it also cooks the food faster. You can make air fryer pizza, chicken wings, pork chops, and even desserts with your machine. All you need to do is set the dial on your device and let it cook for a few minutes.
Is the Air Fryer Good for the Keto Diet?
With the air fryer, you can prepare weeknight dinners very quickly and with little hassle. To be honest, it's perfect! When following a healthy eating regimen, things like that are easy to get overwhelmed about- convenience is key! The Air Fryer is great when you are short on time and want something healthy. That makes it perfect for a Keto diet.
What is the best Air Fryer?
There are many different air fryers out there, amongst our team of foodies our favorites are the Cuisinart Air Fryer and convection oven combo, Power XL Pro and the Ninja Foodi 9-in-One . If you don't have either of them you can use the air fryer you have, but if you are looking to get started with cooking food in an air fryer then our suggestion is that you want to get one of those.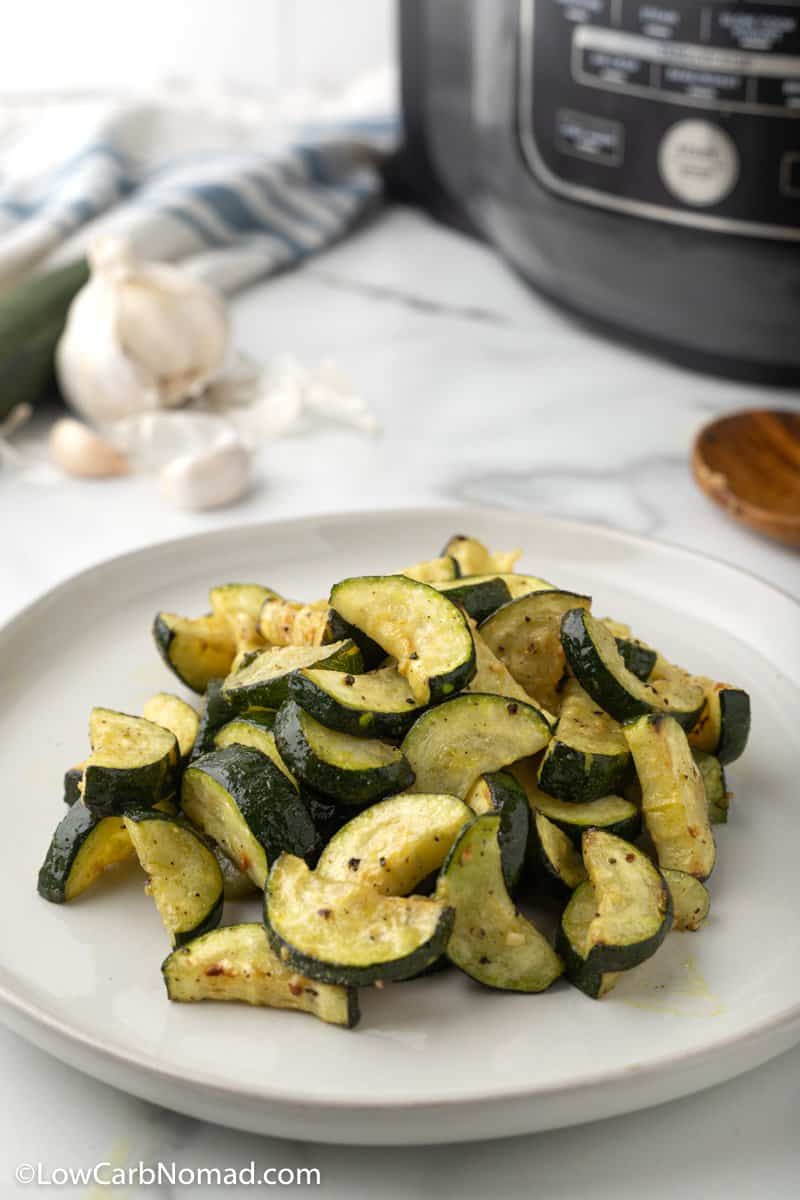 Make tender keto zucchini recipe cooked in the air fryer, a perfect low carb side dish! With only 5 ingredients including the zucchini and little cooking time, this is an easy to make Air fried Zuccini.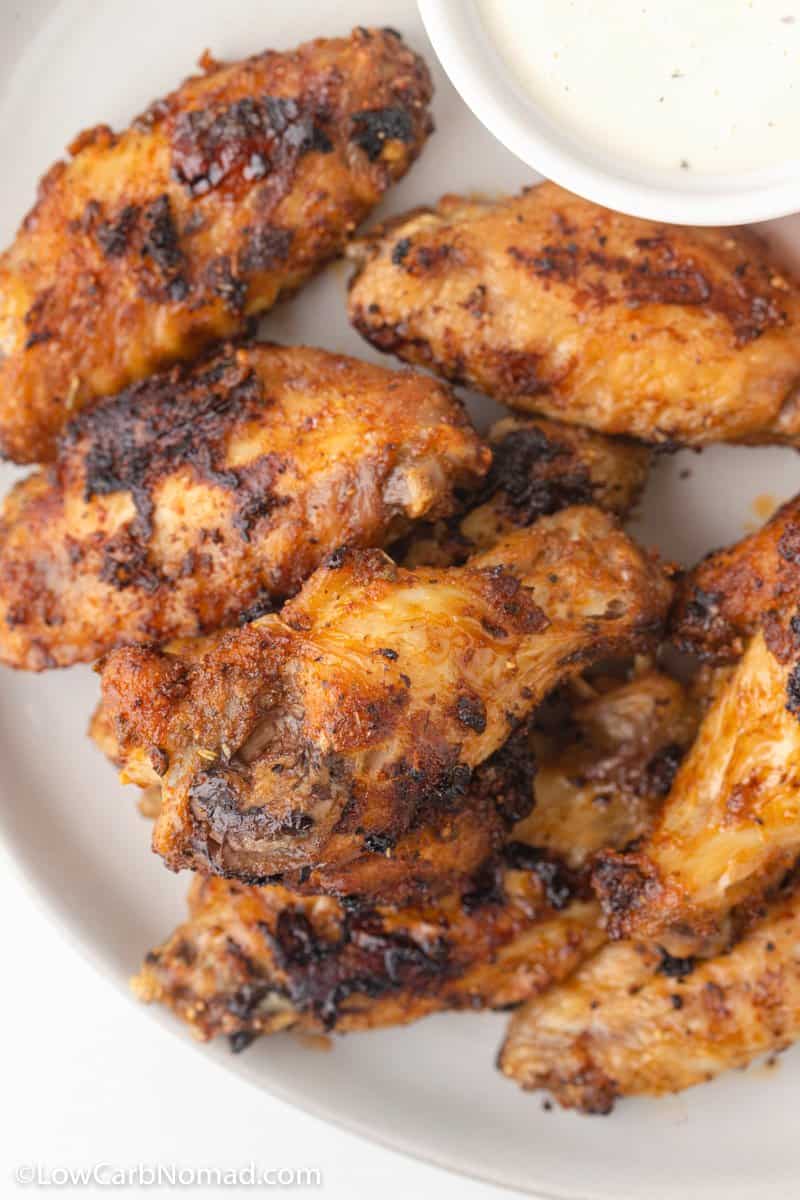 These Dry Rub Air Fryer Chicken Wings are easy to make with a delicious flavor profile that we all love: spicy but sweet! These wings will be sure to impress any guests you may have over for dinner or game day snacks.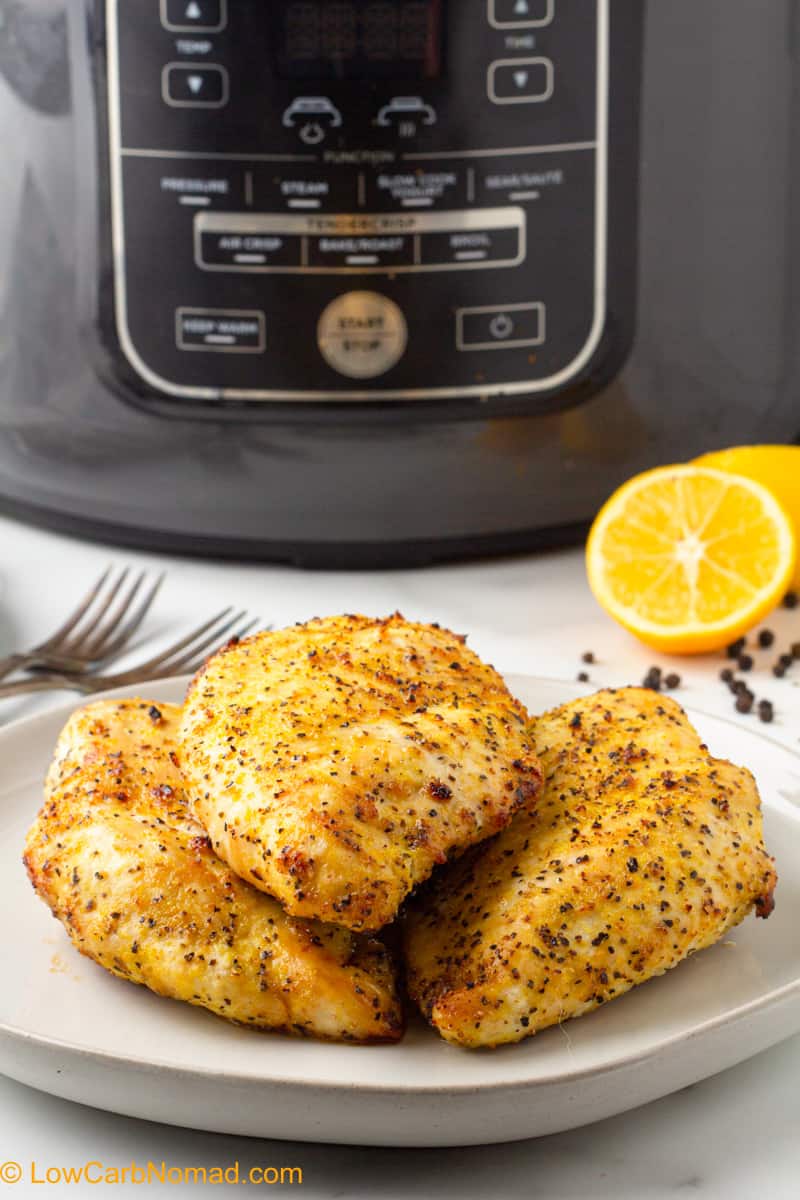 Air fry lemon pepper chicken for a quick and easy dinner – 20 minutes or less. This juicy, flavorful air fried chicken is perfect alongside many side dishes!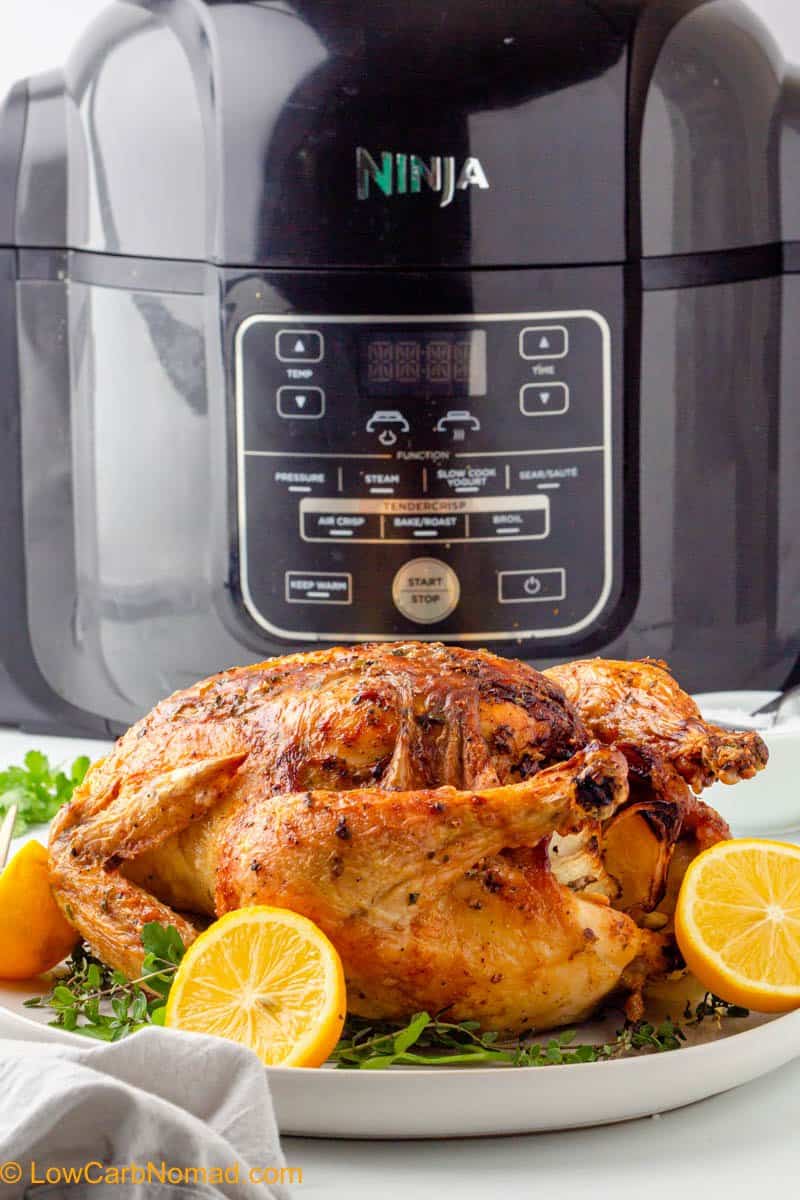 Check out this Air Fryer Whole Chicken. The easiest way to cook a whole chicken is an air fryer! By using and air fryer, you get the juiciest and crispy skin ever. You can make this with any type of seasoning for your flavor, but we recommend garlic powder or paprika.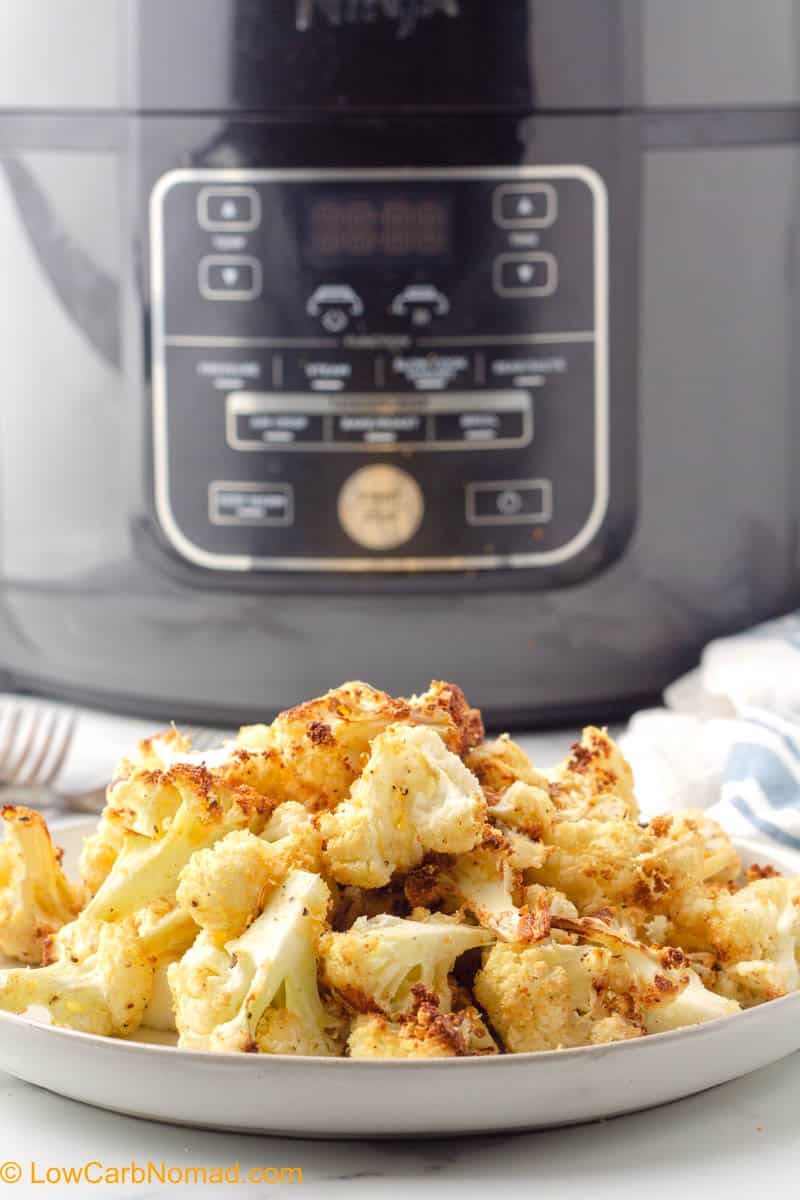 Air Fryer Cauliflower recipe that requires little prep and cooks quickly in an Air fryer to perfection.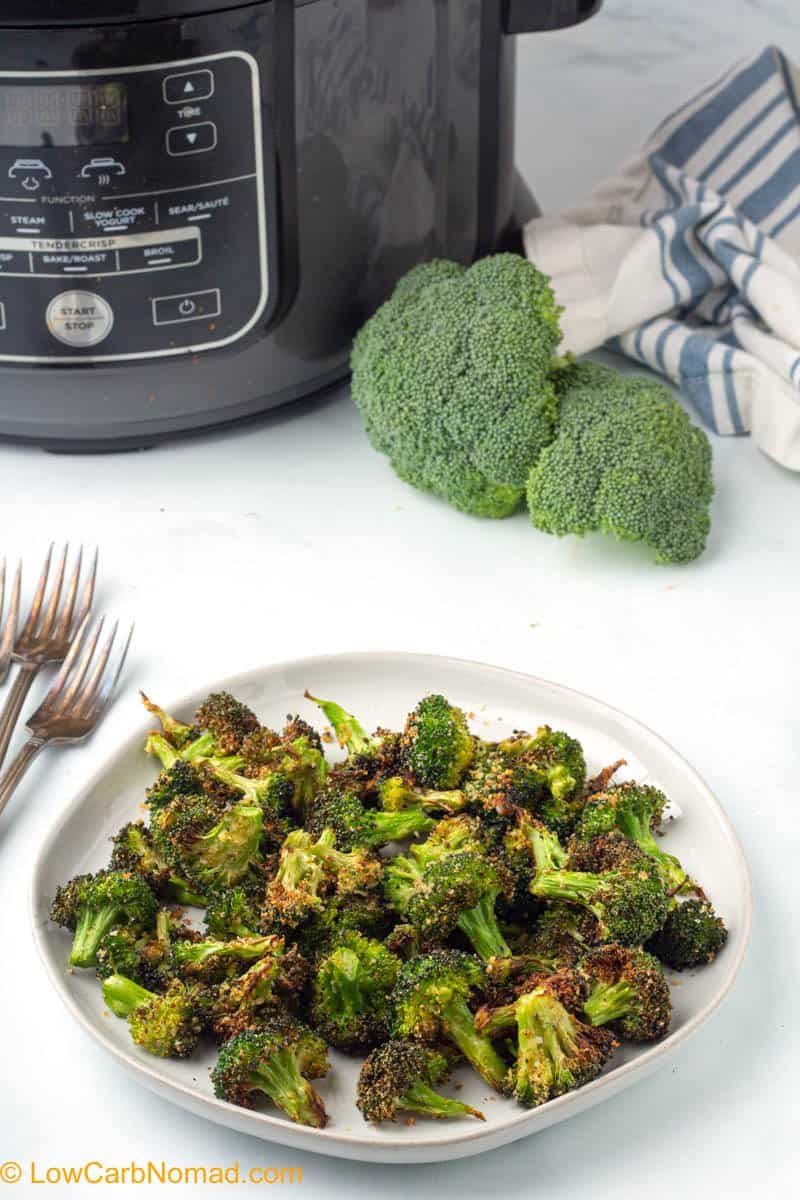 Easy Air fryer broccoli gives you perfectly crispy and tender broccoli in just 6 minutes! It is the same great flavor as oven roasted broccoli but in a fraction of the time.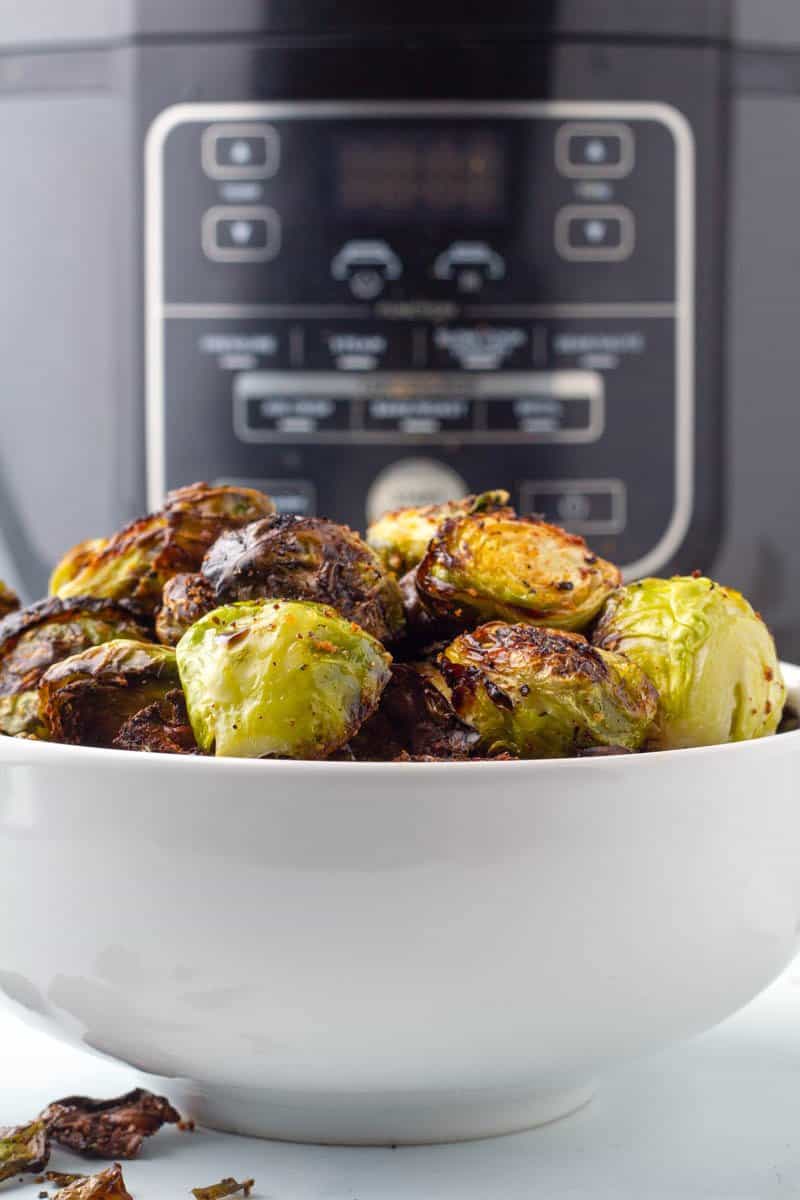 Air Fryer Brussel Sprouts. Crispy on the outside and tender on the inside, easy Air Fried Brussel sprout recipe with only 5 minutes of prep time!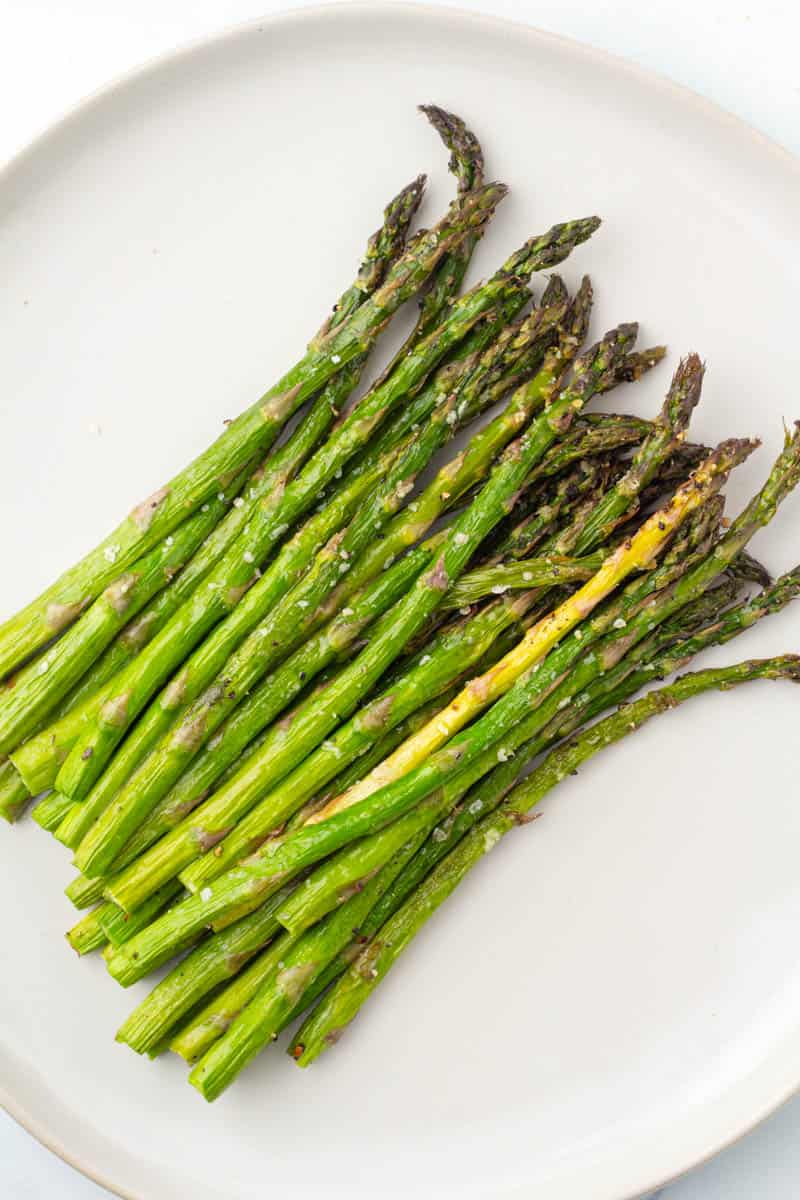 Air fryer asparagus with just 4 ingredients and takes less than 5 minutes of prep time is simple to cook in 12 minutes.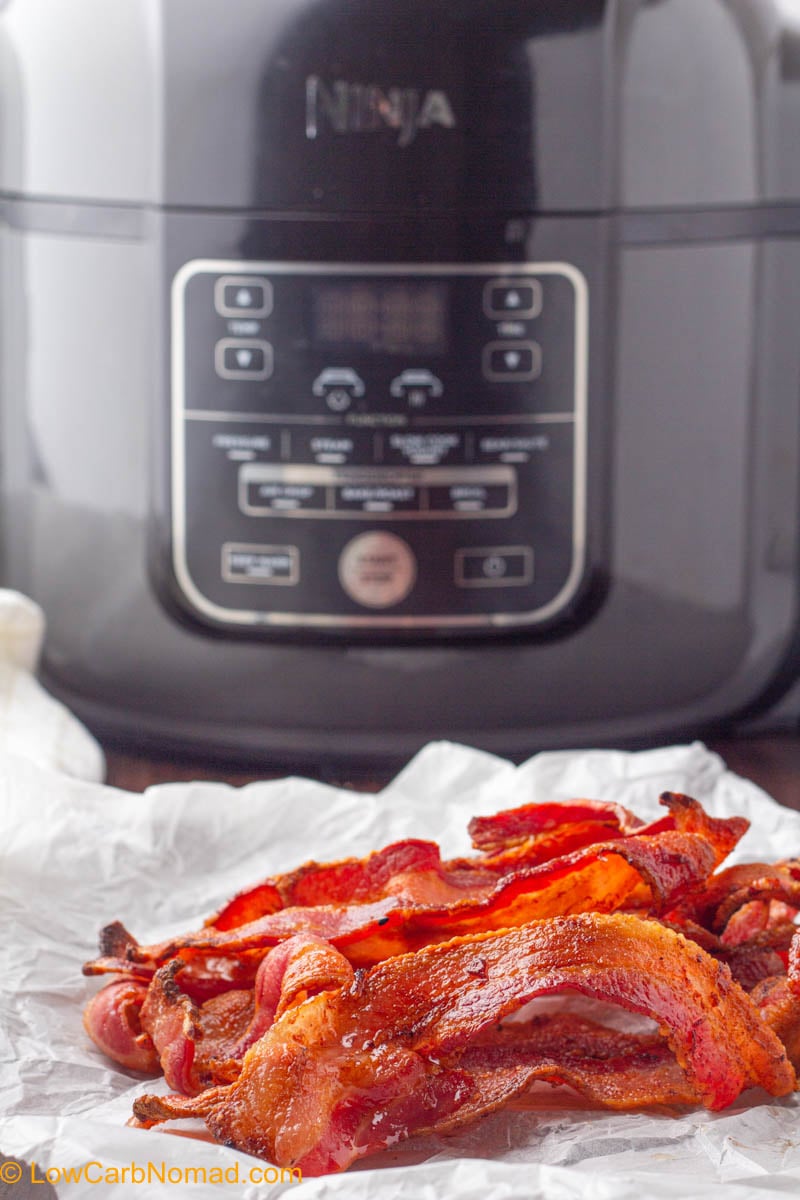 Air fryer bacon! The BEST way to make your morning breakfast. Watch this tutorial, and you will have the crispy crunchy bacony goodness in minutes with no mess or splatters on stove top cooking.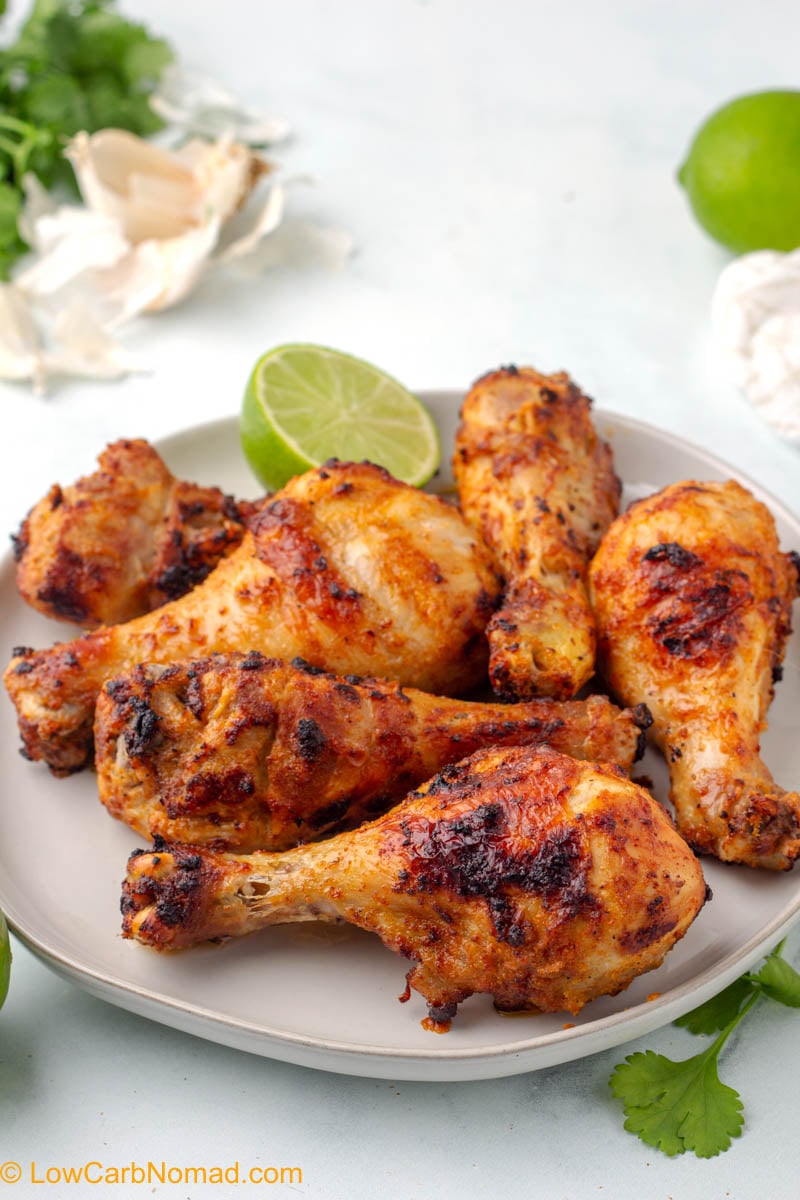 Looking for the best Air Fryer Chicken Legs? You are going to love these Garlic Lime Air fry chicken drumsticks! With only a handful of ingredients you probably already have in your pantry, this recipe takes just 20 minutes to cook.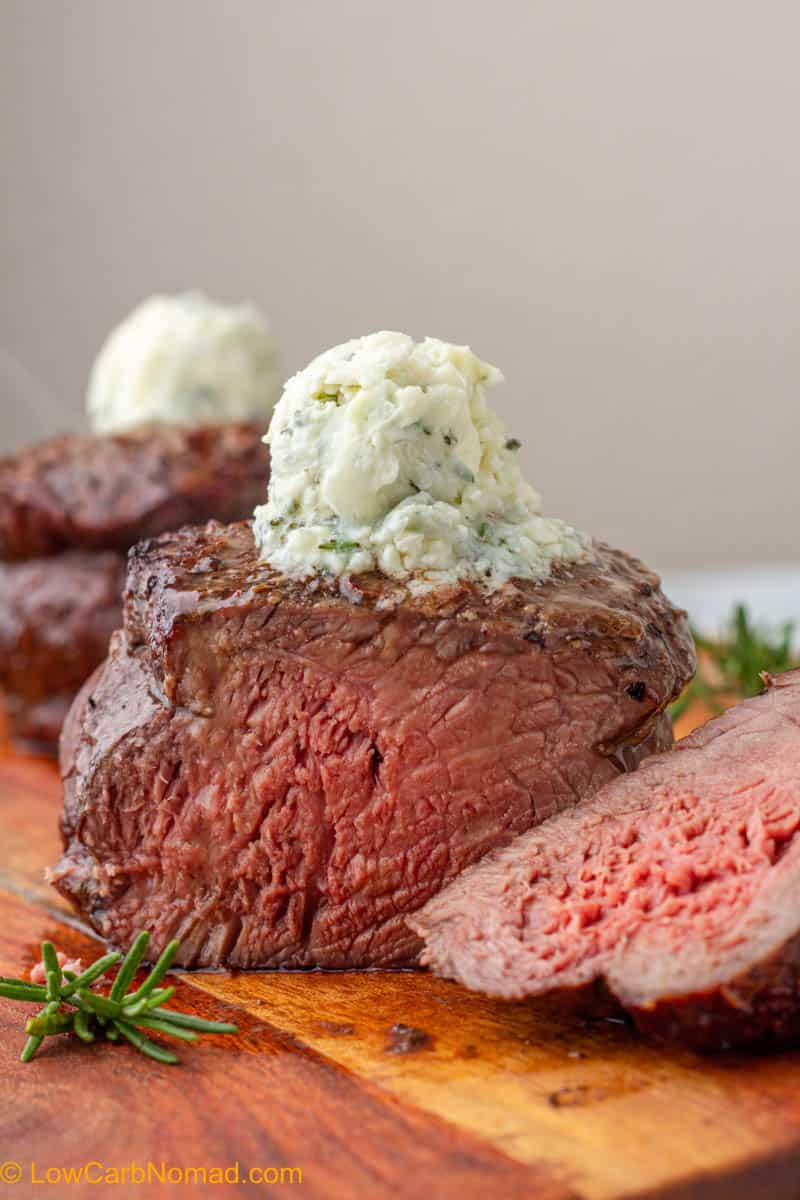 With an air fryer, cooking the perfect steak doesn't have to be difficult. Try this Air Fryer Steak with Blue Cheese Butter recipe for a delicious weeknight dinner!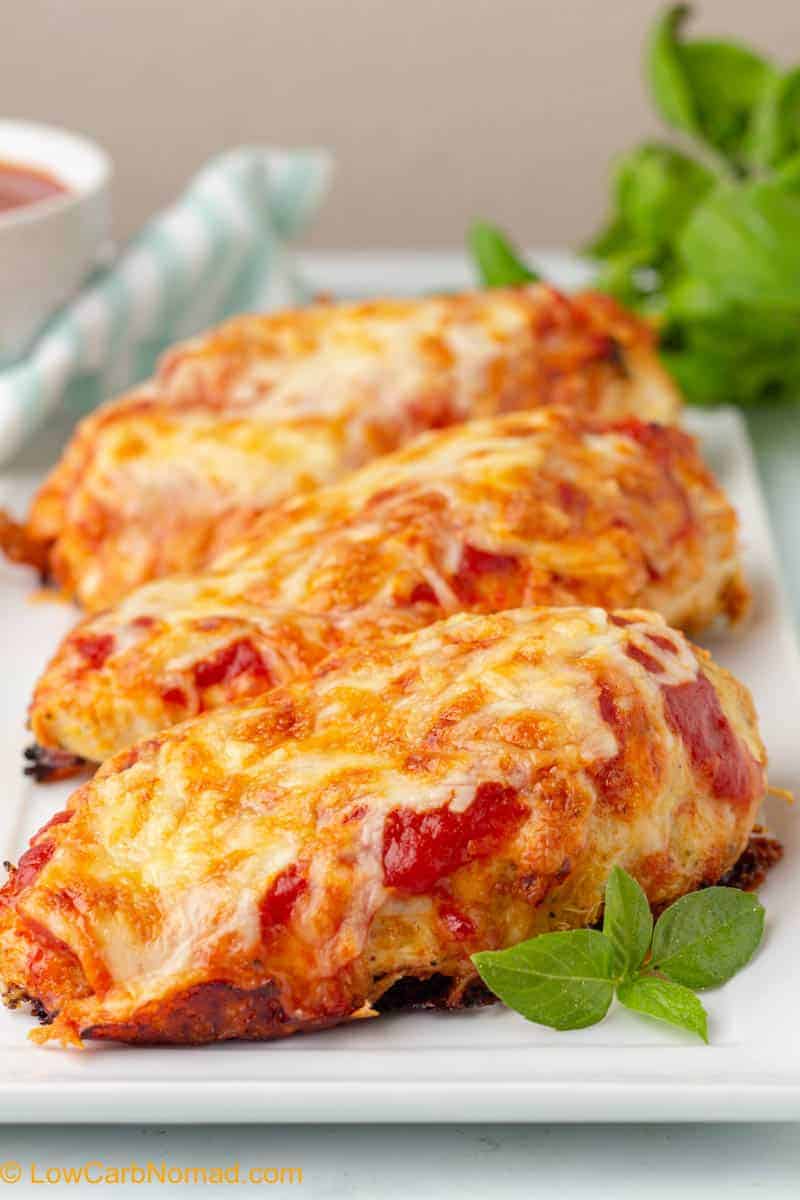 Air Fryer Chicken Parmesan is an easy low carb chicken parm recipe that can be cooked in either your air fryer or oven. This tasty dish without bread crumbs will have you dreaming of the Italian restaurant!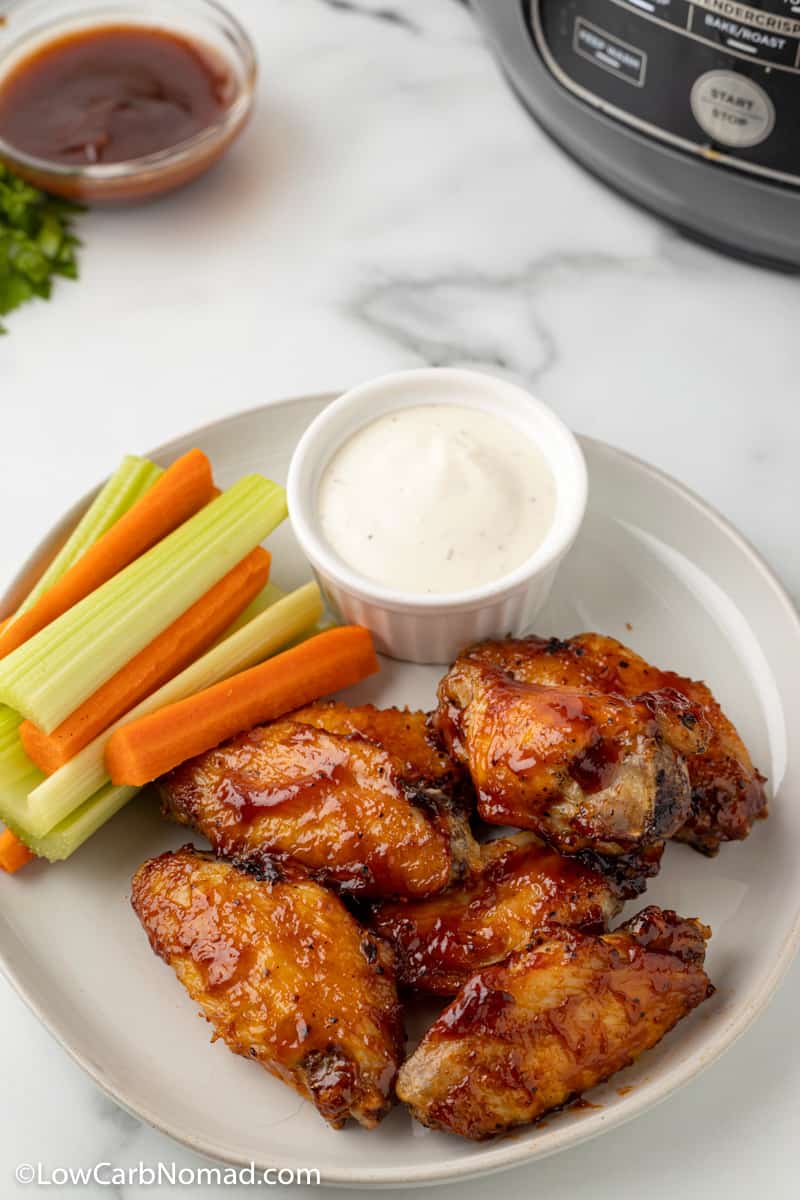 Low Carb Keto Air Fried BBQ Chicken Wings are easy to make crispy chicken wings that will take your party or dinner experience to the next level. Perfect for any occasion, these air fried bbq wings can be made with sugar free sauce!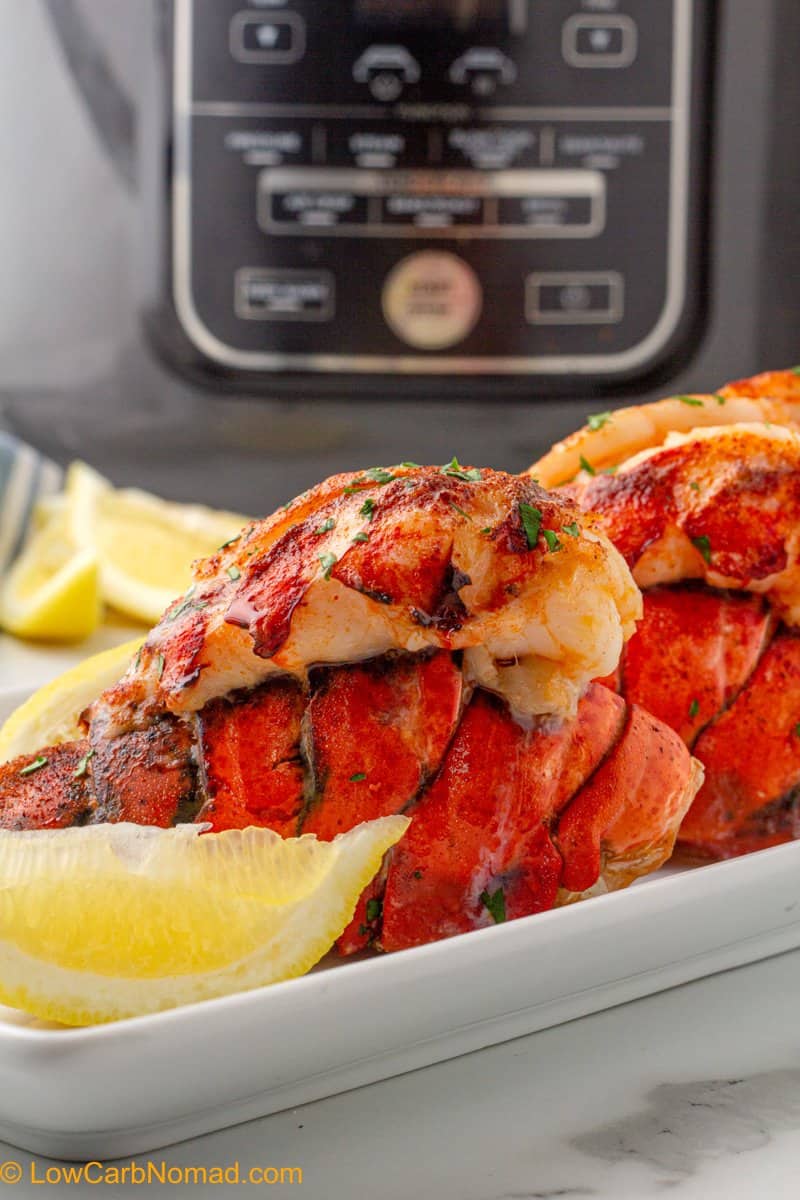 Enjoy a low-carb dinner of Air Fried Lobster tails. Get the perfect tender lobster tail that is perfect for dipping in butter or using in other recipes with this easy air fryer recipe. The dish only takes minutes to prepare and clean up, making it an ideal weeknight meal!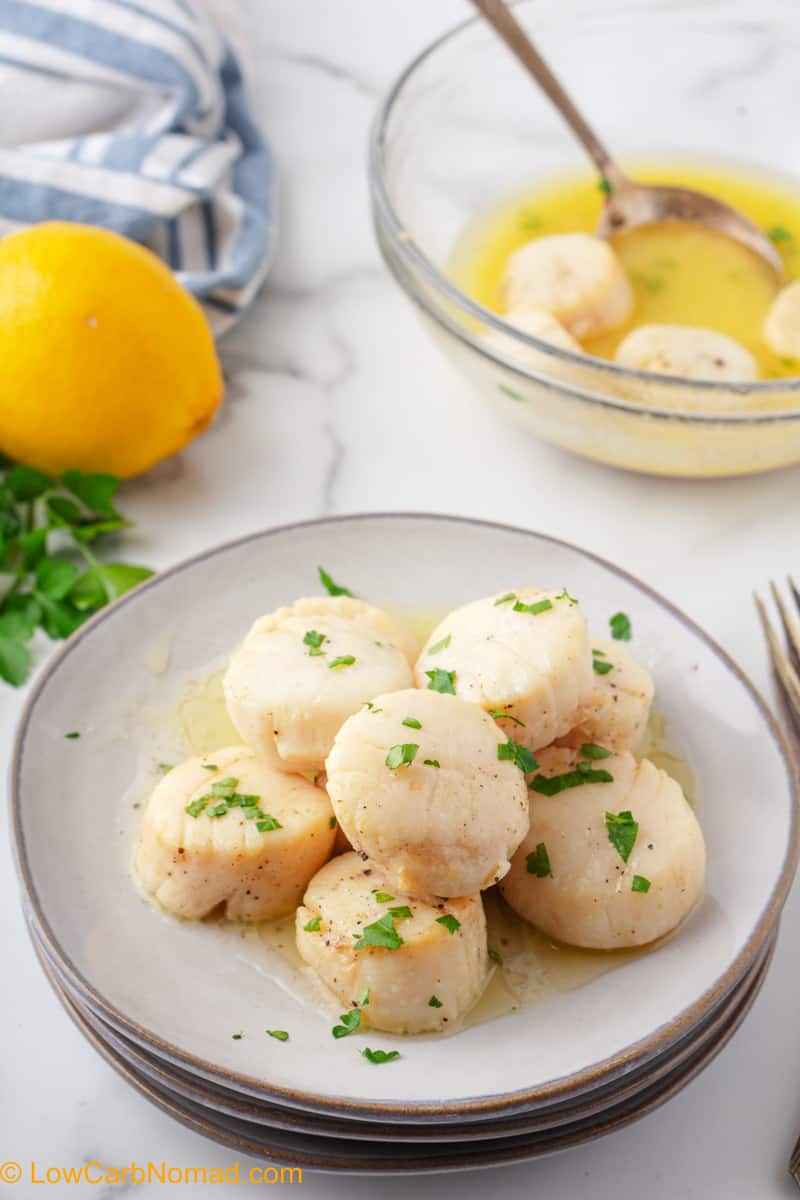 Air Fried Lemon Garlic Scallops are a quick and easy appetizer or main dish in under 15 minutes. Delicious lemon garlic scallops have perfectly tender pieces of seafood with the perfect sauce that is light on butter, but heavy on flavor to make this Air Fryer recipe shine.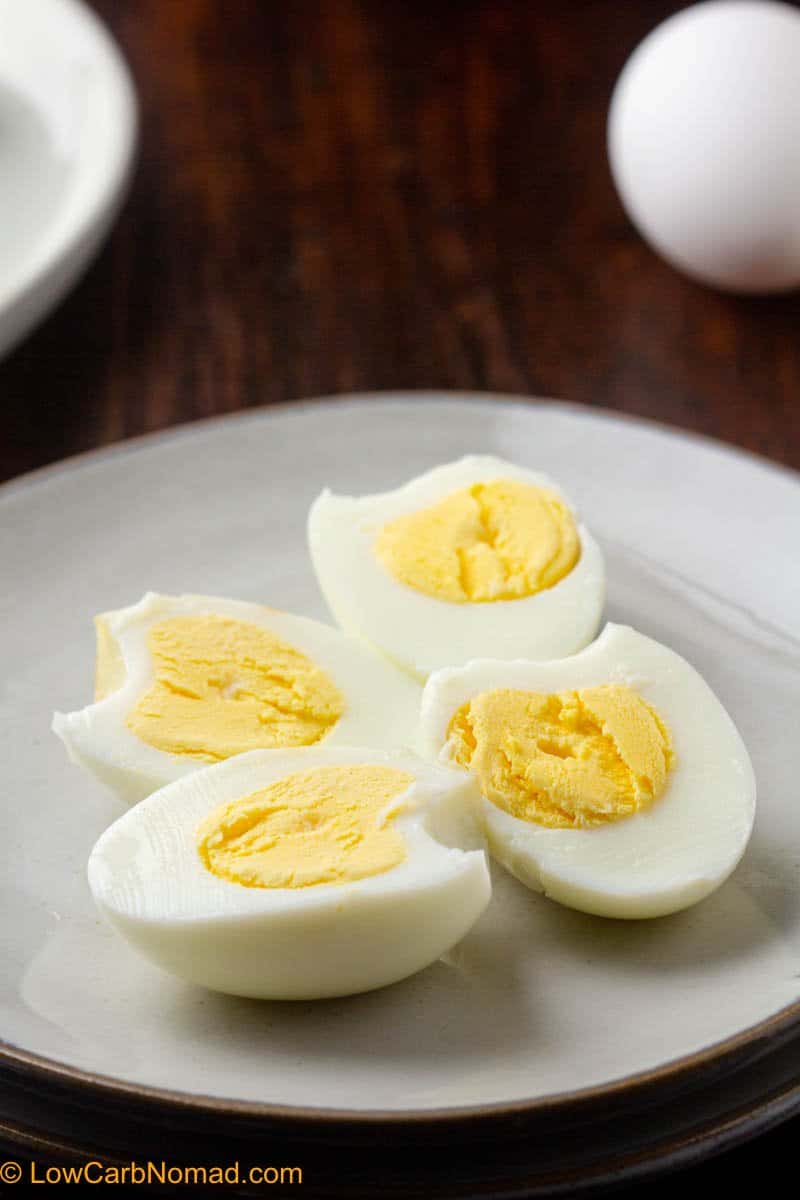 Air Fryer hard boiled eggs are the quick and easy way to get perfect, fluffy egg whites and creamy yolks every time. You'll quickly become addicted to these Air Fried hardboiled eggs!