I received complimentary tickets to SEALIFE Aquarium for my review, however all opinions herein are my own.
On the same day that we got to visit Lego Land in Tempe, we got to go right next door and check out SEA LIFE Aquarium. Who would have thought that some place so cool could be right smack in the middle of a shopping center? SEA LIFE Aquarium is filled with amazing sea creatures and even has a tunnel that you can walk through and have the sharks swimming right above your head! I love that part!
Hopping across the pond? Visit
SeaLife Manchester
!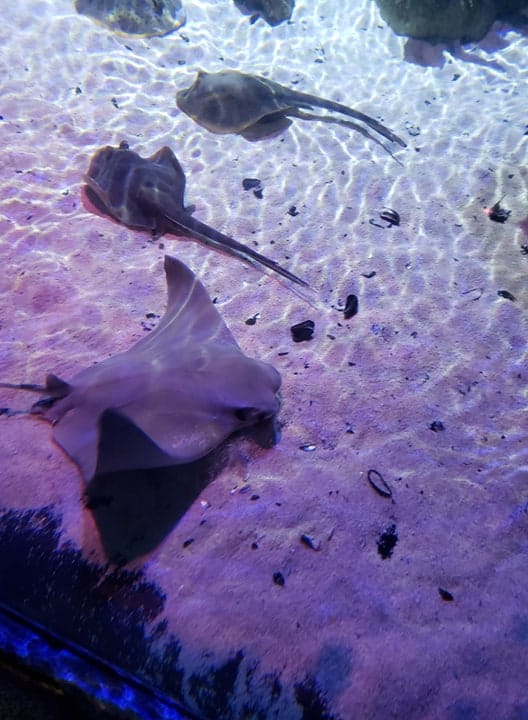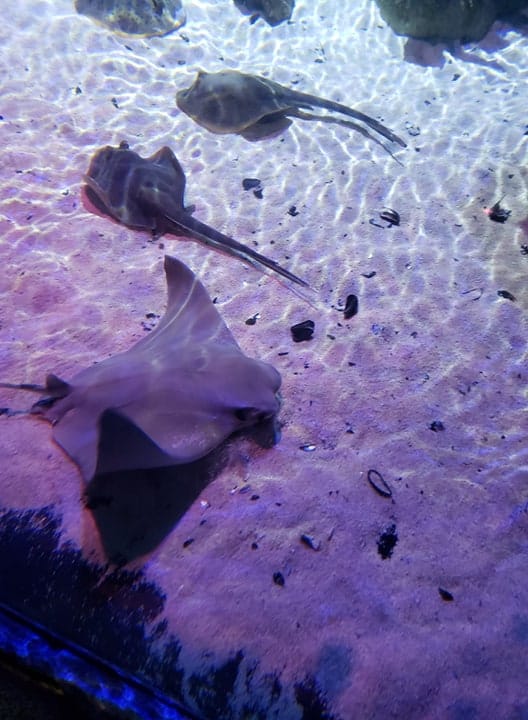 Our group included 8 of us, my husband and I and our 3 children (ages 14, 11 and 2) and also my brother in law, his girlfriend and 7 year old son. We all loved this aquarium. I don't think that we loved it quite as much as we loved Lego Land, but c'mon, that place was epic!
I am a big lover of aquariums and sea life though. I love seeing them float through the water and interact with other sea creatures. There is just something so peaceful about it. Watching the sharks swim above you in the tunnel is fun and peaceful, yet a little bit scary and thrilling. Watching the stingrays glide across the bottom of the water was so interesting as the seem so perfectly in tune with the water. I don't know, I probably sound like I am babbling, but I just love watching all of these amazing creatures move around.
There were quite a few fun little portals that the kids could stick their heads into to make it feel like there were in the water with all of the neat sea creatures. My two year old and my 7 year old nephew loved this part!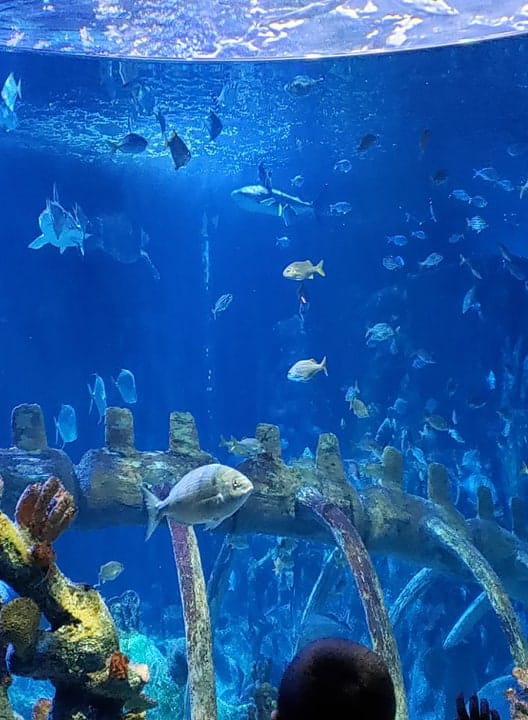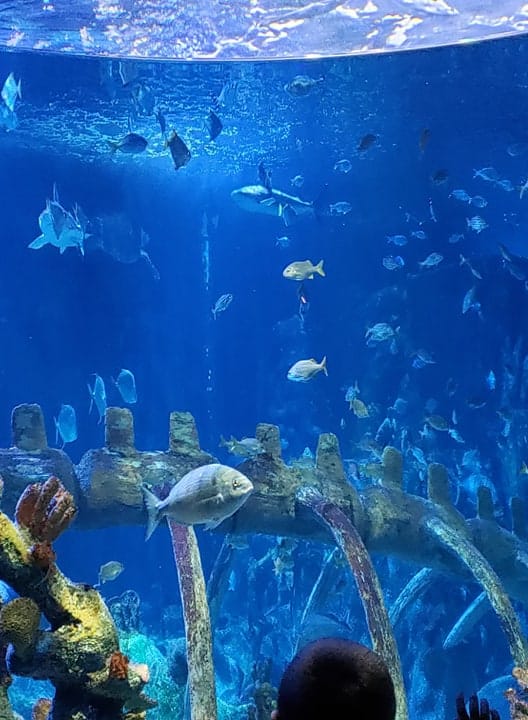 I will say though that this aquarium was on the smaller side and was quite busy, so I am thankful that I didn't bring my stroller with me, because I feel like it definitely would have been a hindrance to our experience.
One thing I loved about this aquarium and honestly, most aquariums that I have visited is how much you can learn while there. There are informative signs throughout the entire aquarium. You can learn about the creatures themselves as well as threats to their entire populations. It is intriguing and helpful to teach children about the importance of sea life and the health of our oceans.
If you happen to be in the Phoenix area, and you are looking for a fun afternoon for the kids, I highly recommend taking them to SEA LIFE Aquarium and LegoLand next door. It is a fun and educational way to spend the day with the kids. They will love the fun rides, the neat sea creatures, the awesome exhibits and they can even watch a fun 4D Movie while they are there. Plus, all you need to do is head on over to their websites and you will probably find a discount or two. 😉 For example, right now you can save $5 off of your entrance fee to SEA LIFE Aquarium, and I believe you can find further discounts if you buy your tickets to both attractions at the same time.
Have fun, my friends!