On the ketogenic diet, it isn't always easy to find something on the go. When that is the case, you may want to have an option for a meal replacement shake to keep on hand. These high protein options make it easy to stay on track without sacrificing your macros. Check out the list of Best Meal Replacement Shakes for Keto!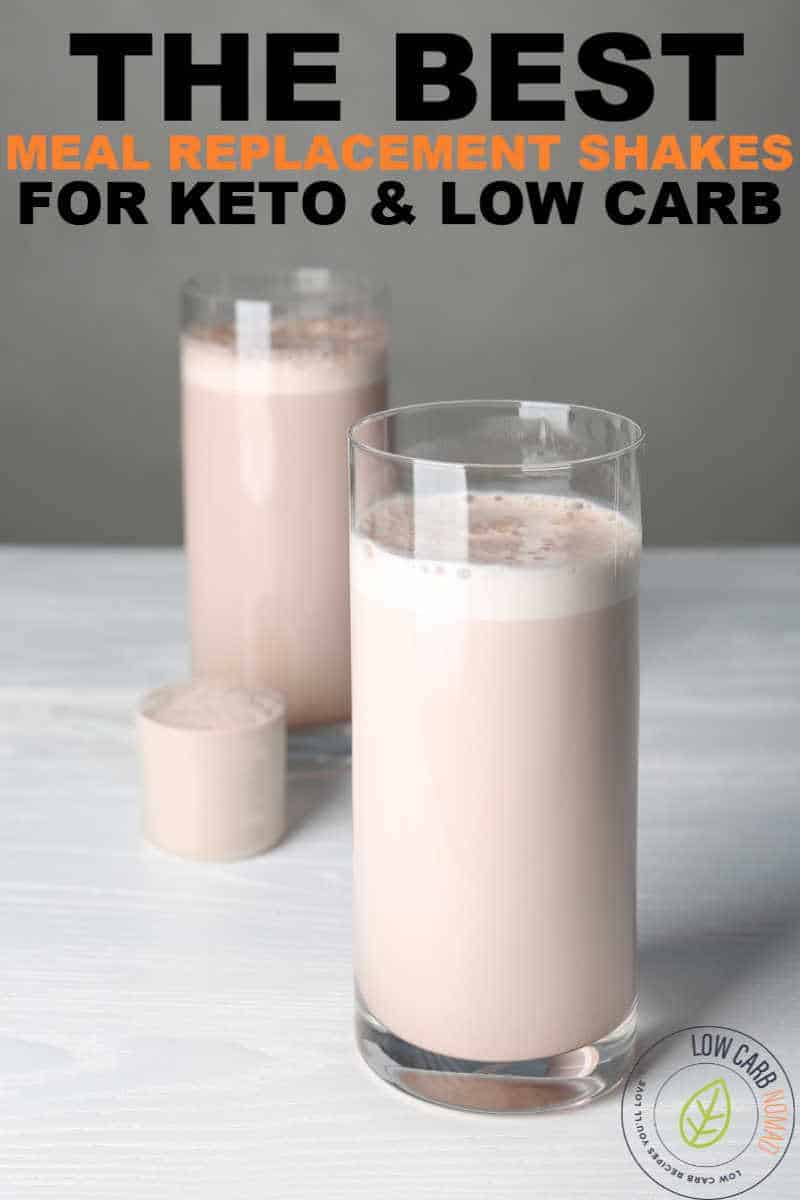 Best Meal Replacement Shakes for Keto
Premier Protein
While this brand is the most popular, some do not like the side effect of the sugar substitute. This comes in both powder and liquid with the liquid being most popular. With flavors like caramel, banana cream, and strawberry, it is a great option that gives more variety than just the classic vanilla and chocolate. Get them here.

KetoLogic
This powdered protein mix is a great option and brand for those looking to have a meal replacement that fits the keto diet. This brand has multiple supplements, MTC oil, and other options to fit your needs. Strawberry, Chocolate, and Vanilla are the options available in the meal replacement shake. Get them here.

KetonD
Chocolate Fudge Brownie is a favorite flavor from KetonD for a meal replacement. They also carry vanilla and a strawberries and cream option that are excellent. One scoop offers 11 grams of protein with only 3 grams of carbohydrates. Get them here.

Naked Meal
This brand of meal replacement has 20 grams of protein per 2 scoops. While it is a bit higher in carbohydrates than others at 6 grams, it is so much higher in protein that it keeps you full much longer. Get them here.

Atkins
The original name of low carbohydrate diets still has a multitude of options for meal replacement shakes available. Their large variety of flavors include the classics alongside coffee flavors and more. They are also priced lower so anyone can afford this brand. Get them here.

While you want to make most meals from scratch, a meal replacement shake is a great option on the keto diet for those busy days, or just post workout. These brands are great quality and will keep you satisfied for hours.
Helpful Tips for Sticking to Low Carb and Keto