Low Carb Skillet Chicken Recipes are great for simple and tasty meals that will keep you on track. Not only are these meals are easy to make are perfect for a low carb diet, but these meals are also something the whole family will love. Even people who are not following a low carb diet will love these low carb chicken skillet meals.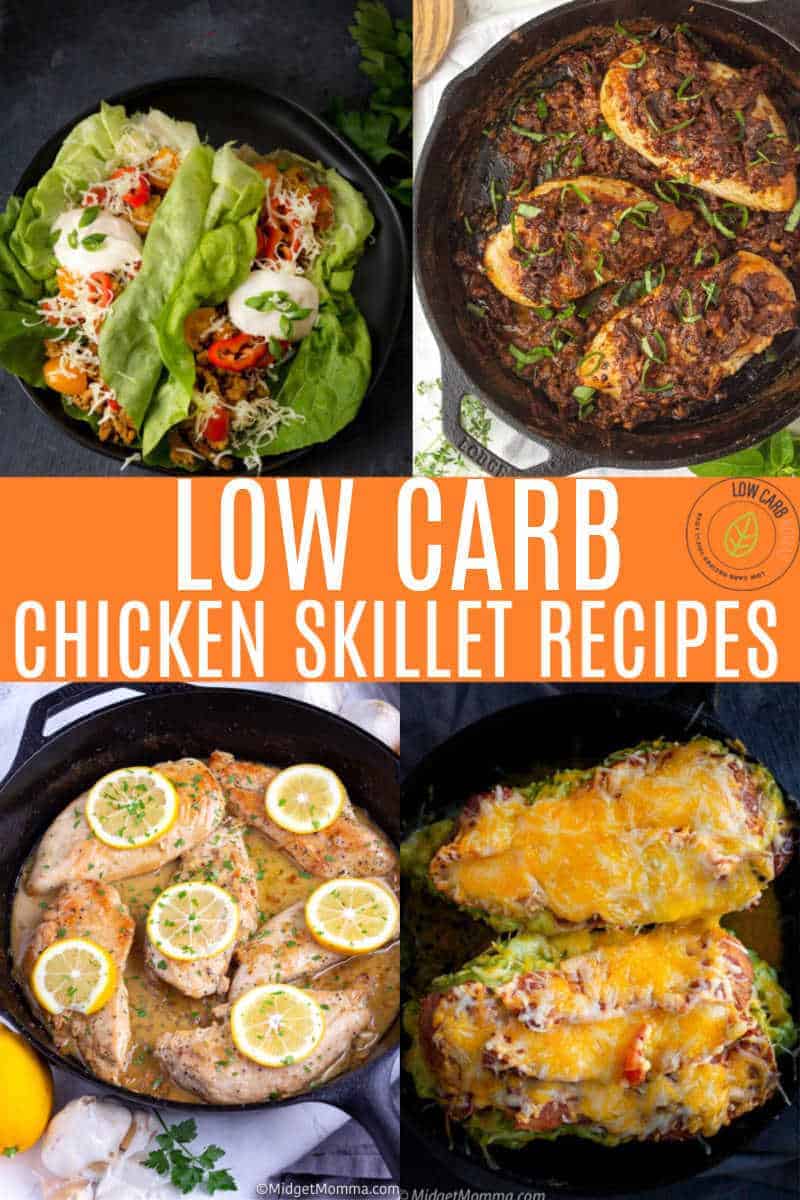 Low Carb Chicken Skillet recipes
We are always busy so I like to have easy low carb meals that do not take a lot of work. Skillet meals are perfect. Skillet meals are often a one pan meal that is delicious and easy to clean up.
Many of these meals are easy enough for the kids to make, which is great because I can incorporate it into our homeschooling lessons. Having kids make healthy nutritious meals is a wonderful foundation for their future.
How To Use Low Carb Chicken Skillets in Meal Planning
Whenever I sit down to meal plan for the week, I like to have my favorite recipes on hand. With a list of low carb chicken skillet recipes like this, I have a lot of meals to choose from. When I know how many net carbs are in each meal, I can plan my menu knowing how many carbs are for each meal and snack. It helps me to stay on track and since there are so many to choose from, I know we are not going to get bored with what to eat each night.
How to Reheat Chicken Skillet Meals
With many skillet meals, you can reheat them in the microwave or place the leftovers back into the skillet to reheat it. When we are reheating a small portion of leftovers for lunch, it is easier to reheat it in the microwave. When we have enough to reheat for dinner, for everyone, I like to reheat it in the skillet or even in the oven.
Can I use Chicken Thighs Instead of Chicken Breast
Chicken thighs and chicken breasts are often interchangeable. For many of these low carb chicken skillet meals, if it calls for the one you can certainly swap it for the other. If you are using a recipe and it calls for skinless boneless, you want to make sure you are using the same as in skinless and boneless. You can, however, debone the chicken or take the skin off yourself if that is what you have on hand.
Low Carb Chicken Skillet Recipes