If you are eating a low carb diet fruit is one of the great things you can enjoy without and guilt. Check out the Best Fruits to Eat on a Low Carb Diet!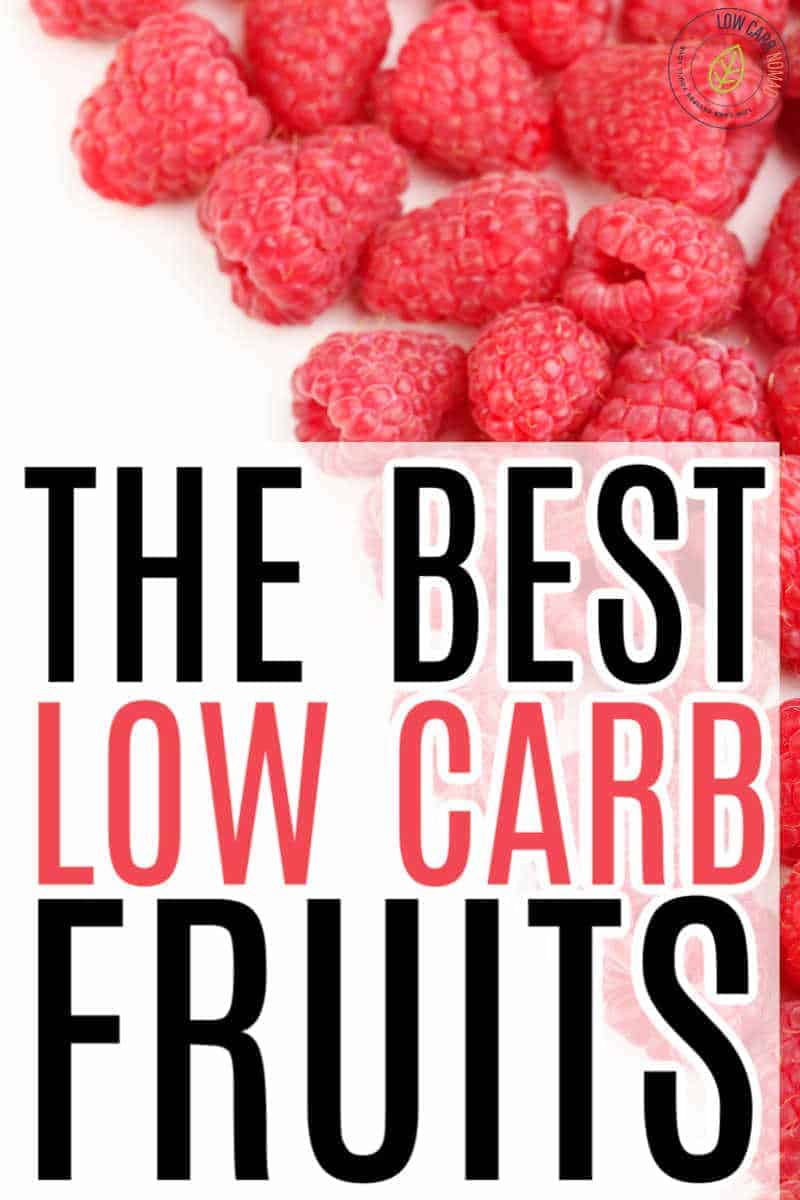 Best Fruits to Eat on a Low Carb Diet
I love just about all fruits, in fact I have yet to find a fruit I don't like. They are right there next to steak for me in the foods I enjoy. Thankfully when eating a low carb diet there are lots of tasty fruits that fit in.
I know that not everyone likes to just east fruit as it is, so I am also including recipes in this list to go with the fruits to help you.
Are fruits low carb?
When you are eating low carb you want to limit the amount of carbs you are eating each day. This can be as low as 20 grams of carbs when you are eating Keto, and can be as high as 150 grams on other low carb diets. With fruit, this can be difficult because fruit, in general, has a lot of sugar.
That doesn't mean that you can not enjoy fruit when you are eating low carb. It just means you have to limit the amount of fruit you are eating and the type of fruit. Some fruit is higher in sugar carbs than other.
What fruits can I eat on a low-carb diet?
While you are trying to stay on track eating low carb, you can still enjoy fruit. You just need to choose the right fruits.
Lemons
While most people do not think about eating lemons as is, it is a low carb fruit. It is great in water and tea and is a great way to flavor recipes. Lemons have .05 net carbs per serving. Add it to your drinks or use it a flavoring in your recipes.
Avocados
When eating low carb, many people use a lot of avocados in their diets. This is because it is low in carbs, healthy and has healthy fat that will keep you feeling full and satisfied. Avocado comes in at 2.6 grams of carbs per serving.
Blackberries
Blackberries are an amazing fruit. People like to eat the blackberries straight as is but they are also fantastic in recipes as well. Blackberries have 3 net carbs per serving.
Tomatoes
While your first reaction might be to say that tomatoes are vegetables, they are actually fruits. It is actually considered a low carb fruit and it has about 3 net carbs per serving. Tomatoes are packed with nutrients and offers many health benefits.
Star Fruit
If you have never tried star fruit, you are missing out. Star fruit has 3 net carbs per serving and it has an amazing flavor and is extremely healthy.
Raspberries
Raspberries are packed with vitamins and are perfect for an easy snack. Coming in at 3.3 net grams, raspberries are a power fruit.
Pumpkin
If the first thing you think of when you think of pumpkin, you are not alone. But there are so many things you can amPumpkin is amazing in low carb recipes because it has a strong flavor and has only 4 net carbs per serving.
Strawberries
Berries tend to be the best fruit when you are looking for low carb fruits. Strawberries are 4.7 carbs per serving and are great for making smoothies, eating as a snack or used in recipes.
Watermelon
During the summer, watermelon is a popular fruit. You might think that watermelon has too much sugar to be low carb because it has such a sweet taste. However, watermelon is only 5.4 net carbs per serving.
Cantaloupe
Cantaloupe is a low carb fruit, but it is a slightly higher carb count that some of the other low carb fruits. It has 5.8 net carbs per serving. Normally when I am enjoying cantaloupe I just cut it and enjoy it as it.
Blueberries
Blueberries are slightly higher in net carbs, coming in at 8.5 carbs per serving. While this fruit is higher in points, blueberries are great to add to a low carb diet.
Helpful Tips for Sticking to Low Carb and Keto
Looking for dining choices while sticking to keto and Low Carb? Check these out!