Lettuce Wraps are the perfect alternative to sandwiches and wraps when you are eating low Carb. These low carb lettuce wrap recipes are so tasty you for sure won't miss bread!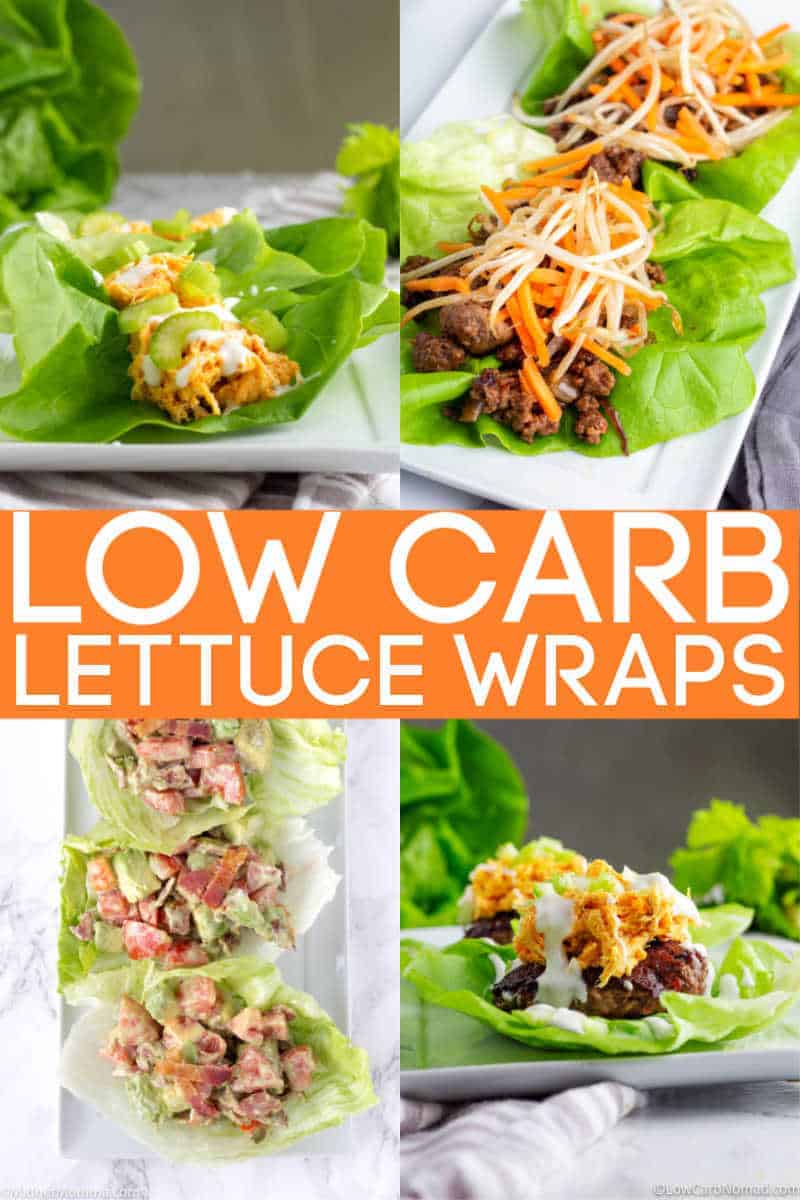 Low Carb Lettuce Wraps
I love lettuce wraps because they are so stinkin delicious! I can enjoy them basically guilt free because, well they are made with lettuce! Lettuce stuffed full of amazingness that that I just can not help myself enjoying. Lettuce can be filled with so many different things they make for the perfect boat to carry tasty ingredients!
How do you keep lettuce wraps from falling apart?
It is important to use a lettuce that bends well. You also need to make sure that you are careful when you pull the leaves off the head of lettuce. When you are filling the lettuce wraps you also want to be kind of gentle, being rough with your leaves of lettuce will cause them to rip.
Which lettuce is Best for Wraps
When making these lettuce wraps my favorite lettuce to use is bib lettuce. However if you are not a fan or you don't have any on hand you can totally use iceburg lettuce, romaine lettuce, greenleaf lettuce or butterhead lettuce.
Check out all of these tasty low carb lettuce wraps that make the perfect lunch, dinner or snack!
The important thing is to make sure the lettuce leaves are large enough to fill and fold over in a wrap form.
How do you cut lettuce for wraps?
It is actually very easy to cut lettuce for wraps. Cut off the bottom part of the lettuce. Carefully pull off each piece of lettuce and then wash and dry the lettuce.

Getting started with Keto and Low Carb? Score 15% off your whole order at Perfect Keto just for being a Low Carb Nomad reader. Just use coupon code LCN15 at checkout.