Do you live for coffee? Me too. I can't get through my day without them. I love specialty coffee drinks but I need them to be low carb. If you are like me, be sure to check out these Low Carb Coffee Drink recipes.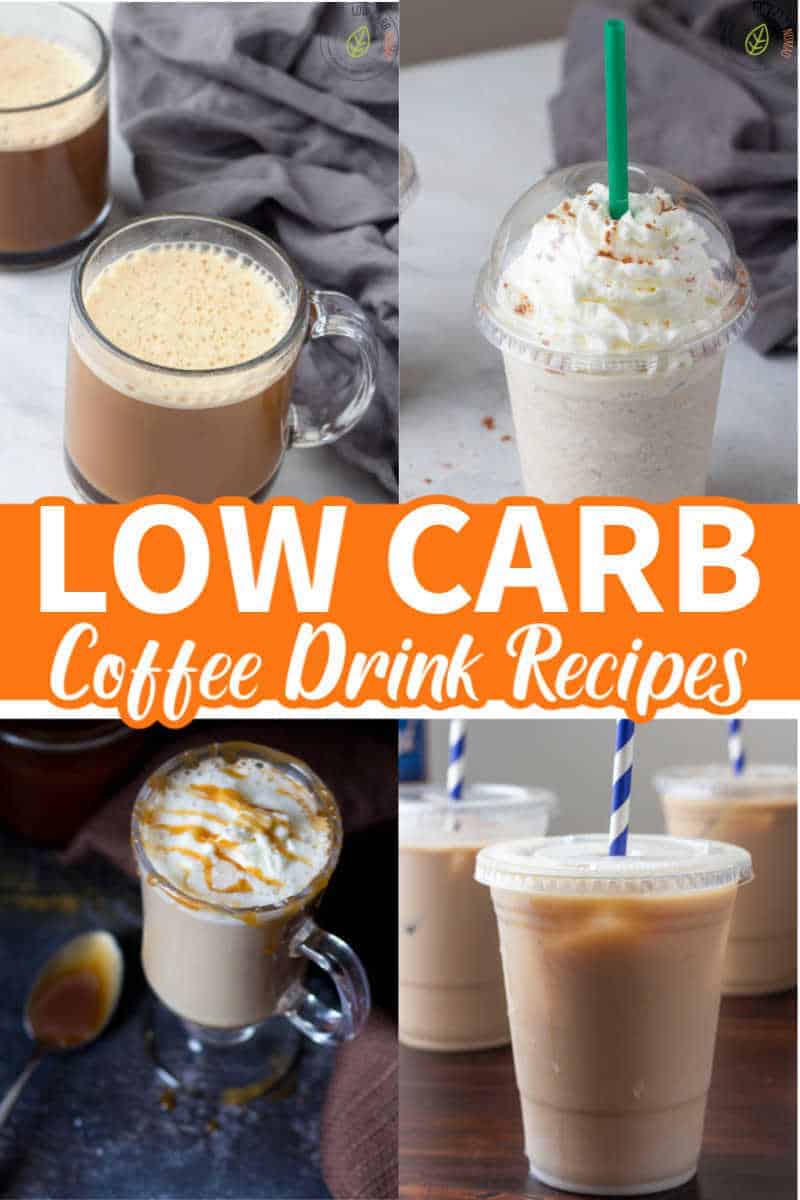 Low Carb Coffee Drinks
If you are a coffee fan then you are going to love these easy coffee recipes. These low carb coffee drink recipes are going to help you stay on track and keep you on the go all day. They are loaded with flavor, have just the right amount of caffeine boost without all the sugar and carbs.
Make Low Carb Coffee at Home
I love going to the coffee shops, however most of the coffee house coffees are loaded with carbs. While you can have them create a drink that as loaded in carbs, sometimes, the drink is still higher in carbs than you might hope.
The other problem with coffee house coffees, they are expensive. For the cost of one drink you can buy the ingredients to make them over and over again at home.
I am happy that there are lots of great tasty low carb coffee drink recipes that I can make at home and skip the coffee shop!
Do Low Carb Coffees Use Creamers
While there are some low carb coffee creamers, they are often harder to find. Most of the commercial coffee creamers are made with milk, which has a lot of carbs, and sugar which will shoot up your blood sugar and throw off your diet.
Many low carb coffee drinks use sugar free syrups to flavor the coffee and sweeten it. To replace the milk, most coffee drinks call for heavy cream, almond milk or other low carb option.
Best Sugar Free Syrups for Low Carb Coffee
I am picky about the flavors of things I use. The best ones I have found flavor wise are Jordan's Skinny syrups and Torani Sugar Free syrups.
Low Carb Coffee Drink Recipes