Knowing what the best fruits to enjoy on the keto diet might be confusing. You want to keep the carb count low, but also make sure you are getting the good vitamins and nutrients that come from fruit. Fruits are good for you but when you are trying to keep your carbs under a certain level as you do with Keto, it can be hard to find the right fruits to eat. Use this list to enjoy keto fruits while staying on track and in ketosis.
Keto Fruits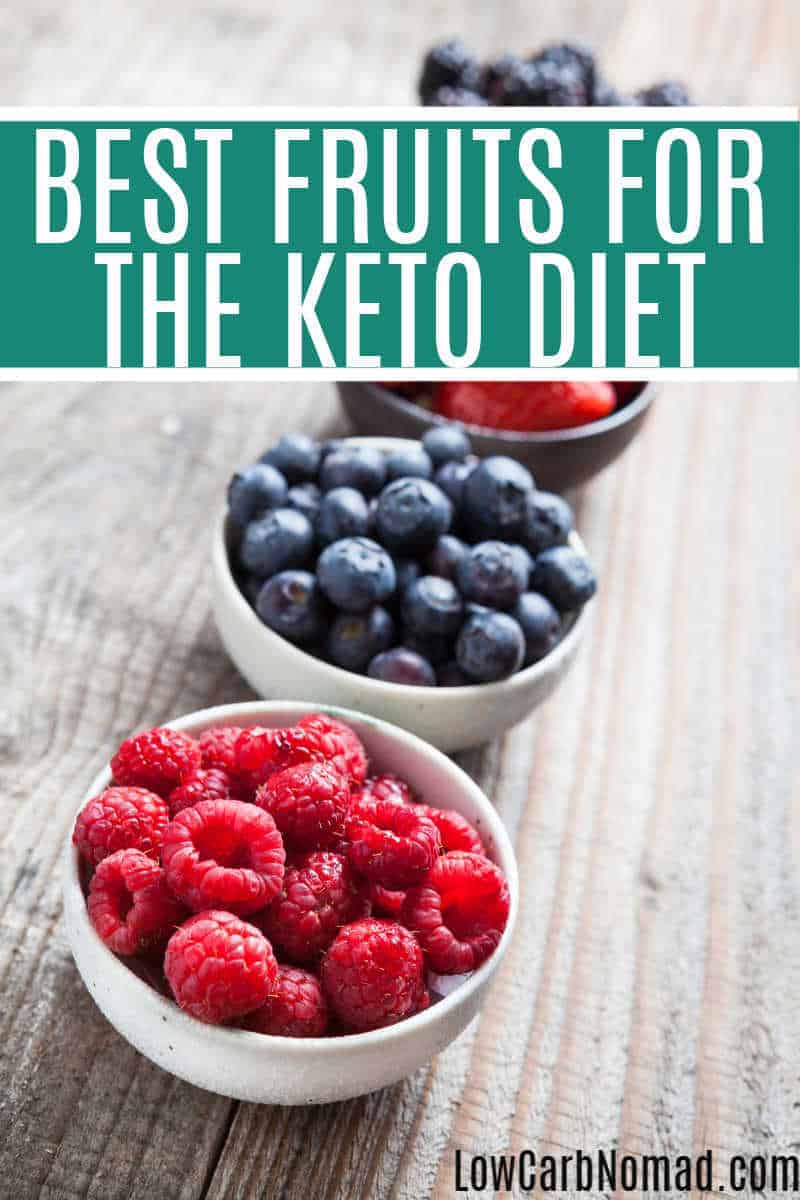 What Are Best Fruits to eat on the Keto Diet
Keto is great when you are trying to lose weight and improve your health. Since you are eating a reduced carb diet, you will want to make sure to stay under 20 to 30 carbs, which can make it difficult to find fruit you can eat while on keto. Use this list to know what are the best fruits to eat on Keto.
What Fruits can I eat on the Keto Diet?
Do you find yourself asking this question? If so you are in luck! We have got the best fruit to eat on the keto diet and have also included recipes to help you enjoy them even more!
Lemons
Lemons are not thought of as a fruit you would sit down to eat, but many people like adding lemon to water and tea as well as into many recipes because it adds a great flavor. A serving size of lemon is generally one wedge. Lemons have .05 grams of net carbs per serving.
Keto Lemon Recipes you will love
Avocados
Avocados are very popular on the keto diet. They offer a lot of healthy fat and while most people do not think of avocados as fruit, they are. If you are someone who loves eating avocados, you now have a great reason to enjoy them. On keto, you should get 75% of your calories from fat, avocados are a great resource. With 12 grams of fat and only 2.6 grams of net carbs, avocados are perfect to use in meals and as a snack.
Keto Avocado Recipes you will love!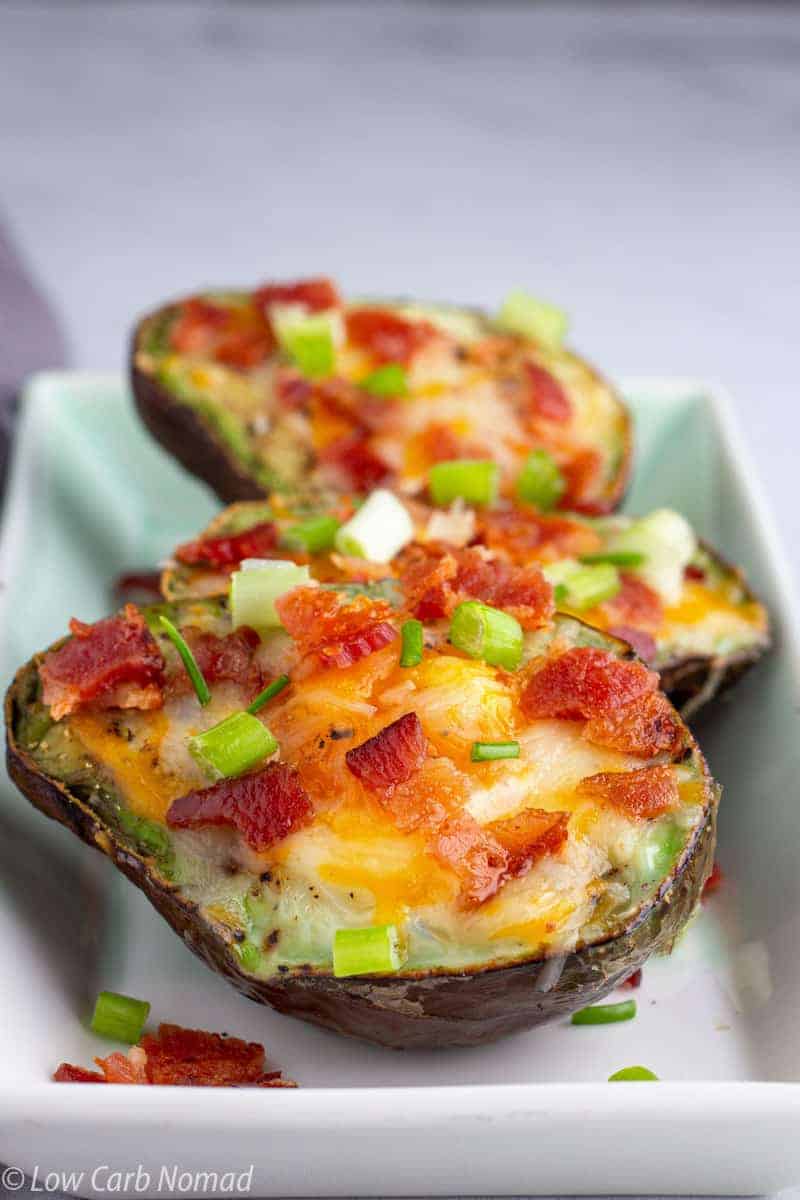 Tomatoes
While most people think that tomatoes are vegetables, they are actually fruits. Tomatoes are low in net carbs with less than 3 net carbs per 1/2 cup. Tomatoes are a great choice because they are packed with nutrients, low in calories and offer many types of health benefits.
Star Fruit
A lot of people have never tried star fruit, but if you are looking for something to satisfy your fruit craving, you should consider star fruit. 1/2 cup of star fruit has a little less than 3 net carbs. This fruit is delicious and healthy.
Pumpkin
Pumpkin is great for making desserts, breads and is my favorite chaffle recipe! While you don't want to eat it plain on its own, the ability to use this fruit to make keto recipes is great because it has a strong flavor and has the carbs low! Pumpkin has just 4g carbs in 1/2 cup serving!
Keto Pumpkin Recipes you will love!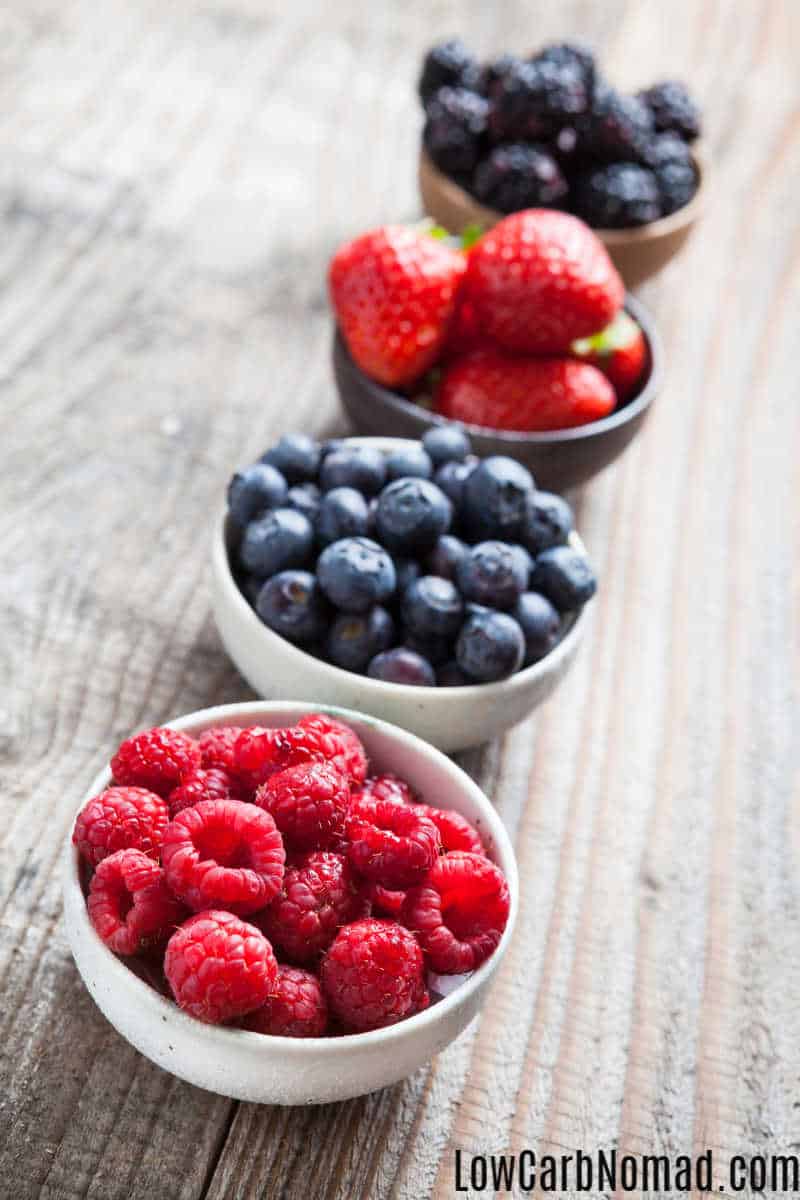 Blackberries
Blackberries are the next best fruit to have. You can eat them raw or include them in a recipe. a 1/2 cup serving of blackberries has about 3 net carbs.
Raspberries
Raspberries are a power fruit. They are good for your heart and packed with vitamins. 1/2 cup of raw raspberries have 3.3 net carbs. Raspberries are great for a quick snack.
Strawberries
Strawberries tend to be a favorite fruit for many people and they can be had while staying on Keto. 1/2 cup of strawberries is 4.7 carbs. Strawberries can be eaten in recipes, as is, or even in smoothies.
Keto Strawberry Recipes you will love
Blueberries
Blueberries are one of our favorites. If you are looking for a fruit that is good for keto and easy to keep on hand these are perfect! They are great for enjoying as a snack or for using in recipes. Blueberries have 8.5 carbs per 1/2 cup serving.
Keto Blueberry Recipes you will love!
Low Carb Fruits
If you are looking for other fruits to enjoy that are low carb, there are some that are higher in sugar content then the ones listed above, but ones that we enjoy as well. These have more sugar then the ones listed above however are great choices if you are leaning more toward low carb.
Watermelon
This one is a must during the summer months in our house and since this fruit is a sweet one, you will not feel like you are missing out. Watermelon has 5.4 net carbs for every 1/2 cup serving.
Cantaloupe
While cantaloupe is slightly higher in net carbs that the fruits listed, it is still ok on Keto. With 5.8 net carbs per 1.2 cup, cantaloupe has the sweetness might be craving with fruit.
Helpful Tips for Sticking to Low Carb and Keto
Looking for dining choices while sticking to keto and Low Carb? Check these out!