When you are looking for a simple breakfast food that doesn't mean you have to cook first thing in the morning, you might be tempted to grab something that will set your diet off course. Use these Low Carb Breakfast Ideas to stay on track with your low carb diet and have a simple breakfast.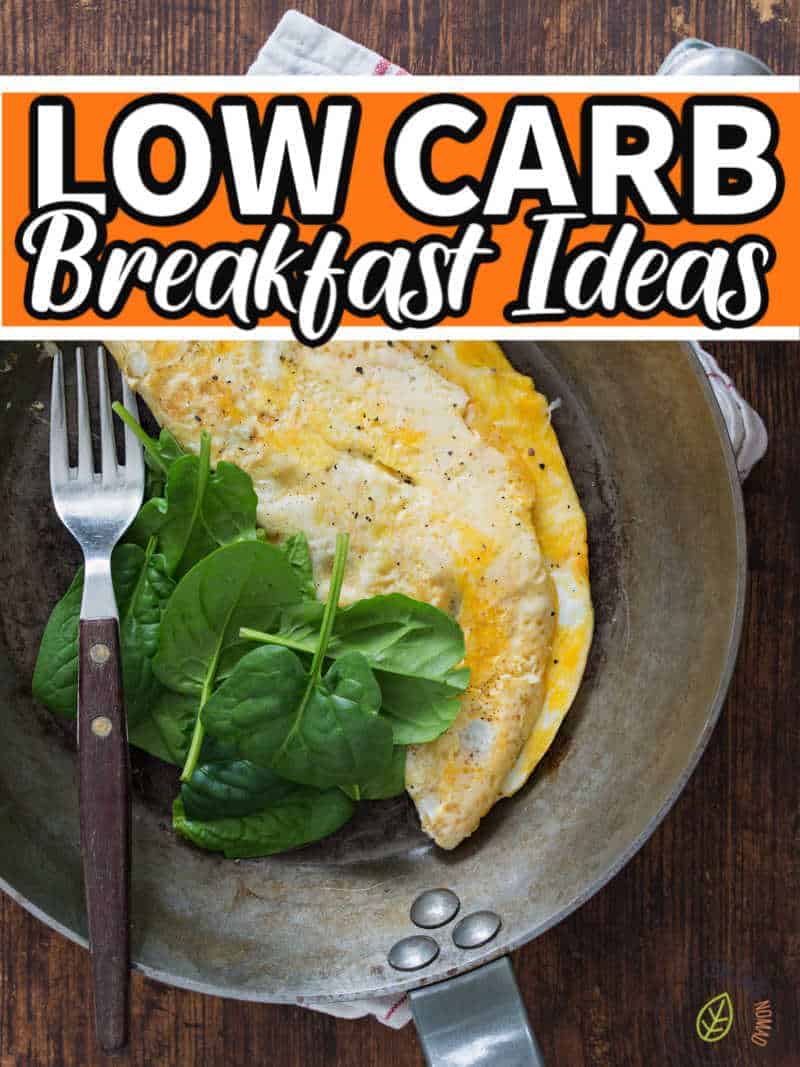 Low Carb Breakfast Ideas
When it comes to eating low carb, sometimes it can be a challenge to find things that are easy to eat when you are in a hurry. We have all been there. It is so easy to grab cereal or a muffin or something like that but these things are not a low carb diet's friend. Here are some of my favorite grab and eat things.
Hard Boiled Eggs
Hard boiled eggs will be your best friend. You can make them up and then meal prep them for the week. Have them already peeled for a simple breakfast you can grab as you are walking out the door. As a bonus, they are perfect for easy snack ideas or dice them up for salads or egg salad "sandwiches" using low carb bread or tortillas.
Low Carb Breakfast Cereal
Cereal and low carb do not sound like they go together. Most breakfast cereals are loaded with sugar and made from starchy materials like wheat, corn, or rice. There are low carb options when it comes to cereal. You have to look carefully and more often than not you can only find these cereals online or in stores that have a specific low carb section.
Cottage Cheese
Cottage cheese makes a great breakfast. If you want to add some extra flavor to it you can add no sugar added preserves or fruit. This is a way to change the flavor of the cottage cheese and add a touch of sweetness. Cottage cheese is packed with protein and when you choose a full fat version, you are also getting fat towards your macros.
Cheese Sticks
Cheese sticks are one of my favorite snacks and it is perfect for grabbing when you need a fast and simple breakfast. There are many types of cheese sticks that you can keep on hand. Mozzerella, Cheddar Cheese, a combination of flavors, and even pepper jack. Try a new flavor every day.
Bacon and Eggs
No I don't mean to cook every morning. You can cook up bacon by the pound and then store it in the refrigerator to eat every morning. Grab it will your hard boiled egg or mix the eggs like you would for scrambled eggs and then bake them in a muffin pan.
I know the idea is to have simple grab and go foods, and this one takes a little prep work. You can also add the bacon to the scrambled eggs and have it all on one bite.
Ham or Sausage
In addition to making the bacon, you can also do the same things with ham or sausage. Cook it once and then reheat it in the microwave as you need it.
Leftovers
If you are not fussy about what you consider breakfast food, you can also reheat last night's dinner for breakfast. It is a simple way to have breakfast and reduce your food costs.
Grab and Go Low Carb Breakfast Items
While it is best to keep things as fresh as possible when you are eating low carb and keto there are some items that are great to have on hand for quick grab and go breakfast. Items that are similar to breakfast treats you may have eaten before, things like keto toaster pastries and keto granola bars!
Helpful Tips for Sticking to Low Carb and Keto