You don't have to give up desserts just because you are eating healthy and following a low carb diet. Use these Low Carb Dessert Recipes to have your "cake" and eat it too.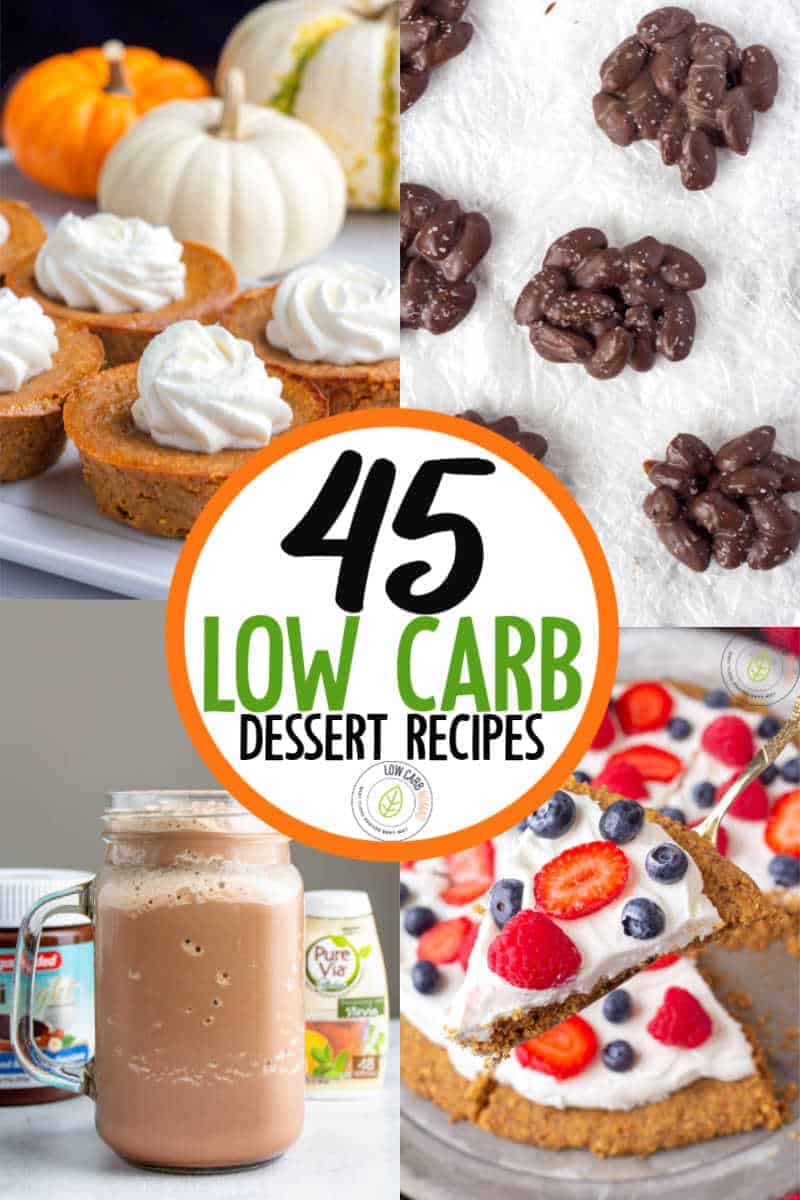 Low Carb Dessert Recipes
If you have given up the unhealthy carbs and you are struggling to give up dessert, don't worry. You can use these low carb dessert recipes to stay on track. No need to ruin your day because you can't fight a sweets craving.
How Are Low Carb Desserts Sweetened?
When you are eating low carb desserts, they will not be sweetened with sugar, honey, or agave. These sweeteners will raise your blood sugar and have sugar carbs.
The desserts should be sweetened with sugar substitutes. Some popular sweeteners are sucrose, also called Splenda, stevia, monk fruit, and xylitol. Not all sugar substitutes are created equal and some are sweeter than others so be sure to check which one is called for in the recipe.
Are They Really Low Carb?
Yes, for the most part, low carb desserts are really low carb. Make sure you are using a trusted recipe when you are looking for low carb desserts, or run the nutritional facts yourself. There are a lot of online tools that you can use to check how many net carbs in a recipe.
Can I Eat Too Many Low Carb Desserts?
YES. Just because these are low carb desserts, they still have carbs. And when you eat too many of them in a day, you can easily go over your carb allowance for the day. You want to make sure that the majority of your carbs come from vegetables that are considered low carb and then save a few carbs to enjoy a delicious dessert.
Be sure to watch how many low carb desserts you are enjoying in a day so that it does not derail your progress.