When you are hungry and searching for your mid-day meal, use these Low Carb Lunch Ideas. These ideas are simple low carb lunch ideas that will keep you feeling full and keep you from grabbing that unhealthy snack.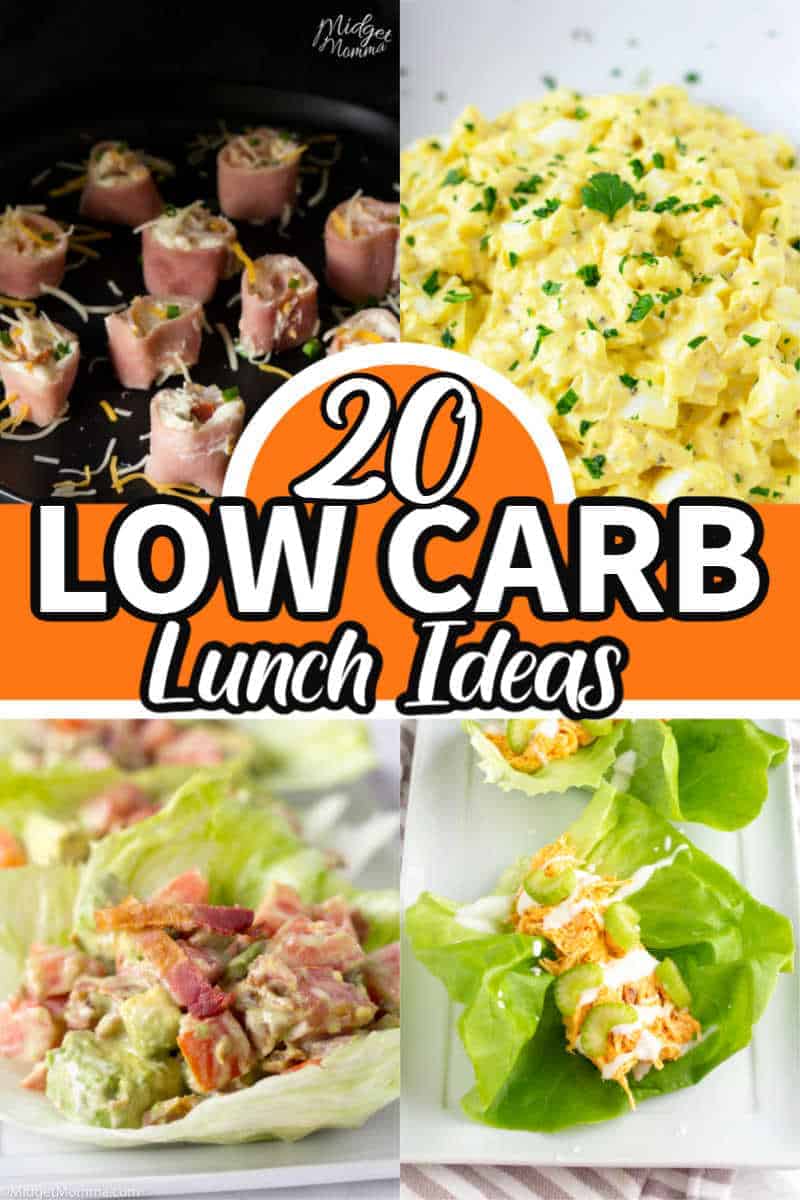 Low Carb Lunch Ideas
Lunch is the most underappreciated meal of the day. Most people only give it a thought when they are starving and looking for a way to get a fast bite. Use these low carb lunch ideas to help you stay on track and
Adding Lunch Ideas to Your Menu Plan
A lot of people don't think about what they are going to have for lunch until it is time to eat. That can make it hard to make the right choices. If you buy lunch each day when you are at work, you are spending more money than you have to. You are also running the risk of eating sneaky carbs that you aren't aware of.
By adding your lunch to your meal plans, you will save money, save time, and stay on track.
Why Simple is Best
When it comes to lunch, I always think that simple is best. That's because my days are hectic. I never know what is going to come up. I don't want to have to make something complicated and intensive when my day gets busy.
If you keep your lunch ideas simple, you are less likely to have trouble making what you planned and that means you will stay on track. You will know how many carbs and how much protein you are scheduled to eat and you will know what else you can or should eat for the day.
Keto Dining Out Choices
Helpful Tips for Sticking to Low Carb and Keto