Thinking about starting a low carb or keto diet and you are confused with what's the difference between low carb and keto? While they are very similar, they are not exactly the same and these are the things that make them different.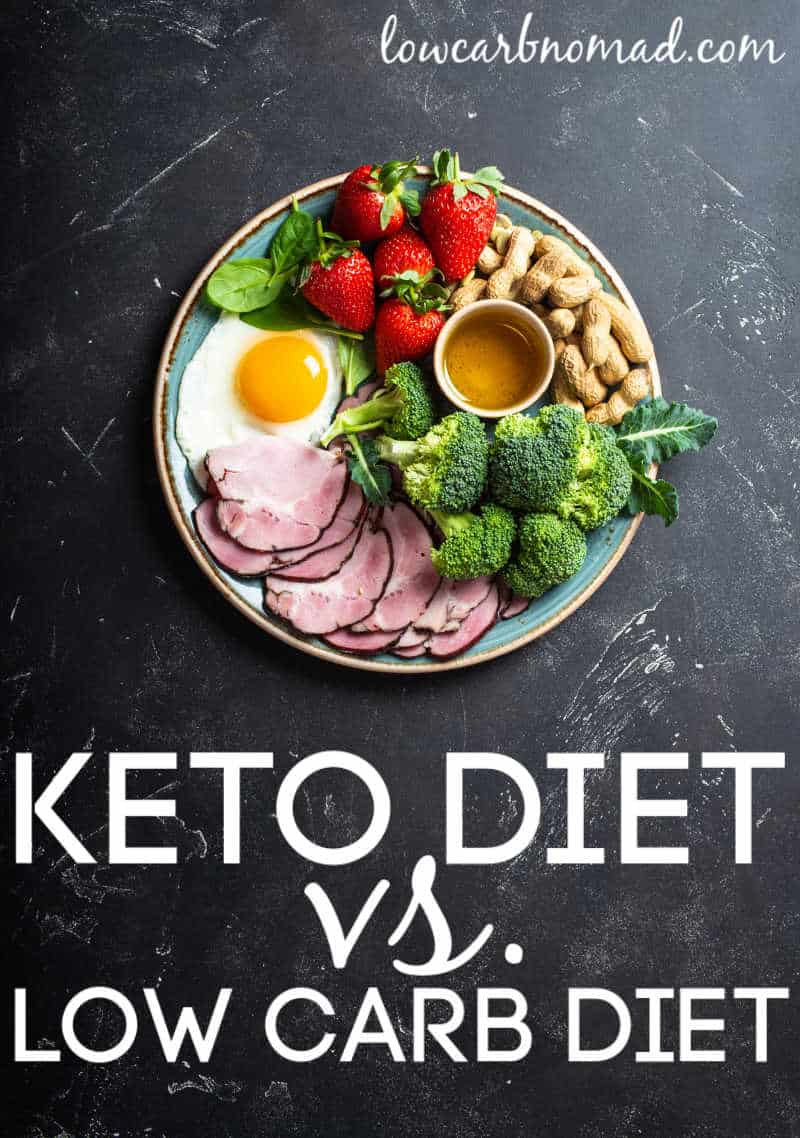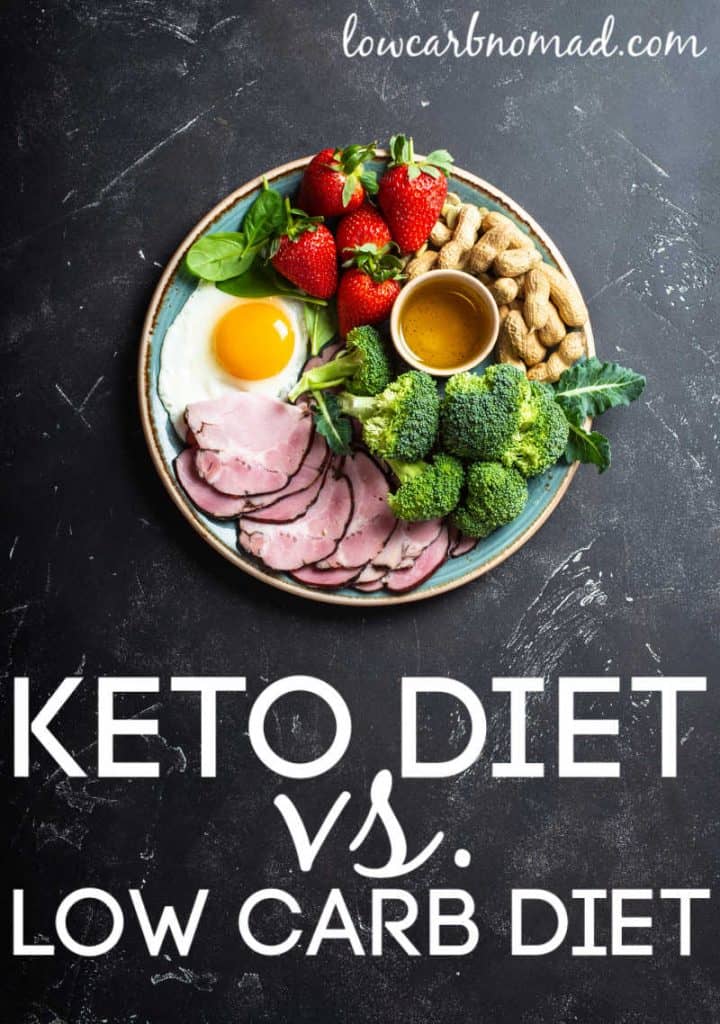 What's the Difference between Low Carb and Keto
When people want to start the Keto diet, oftentimes there is confusion over whether they are following keto or low carb. For some people, like me when I busy with 4 kids with home schooling and working from home, life gets in the way and it is easier to stick to low carb than it is to Keto. However, knowing the difference between keto and low carb is important.
What is the Keto Diet?
While it is called the Keto diet, it is more than a diet. When you are on Keto it should be a lifestyle change, not a diet. Most people look at diets as temporary to lose weight before they go back to eating the old way.
Essentially, Keto is a diet that focuses on heating high fat, medium protein, and low carbs. Many doctors and health experts say it is a healthier way to lose. It is great for losing weight and it has tremendous health benefits. It is a great way to improve your health, lower blood sugar and the complications that come from being overweight. The Keto diet takes fat and fuels your body instead of running on and burning carbs. One you are eating on the keto diet, you want to keep your daily intake of carbs between 20 to 30 carbs a day.
What is a Low Carb Diet?
Low carb is similar to Keto in that you are trying to avoid carbs. While Keto is stricter with the amount of carbs you should have in a day, low carb diets allow between 50 and 100 carbs per day. Low carb followers eat a lot of protein like meats, fish and eggs with cheese. Some low carb vegetables are allowed on a low carb diet as well.
Macros on the Keto Diet
When you are on the Keto Diet, people talk about macros. This means the macronutrients. This is a set of numbers for different things like carbs, protein and fat intake. This guideline is a way of eating that makes sure you are getting what your body needs in order to meet your goals. Your macros will most likely look very different from someone else's macros. There are many types of apps that will help you decide what your macronutrients are and help you keep track to see if you are meeting these each day.
Macros on the Low Carb Diet
While some macro numbers will look the same on a low carb diet, since you are allowed to have more carbs in a day, many of the numbers will look different.
No matter what healthy eating plan you are choosing, make sure that it fits your life. While some people might say that you are not following the diet correctly, as long as it isn't going to cause dangerous complications, you need to make the best choices for you.
Helpful Tips for Sticking to Low Carb and Keto
Looking for dining choices while sticking to keto and Low Carb? Check these out!