Wondering what the Best Veggies to Eat on the Keto Diet? Many people think that the Keto Diet is all about eating meat and avoiding carbs. However, vegetables are an important part of the Keto diet as well. While not all vegetables are ok on the Keto Diet, there are veggies that you should eat on Keto.
Best Veggies to Eat on the Keto Diet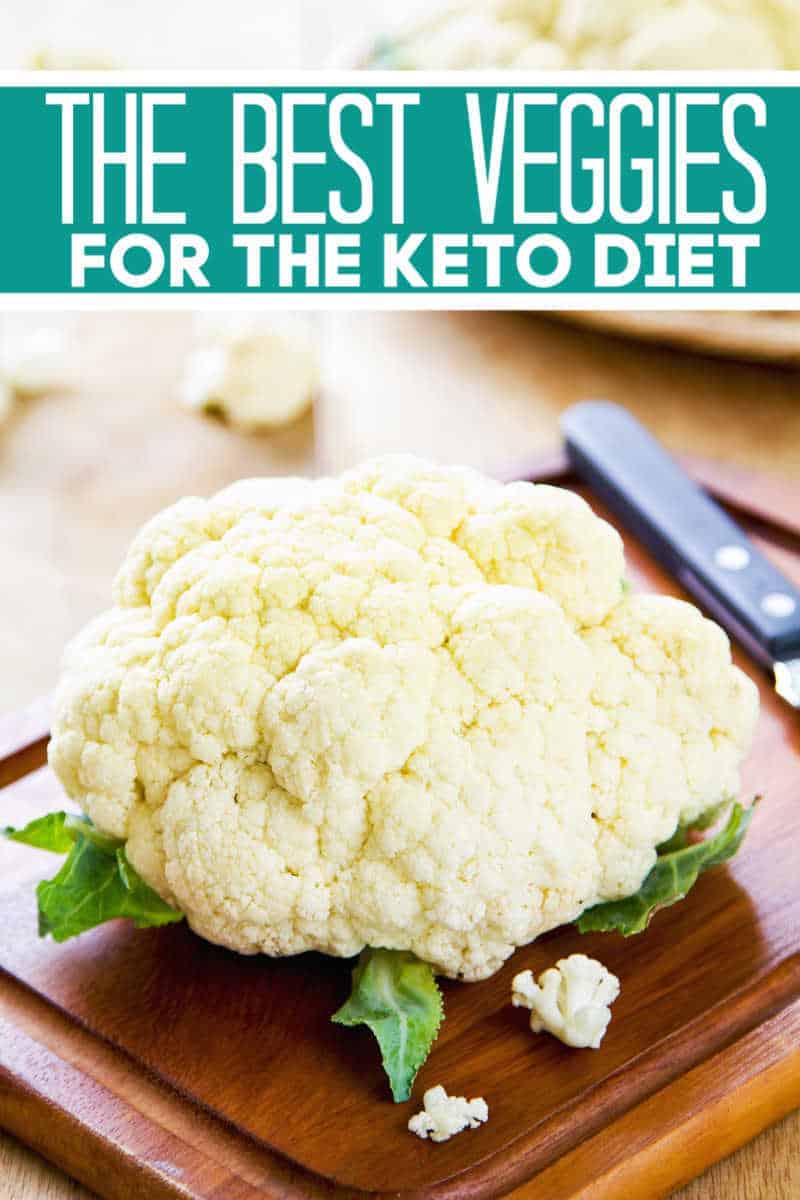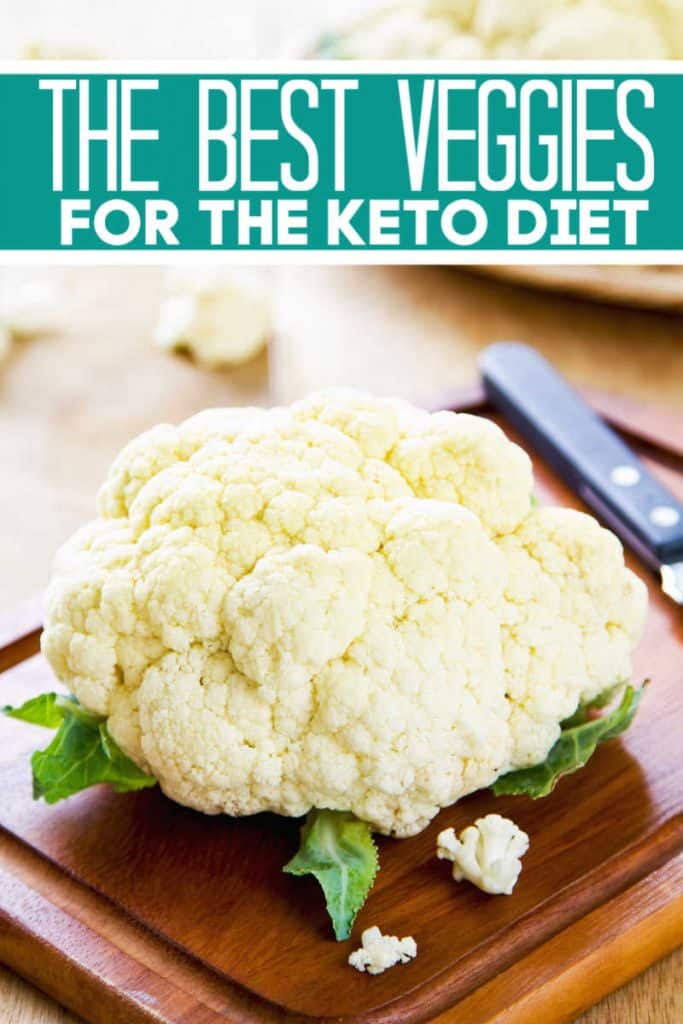 While you are restricting carbs on the Keto diet, you still want to make sure you are eating some vegetables and fruit. There are some vegetables that you should be eating on Keto and there are the Best Fruit to Eat on the Keto Diet.
In general, when you are considered vegetables you want to think about which ones are lower. Generally, vegetables that are grown above ground are lower in carbs and are better keto options. Vegetables that are grown underground, often called root vegetables, usually have more carbs.
Just getting started? Check out these posts!
What Carbs to Eat While on Keto
What vegetables should you eat while on Keto? Here is a list of the best keto approved vegetables.
Cauliflower: Most people who are on keto know that cauliflower is a favorite vegetable. There are so many ways to make cauliflower and to use it to replace some of the starchy foods that you are avoiding on Keto. Cauliflower is 3 net carbs per serving. Two of my favorite cauliflower recipes are Cauliflower Mac and Cheese and Mashed Cauliflower.
Zucchini: Zucchini is used to replace pasta and can also be made into fried and chips when you are missing potatoes. At only 3g per serving, zucchini is a great vegetable on Keto. Here are two of my favorite zoodle recipes. Sheet Pan Steak with Zucchini Noodles and Zucchini Lasagna Recipe.
Cabbage: Cabbage is a great vegetable to keep on hand because it is low in carbs, with only 3 net grams, and is very nutritious. Use cabbage to make Keto Cabbage Rolls.
Spinach: Spinach is one of the lowest carb vegetables. With only 1 net carb per serving, spinach can be used in many ways from eating it raw in a salad to baked into chips, creamed or sauteed. I love making Spinach and Artichoke Chicken Chaffle and Spinach and Artichoke Chicken Casserole.
Asparagus: Asparagus is a fantastic vegetable while on Keto. There are so many ways to make it that are all amazing. With only 2 Net carbs per serving, you should be enjoying asparagus often. Asparagus Stuffed Chicken and Capocollo Wrapped Asparagus With Balsamic Reduction are two of my favorites.
Kale: Kale is another low carb vegetable. Slightly higher than spinach, with 3gs, there are many things that you can use kale for. Use it raw, sautee it in lard, or Baked Kale Chips.
Now that you know what vegetables you should be eating, you can try these recipes to make great tasting vegetables while you are eating Keto.
More Keto and Low Carb Diet Tips
Looking for dining choices while sticking to keto and Low Carb? Check these out!