Looking for new keto salad recipes? I have the perfect recipes for you! These are some of my favorite recipes because they are easy to make and tastes delicious. Use these salads as side dishes or the main course.
These keto salads have everything you need in a meal – protein, healthy fats, fiber, vitamins and minerals. Plus it's super filling so you won't be hungry again soon after eating this dish. You'll love how satisfying they are!
The Best Keto Salad Recipe
Salads are a simple go to dinner idea that make for delicious meals that the whole family will love. These are not your boring salad recipe. It is way more than lettuce, cucumbers and tomatoes in a bowl. These salad recipes are full of protein to keep you full and full on flavor.
Why should I eat salads on Keto?
Salads are an excellent addition to any diet because they are nutrient dense. Keto salad recipes are unique in the fact that they pack so much flavor, fiber and protein into one meal. For many people, salads can be just what is needed to keep them on track with their diet goals because they are easy and filling.
What are the best proteins for a Keto Salad?
The best keto salad recipe starts with a great protein source. We love steaks, shrimp and chicken breast recipes. Steak salads are full of flavor from the marinade or spice rub that is used to prepare them. Shrimp is a great addition because it takes almost no time to prepare and adds an elegant look to your dish . Keto salad recipes with chicken breast uses a quick and easy to prepare protein that we always have on hand. If you want to stay strictly low carb choose beef, if your diet allows other proteins then shrimp or even fish would be great.
Some other protein ideas are:
Canned tuna or sardines
Salmon
Ground beef
Hardboiled eggs
Lamb
Bacon or ham
What Salad Vegetables are Keto Friendly?
The best keto salad recipes use low carb green vegetables as the base. Green leaf lettuce, spinach and kale are all great choices because they have a mild flavor that won't overpower the dish . Keto salads with other varieties of green vegetables should be eaten in moderation because there is a higher carbohydrate amount. Carb conscious people should choose from one of the following keto salad recipes , while people who are not watching their carbs can add any of these vegetables to their salad.
Green Vegetables that are Low Carb
Romaine lettuce
Iceberg lettuce
Cabbage- this green is best in small amounts because it has a high amount of carbohydrates. Use only about two cups per serving.
Arugula- this nutty flavored green is spicy and great in salads. Arugula has a low amount of carbs, only about 2g per cup.
Cauliflower
Broccoli- the stalks are the best part because they have the most fiber. If you eat the florets be sure to remove them from the stem first. Cauliflower is a cruciferous vegetable which means it has more carbs, about 5g per cup.
Cucumbers- the best part of cucumbers are the seeds and skin, because they contain most of the vitamins and nutrients that your body needs. This low carb salad idea works great with English cucumbers because there are less seeds.
Radishes- Radishes are great raw or roasted, they have a spicy flavor that is good in salads. Some keto dieters believe that too many radish can cause stomach problems but I think this is an old wives tale.
More Low Carb Veggies for Keto Salad Recipes
Asparagus- Asparagus is a great choice for keto diets because of its high fiber content. It also contains about 5g of carbs per cup.
Tomatoes- cherry tomatoes are the best choice if you are watching your carbs, but any tomato can be used in keto salad recipes . Tomatoes are full of Vitamin C and other antioxidants.
Olives- olives are packed with healthy fats that help you lose weight, plus they contain less than 2g of carbs per 1/2 cup serving.
Sugar Snap peas- these vegetables are delicious raw or boiled, I recommend eating them in moderation because there is about 8g of carbs per cup.
Green Beans- green beans are another vegetable that people on low carb diets should eat in moderation because there is about 7g of carbs per cup.
Celery- celery contains no carbs but it's not the most flavorful choice for salads. It does make a great crunchy addition to any dish though.
What Keto Salad Dressings are Best?
One of the tricks to making a good keto salad is using a low carb dressing. These dressings have very few carbs but have huge flavor that melds all the ingredients together. It's easier if you make your own dressing at home because most store bought varieties have sugar added to them, which defeats the whole purpose of eating a keto salad.
The two best low carb dressings are Italian and Ranch, which goes great on any of the salads in this post. You can also use olive oil or avocado oil with seasonings to make your own dressing.
Is there any store bought dressings that are keto friendly?
While it is often easier to make your own dressing rather than buying it because of the sugar content in the store bought dressings, there are actually some low carb salad dressing that you can buy at your local supermarket. You should look for anything that has less than 3g of carbs per serving and watch out for added sugar because this defeats the purpose of eating healthy.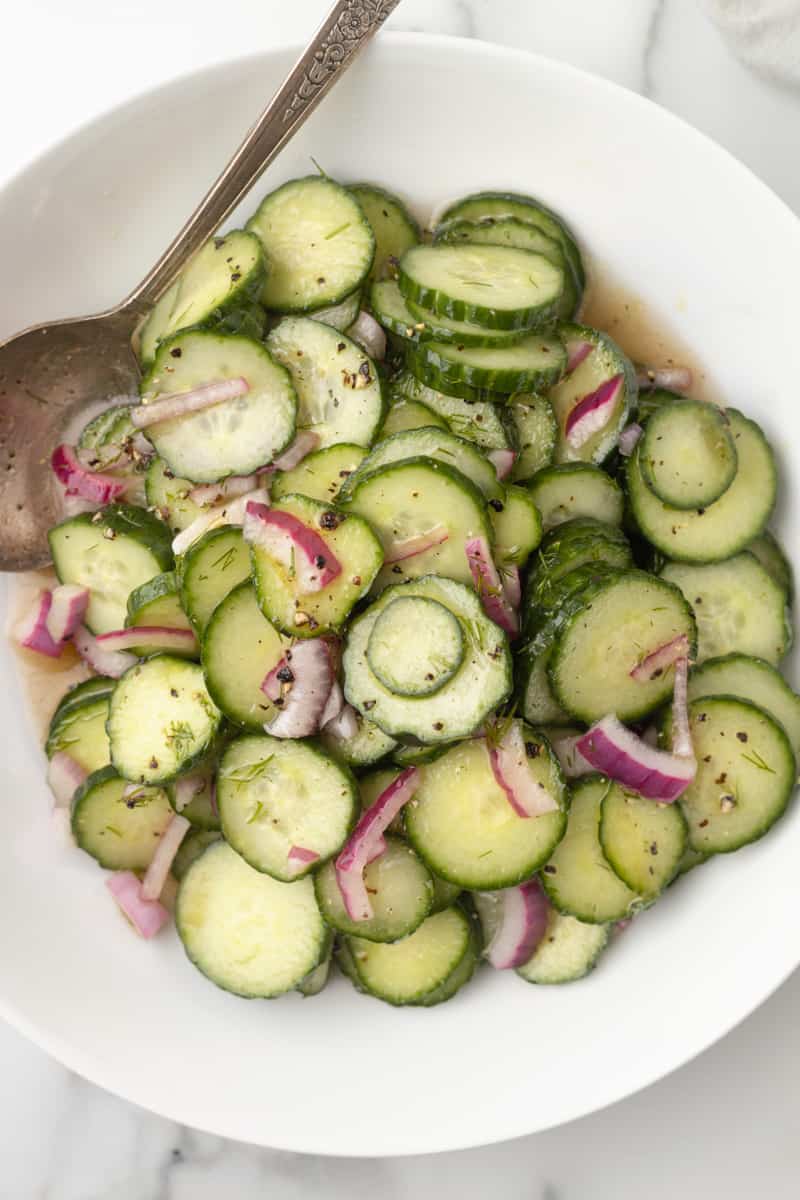 Dill Cucumber Salad is an excellent choice for summer dinners and barbecues. The tangy vinegar dressing complements the fresh cucumbers, red onions, dill seed leaves in this low carb dish to make it one of your favorite foods from the whole family will enjoy!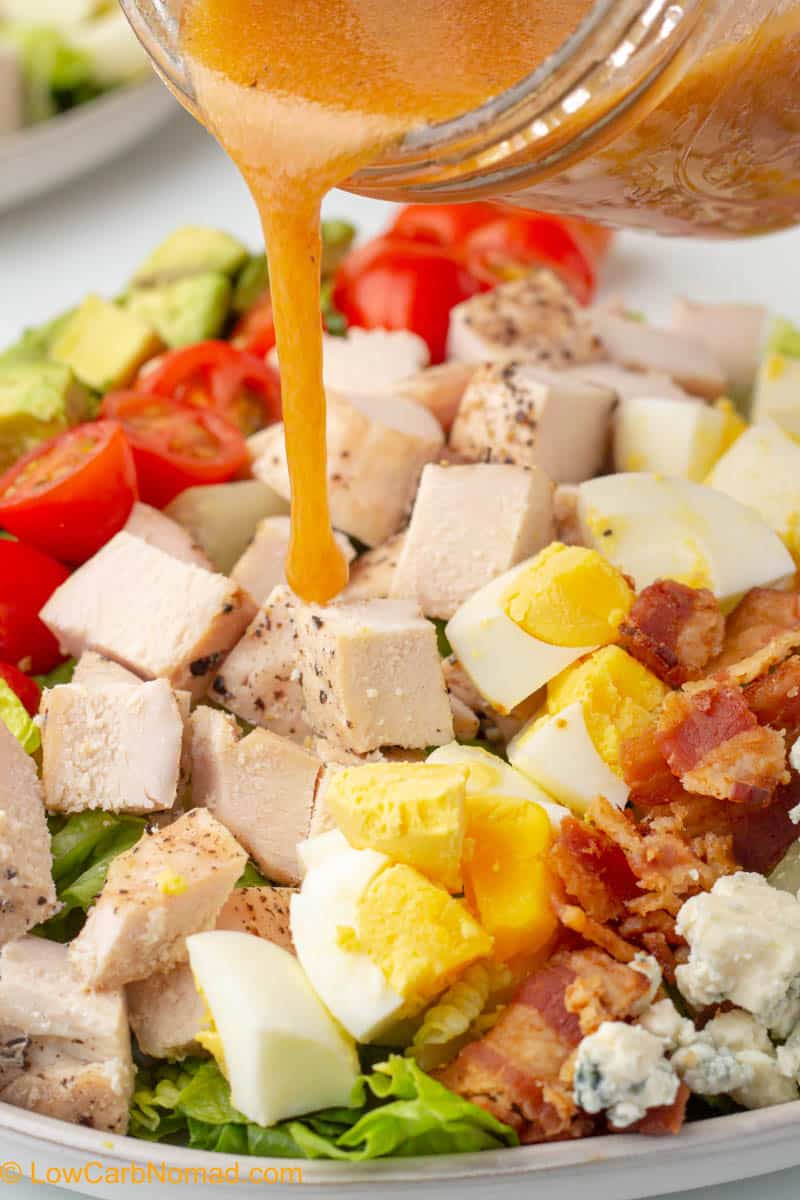 This is the most delicious Chicken Cobb salad I have ever had. The juicy, baked meat mixed with crisp bacon and avocado has a tangy Dijon dressing that's just perfection for summertime!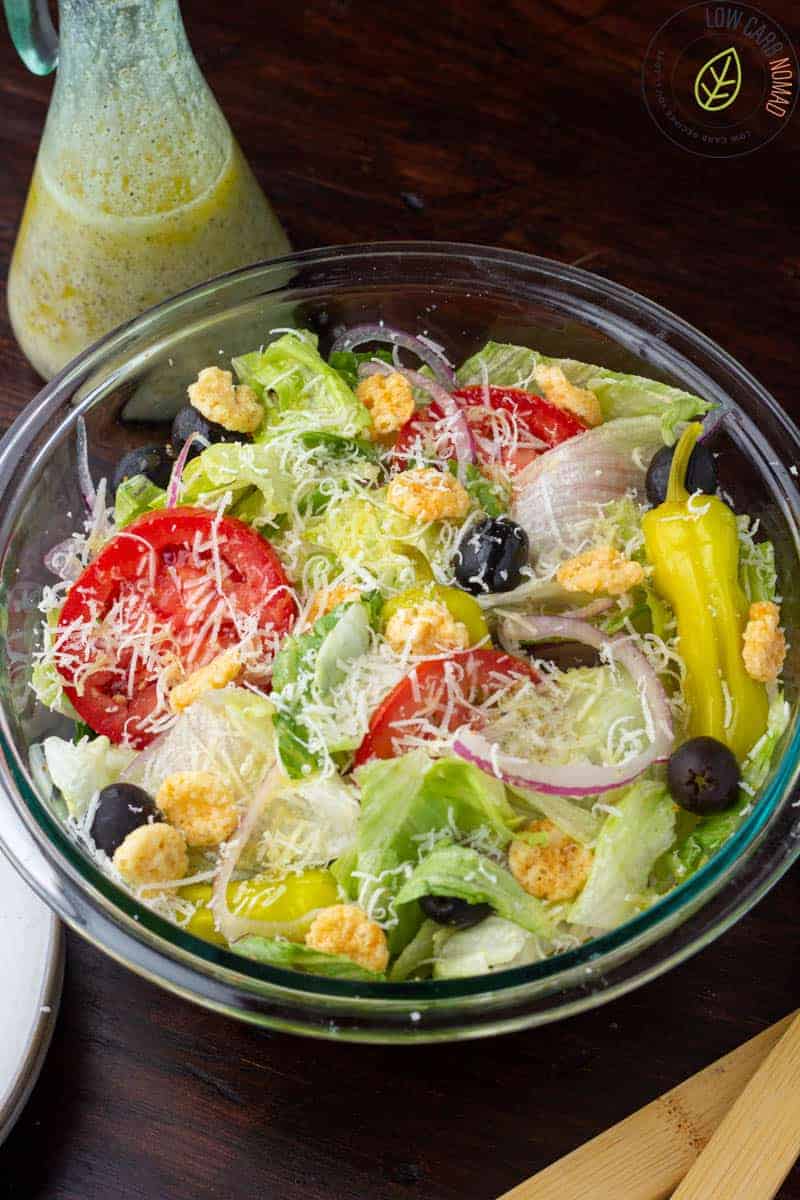 This keto Olive Garden Salad is the perfect way to enjoy a healthy and delicious meal. The crispy lettuce, pepperoncini peppers, onions tomatoes are topped off with black olives for an extra kick of flavor! Mix it all up in your mouth.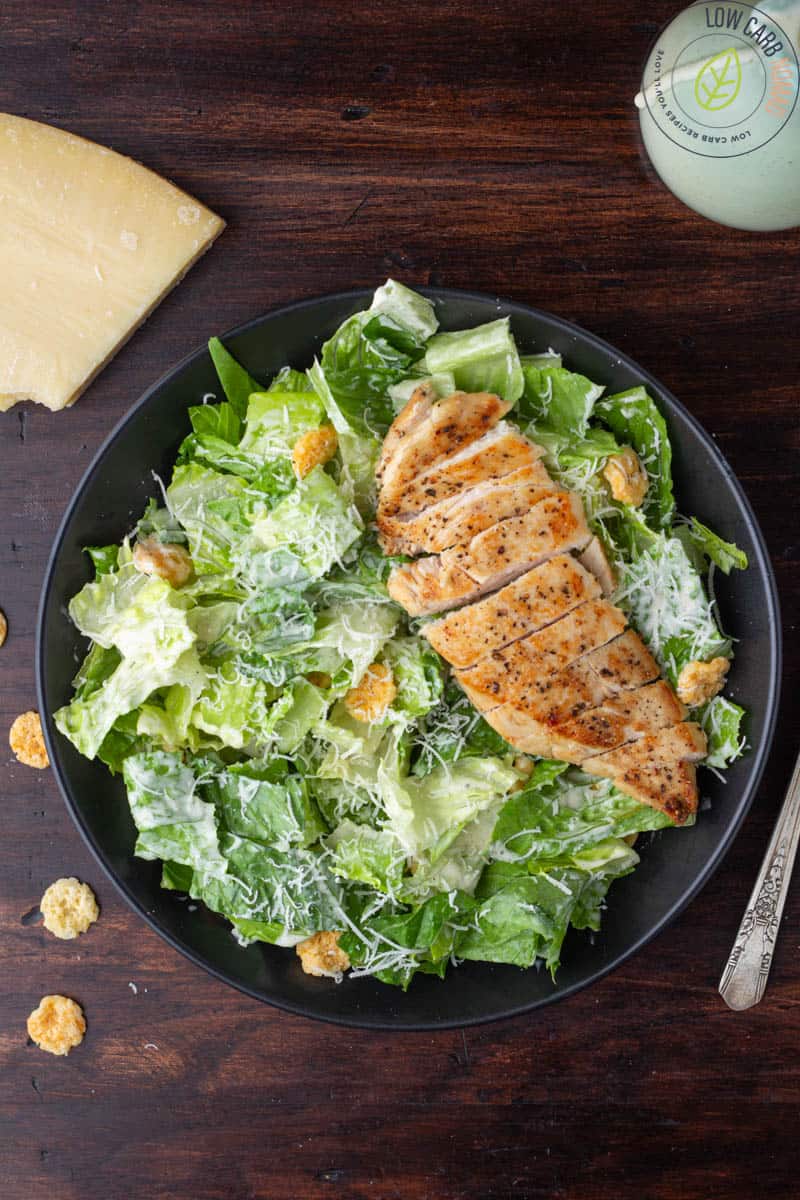 This low carb chicken caesar salad with crisp romaine lettuce, juicy chicken and creamy homemade Keto Caesar dressing will fill you up without all the carbs! Goes well as a light dinner or appetizer.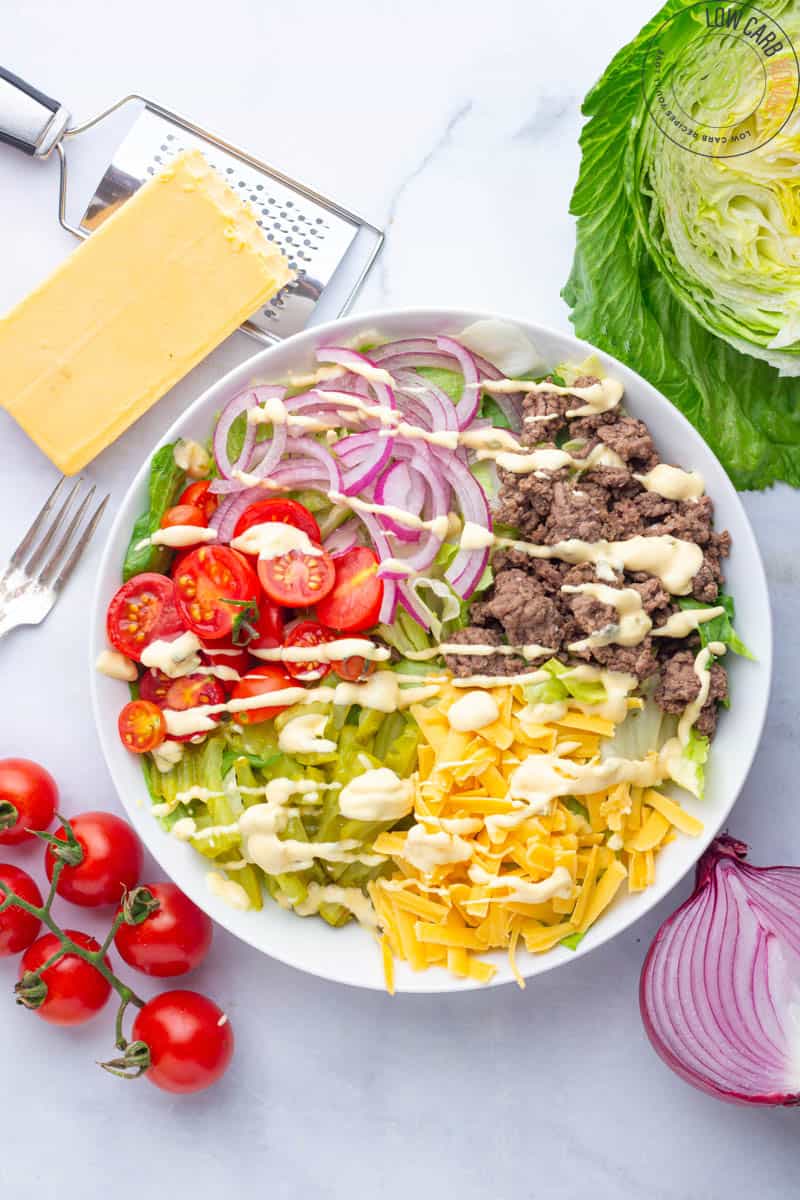 This Keto Big Mac Salad recipe tastes just like the real thing without the bread, it's healthy and delicious! What more could you want from your lunch?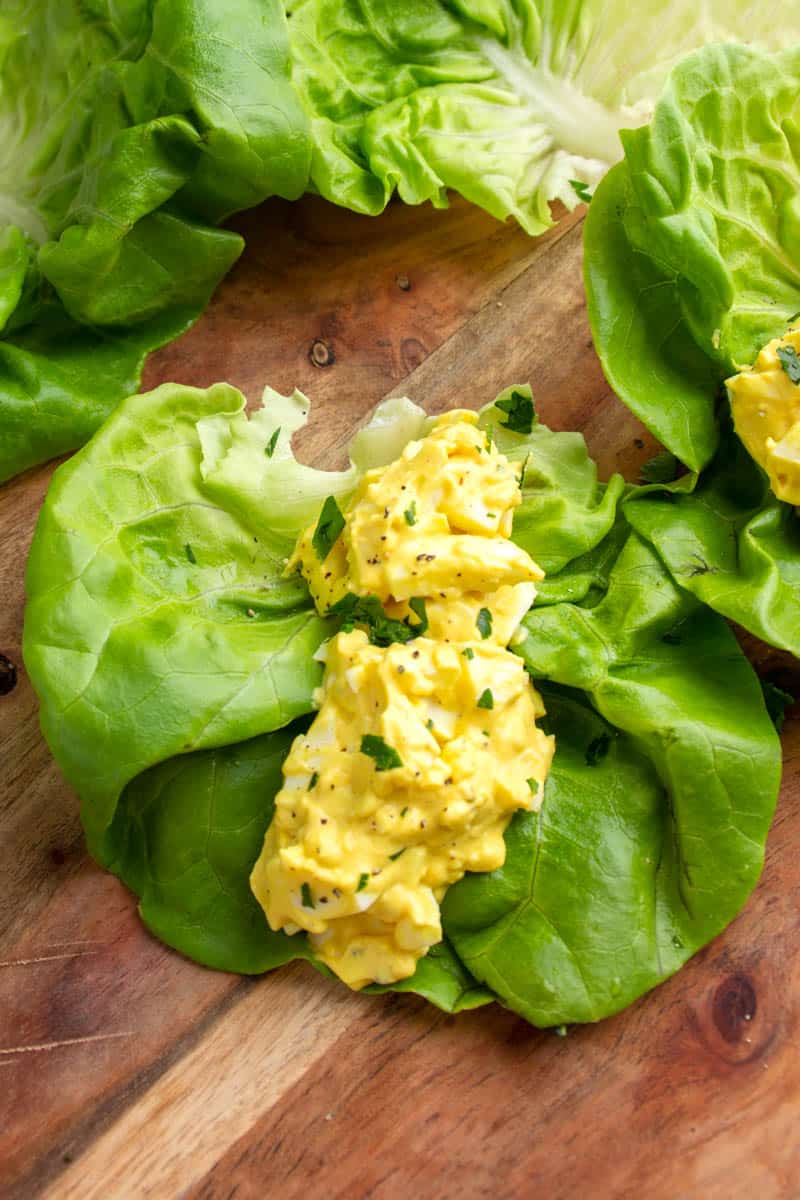 This easy low carb egg salad is made with just 6 ingredients and can be ready in less than 10 minutes. Serve it up on its own or use lettuce wraps (which we think are the best!).
Low Carb Broccoli Salad is a super easy summer dish that will be enjoyed by everyone. This delicious and healthy broccoli salad has bacon, onions, cheese with sunflower seeds in the most amazing creamy dressing!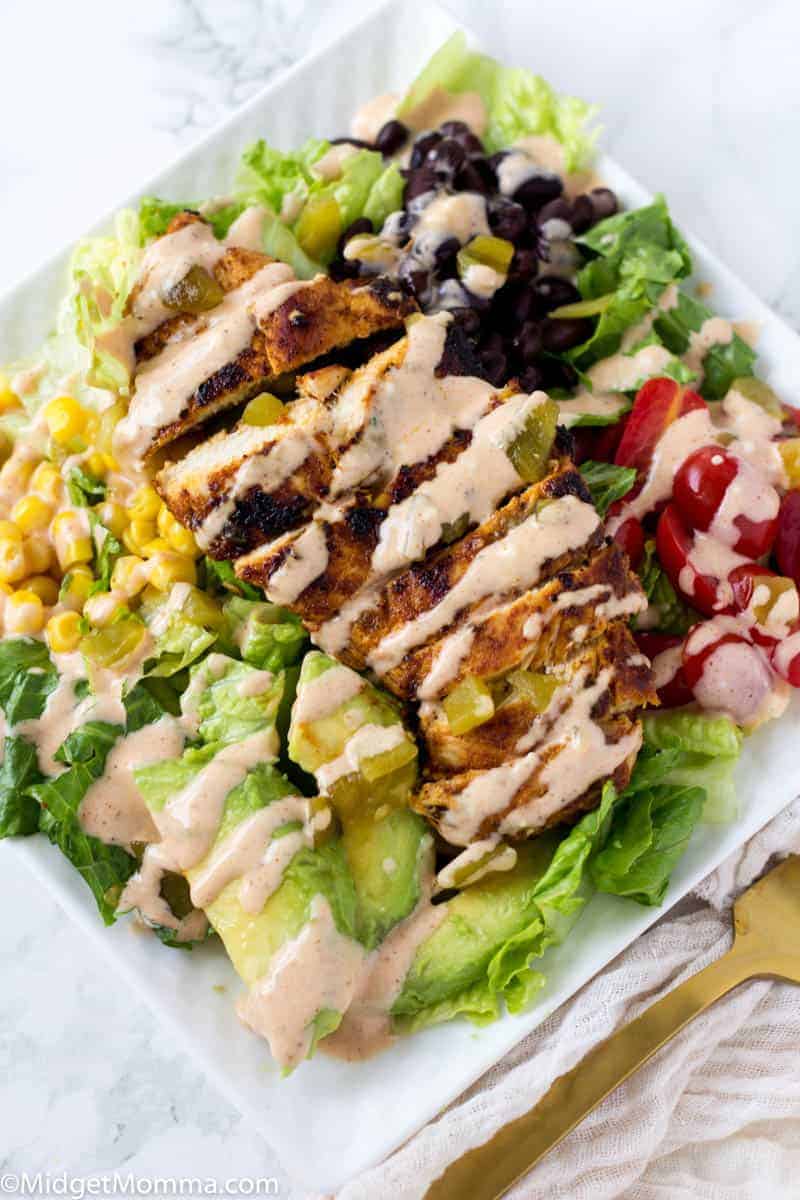 Chicken Taco Salad with Chili Lime Chicken is the perfect summer dish! A fresh, crisp romaine lettuce topped off by juicy chicken and spicy chili powder. This easy recipe can be made any time of year for when you need a light but filling lunch or dinner.. It's always great tasting too thanks to all those tangy tomatoes & crunchy black beans that go into making this delicious meal come together so nicely.