You've tried my refreshing peach tea, now it's time to kick it up a notch with this fizzy peach bourbon drink. I love (love, love!) fizzy drinks, and avoid soda at all costs… so this is right up my alley.
Fizzy Peach Bourbon Drink
Yes, this is part of my boozy refreshing drinks series.
My friend, Carol, has lots of awesome cocktails too so be sure to check them out after you try this one!
Peach Bourbon Ingredients
1 peach; sliced
2 ounces bourbon of choice
2 ounces sparkling water
1 teaspoon vanilla syrup
Peach Bourbon Instructions
In a shaker muddle the peaches. Add ice, vanilla, and bourbon. Shake well and add to glass.
Top off with sparkling water.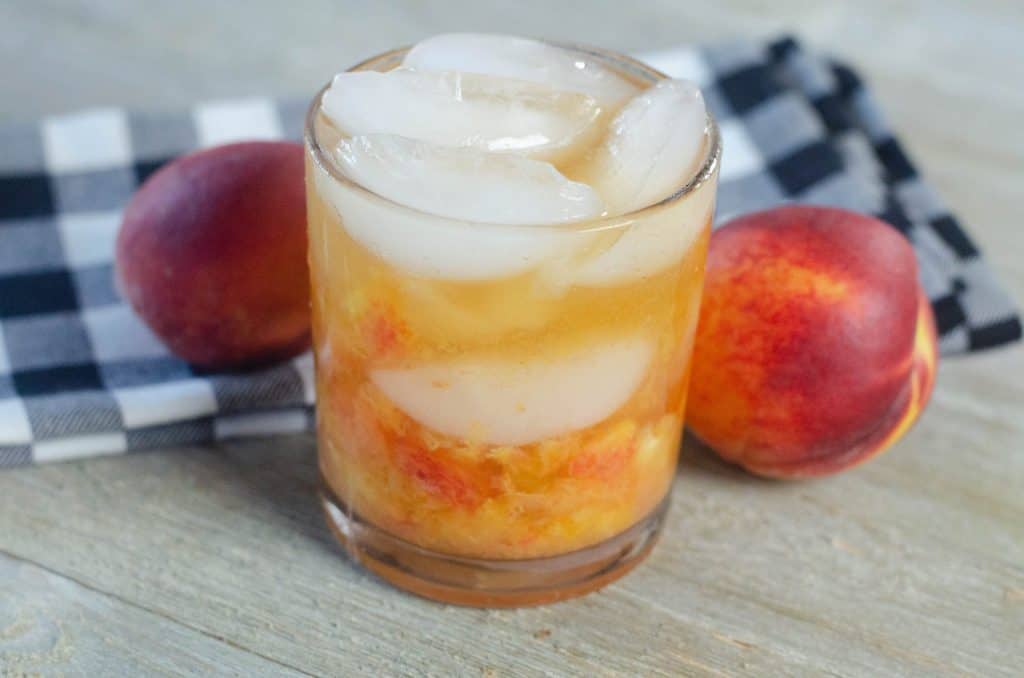 Optional: Just like with my refreshing peach iced tea, you can cook the peaches for a different flavor.
Don't forget to check out my viral blackberry iced tea recipe while you're here!