Looking for Keto Ground Beef Recipes? These amazing dinner ideas are tried and true recipes that not only keep your belly full, help you stay on track. Use these recipes as part of your weekly meal plan, or when you need something quick and easy to make for dinner.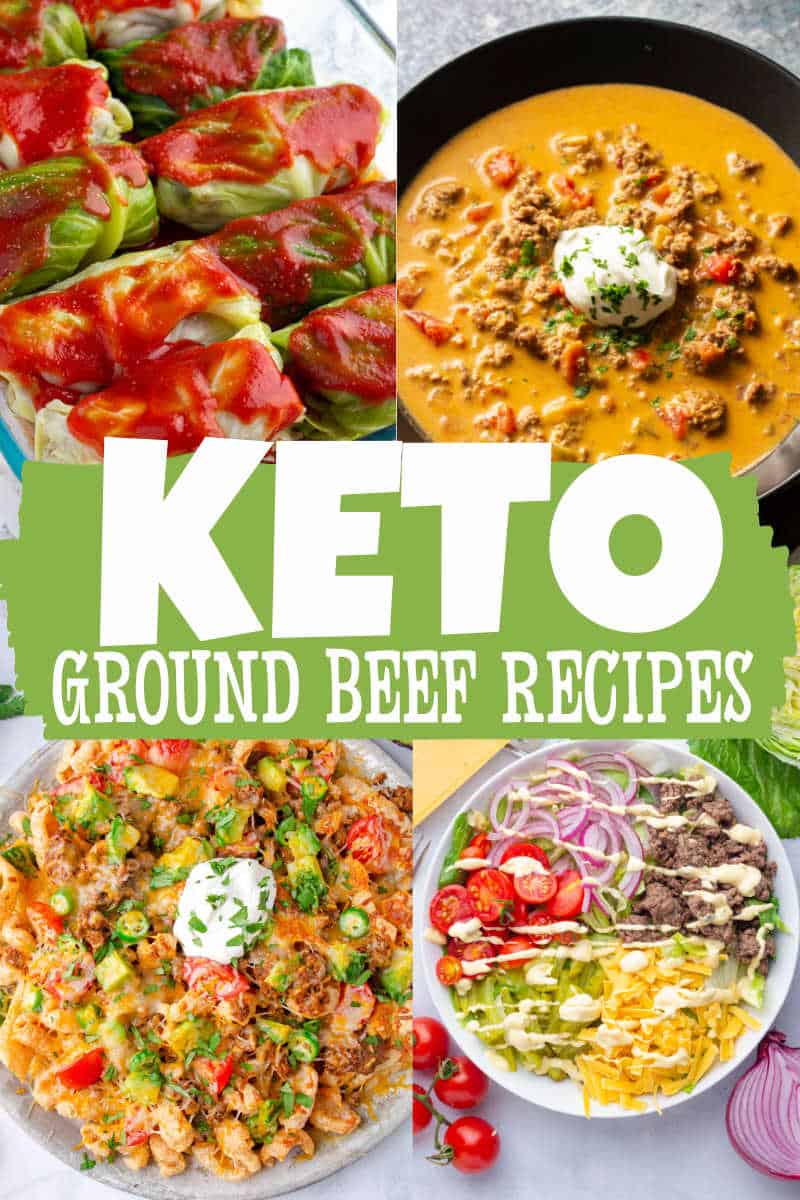 The Best Keto Ground Beef Recipes
When it is time to make dinner, you might be wondering what you can do with ground beef that will also keep you on your keto diet. These delicious Keto Ground Beef Recipes will keep your family fed and keep you in your carb limit.
Is Ground Beef Keto
Ground beef is great when you are are following a keto diet. It is tasty and most people enjoy it. It is also extremely affordable. Ground beef can be flavored in a lot of ways to change it from recipe to recipe. Use a ground beef when a high fat content and ground beef will be the ideal keto dinner idea.
How to Use These Ground Beef Recipes in Your Meal Plan
Meal planning not only saves time when you are planning dinner, but it also saves money. When you know what you are making for the week, you are less likely to run out to the store and buy more things that you need. It also helps you to shop the sales.
Also when you know what you are making for dinner and know how many net carbs are in the meal, you can easily plan what you are eating for the rest of the day. It is a simple way to help you stay on track and stay in ketosis.
What are the Best Keto Ground Beef Recipes?
I know you are going to love making these delicious keto ground beef recipes. These recipes are easy to make and are family friendly, meaning the whole family is going to love them.
The Best Keto Ground Beef Recipes