Looking for free low carb meal plans? You are in luck! We are going to share a low carb meal plan Idea to help you stay on track and take the stress off of figuring out what to make each week. Here is Week 1's Low Carb Meal Plan!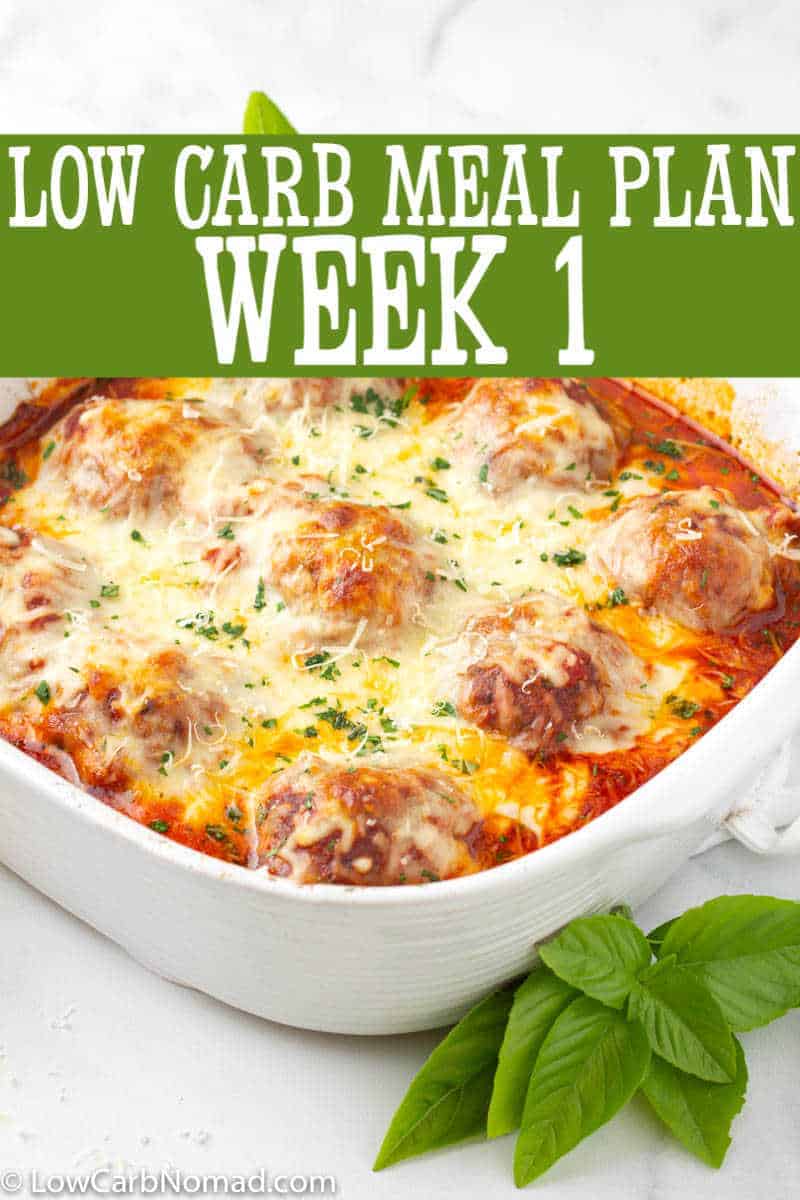 Low Carb Meal Plan Week 1
You can easily change up the meal plan to fit what you like, but I always find it easier if I have a meal plan to do my grocery shopping, stick to my budget and have less stress during the week. Be sure to check out all of the Low Carb Weekly Meal Plans.
Here is this week's meal plan! I hope that these meal plans each week help you. I try to stick to keeping things as easy as possible. The easier things are the easier it is it for me to stick to this way of eating.
If you are looking for snacks, be sure to check out the Keto snacks list. It will help you with your planning to have snacks on hand if you need them!
Low Carb Breakfast Ideas
I am not including breakfast in the meal plan, I know some people do intermittent fasting and skip breakfast or just have bulletproof coffee. If you are one of those people keep doing you. If you are looking for low carb breakfast ideas there are lots of them. Here are some of our favorites, that we make often.
Low Carb Lunches
Lunch in our house tends to be a free for all. Leftovers are always game, sandwiches and quick and easy low carb lunch ideas are what I normally stick to.
Low Carb Desserts
I am not including low carb desserts in the meal plan, but there are lots of tasty low carb dessert recipes that you can make to add to this weekly low carb meal plan.
Week 1 Low Carb Meal Plan
Sunday: Italian Meatball Casserole with fresh salad
Monday: Low Carb Crockpot Pulled Pork with Broccoli Slaw
Tuesday: Baked Italian Chicken with steamed veggies
Wednesday: kielbasa and sauerkraut skillet and a salad
Thursday: Breakfast for Dinner with Keto Pancakes, Bacon and Eggs.
Friday: Pizza night with Homemade Keto Pizza
Saturday: Chicken Fajitas and Mexican Cauliflower Rice