If you love Starbucks coffee drinks but want to make sure you are staying on track, you have to make these Keto Starbucks Copycat Recipes. Save money, save time, and stay on track.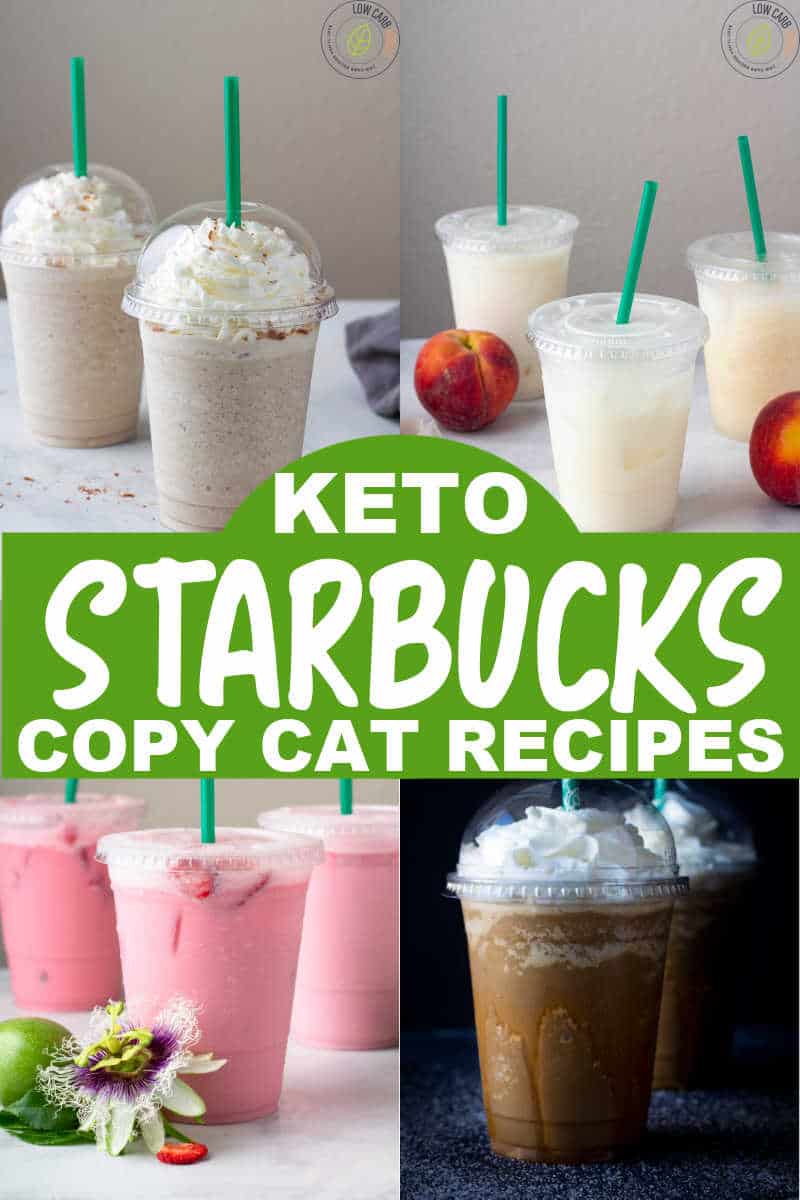 Keto Starbucks copycat recipes
If you are like me, you run on coffee. Starbucks is my coffee of choice but not all of the drinks I love are Keto friendly. With that in mind, I decided it was time to start getting Low Carb Starbucks copycat recipes together. These are some of my favorite keto coffee recipes and I am sure you are going to love them.
How To Save Money On Starbucks
Starbucks might have delicious coffee drinks but it is not easy on the wallet. When you make these copycat Starbucks recipes at home, you won't be spending a lot of money on coffee house drinks. It will also save you money on gas and time running out to get your coffee.
Keto Starbucks Copycat Recipes to Make at Home
When you want to stay on track, not knock yourself out of ketosis, you need to make these keto Starbucks Copycat Recipes at home. With all the same flavor, just as delicious and a whole lot cheaper, you will love these recipes.
Keto Starbucks Copy Cat Recipes
More Low Carb Drink Recipes you will love!