Looking for the best Low Carb Slow Cooker Recipes? These amazing recipes are low in carbs, most considered keto, and will have your family smiling. These recipes are filling and easy to make.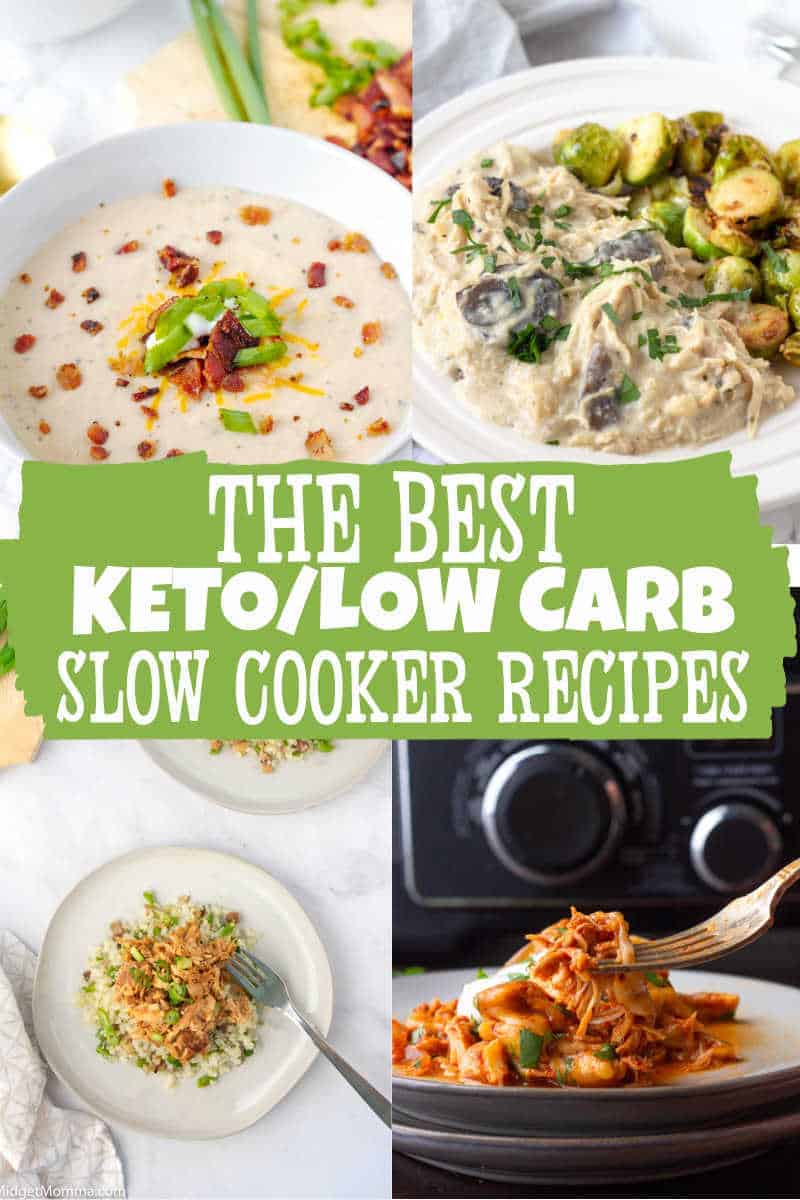 The Best Low Carb Slow Cooker Recipes
When it comes to getting dinner on the table with little fuss and a lot of ease, these delicious low carb slow cooker recipes are perfect. Using the slow cooker saves time because you set everything into the pot, set it, and forget it. There is no need to stand over the oven and watch your meal. Stir the slow cooker occasionally and enjoy your dinner.
Are Slow Cooker Recipes Low Carb?
Slow cooker recipes can easily be low carb. While many people make soups in slow cookers, you can make just about anything. You don't have to use a lot of high carb mixes or soup base when you are cooking. These recipes use delicious low carb ingredients that create flavorful wholesome meals that your family will love and will help you stay on track eating a low carb meal.
How to Use these Low Car Slow Cooker Recipes in Your Meal Plan
Meal Planning is one of the best ways to save money, save time, and stay on track following a healthy eating lifestyle. When you know what you are having for dinner each night, you know how many net carbs your dinner will be, it makes it easier to plan what you will be eating the rest of the day. You also know how many extra carbs you have for snacking.
You are going to love these low carb slow cooker recipes that are not only delicious but are family-friendly.
Best Low Carb Slow Cooker Recipes
Helpful Tips for Sticking to Low Carb and Keto