You might think it is hard to stay on track when you are busy running errands. But that isn't the case. There are a lot of low carb meals on the go that will keep you feeling full and stay on track with your healthy eating.
Easy Low Carb Meal Ideas For on the Go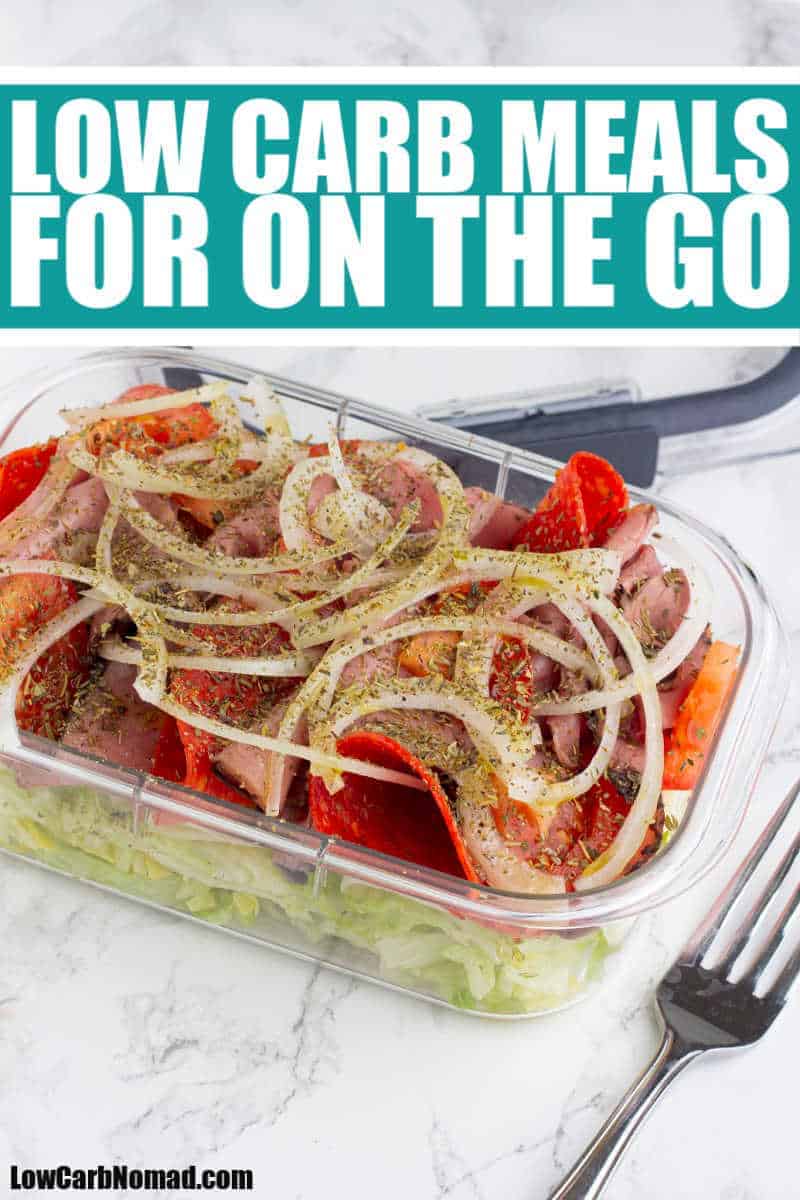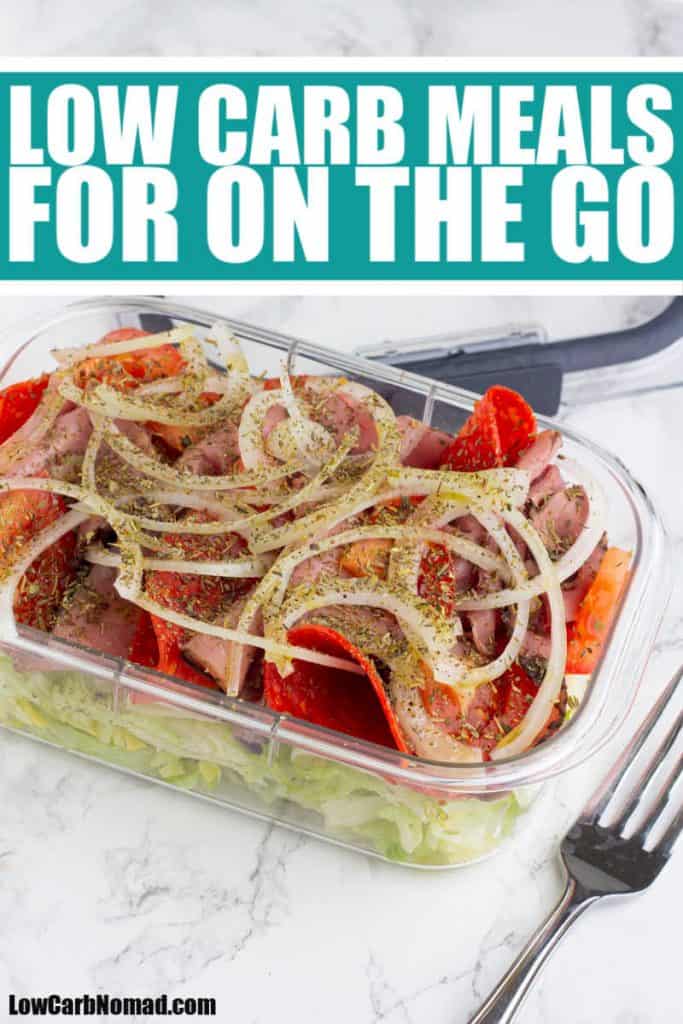 Low Carb Meals on the Go
Eating low carb on the go sounds like it would be hard, but there are plenty of options if you know what to look for. With these easy low carb meals on the go, you will have plenty to choose from.
If you are looking at what to pack in your lunch box for lunch or snacks also be sure to check out the best low carb fruits and the best low carb veggies.
Low Carb Fast Food
While most fast food restaurants are known for their fried food and french fries, there are many other options. You might be surprised at what these different low carb fast food options.
Pack a Lunch
If you know you will be out running around all day, it can be helpful to pack a lunch. Grab a cooler bag and keep healthy foods with you while you are running around. Pack things like:
Eggs– Hard boiled eggs are a great option to keep your hunger at bay. I like to pack an ice pack in my cooler bag to keep the eggs chilled.
Cheese– Cheese, especially cheese sticks, travel great and are easy to eat while on the go.
Almonds– If you have been eating keto or low carb, you know that almonds are great to keep on hand. It works as a great snack and is filling enough to hold you over until your next meal.
Seeds and Nuts
Beef Jerky – Be sure to watch which kind you get. Some flavors have hidden sugar
Slim Jims
Lettuce wraps – You can make a sandwich at home, using lettuce as the bread and be able to enjoy it between stops. There are so many things you can make a lettuce wrap with! Check out some of our favorites!
Use a Thermos– If sandwiches do not agree with you, get yourself a good thermos. Before you head out for the day, reheat leftovers from last night's dinner. Put it in a thermos and it will stay hot and ready for several hours. This is a great way to keep you from reaching for something that you shouldn't eat.
Check out these tasty options for packing in a thermos!
Stop at a Convenience Store
Most convenience stores have a variety of things that you can grab to eat if you didn't bring anything with you. From buying Quest bars to yogurt in the refrigerated section, there are many options that fit into your low carb lifestyle. Read the complete list for Keto Gas Station Snacks
Pack Drinks
Make sure you have something to drink with you. It is important to stay hydrated while you are on the go. I have noticed that if I don't have a drink with me, I tend to want to eat something. Most people have heard that you might not actually be hungry, it might be because you are thirsty. pack a drink and make sure when the hunger pangs hit, you are prepared. Packing a drink also helps you from choosing a sugary, carb loaded drink from the store.
Just because you are on the go, doesn't mean you have to get off track. Use these easy ideas to enjoy low carb meals on the go.
More Keto and Low Carb Diet Tips