Here is week 13 of our Low Carb Meal plans! Meal planning doesn't have to be hard and it doesn't have to be boring when you are eating low carb. If you are looking for a Keto Meal plan, this plan will work for you as well.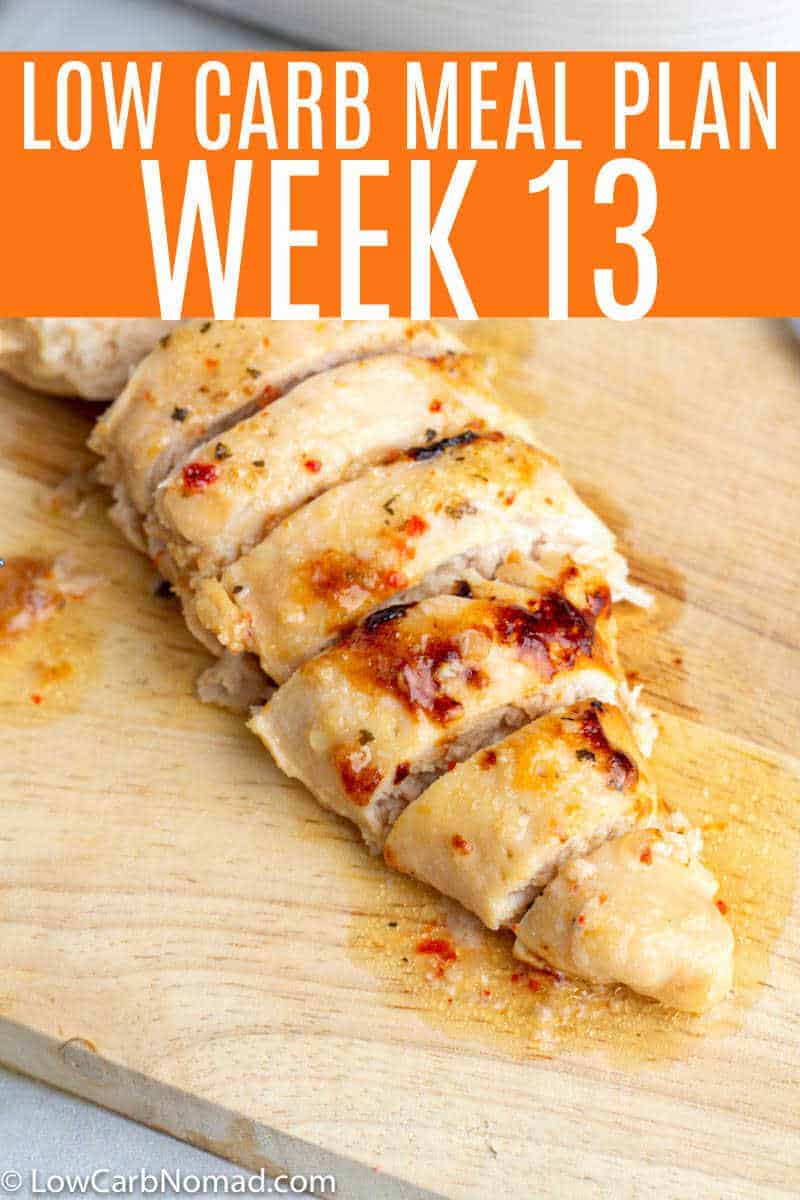 Low Carb Meal Plan: Week 13
I hope that these each week help you. I try to stick to keeping things as easy as possible. The easier things are the easier it is it for me to stick to this way of eating. You can easily change up the mealS to fit what you like, but I always find it easier if I have a plan to do my grocery shopping, stick to my budget and have less stress during the week. Be sure to check out all of the Low Carb Weekly Meal Plans.
Easy Low Carb Breakfast Ideas
I am not including breakfast in the, I know some people do intermittent fasting and skip breakfast or just have bulletproof coffee. Because it is fall I have been skipping breakfast and making low carb Pumpkin Frappuccino, Low Carb Pumpkin Spice Latte, Salted Caramel Pumpkin Spice Latte and Pumpkin Keto Whipped coffee.
If you are one of those people keep doing you. If you are looking for low carb breakfast ideas there are lots of them.
Easy Low Carb Lunch Ideas
Lunch in our house tends to be a free for all. Leftovers are always game, sandwiches or lettuce wraps along with quick and easy low carb lunch ideas are what I normally stick to.
Week 13 Low Carb Meal Plan
Sunday: Asparagus stuffed chicken
Monday: One pan chicken and veggies
Tuesday: Blackened Tilapia and steamed broccoli
Wednesday: Keto Shepherd's Pie
Thursday: Baked Italian Chicken and Low Carb Olive Garden Salad
Friday: Cheddar Ranch Chicken and steamed broccoli
Saturday: Lemon Garlic Shrimp, salad and steamed veggies