When people start eating low carb, one of their biggest concerns is the cost. Don't let concerns over your grocery bill keep you from eating a healthy diet. These cheap low carb meals will help you lose weight, eat healthily, and save money.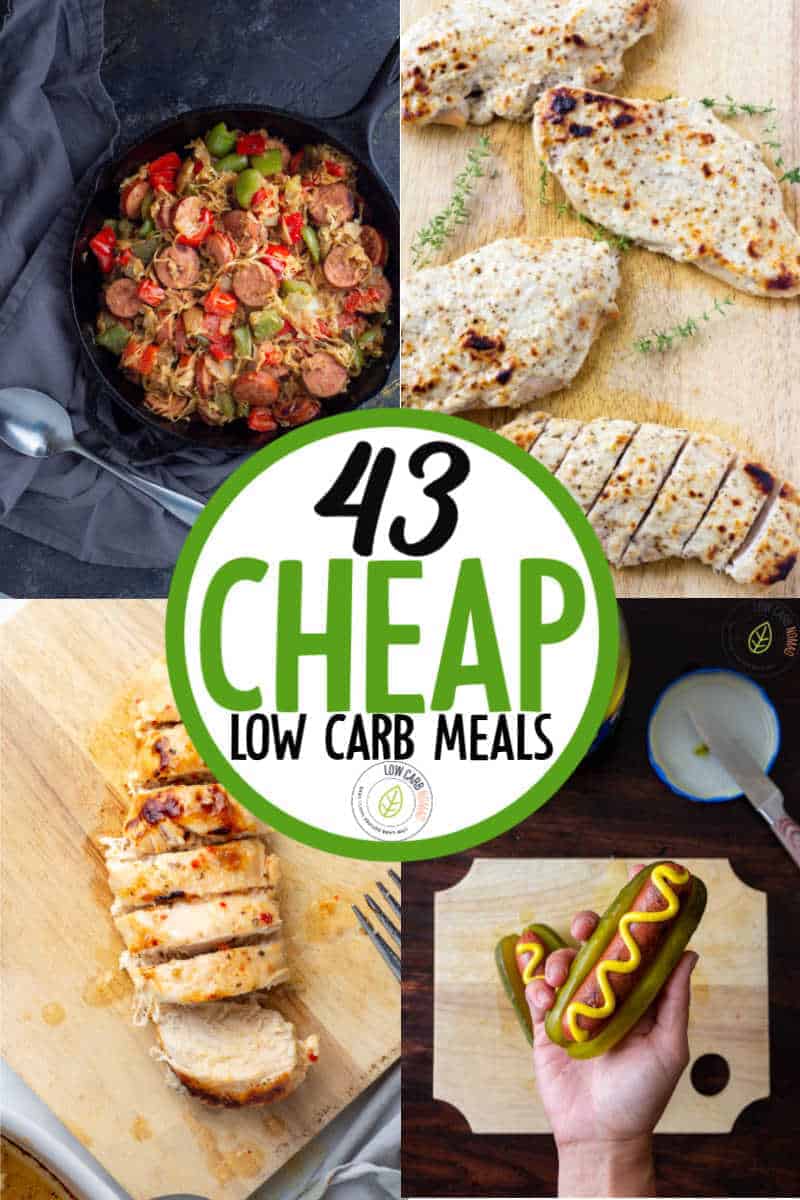 Cheap Low Carb Meals
When you first start eating low carb, you start to find out what the cost of processed food really easy. When you are concerned about your food budget, it might seem scary, but there are many ways to eat low carb on a budget.
How to Eat Cheap Low Carb Meals
When you are ready to make these cheap low carb meals, you want to make yourself a shopping list. Start by using these recipes to create a low carb meal plan. Meal plans help you to stay on track because you know what you are eating each day. It lets you know how many carbs you have for each meal or for the rest of the day.
Once you have your low carb menu plan, you need to make a shopping list. Use these recipes to create the shopping list of what you should buy when you go to the store. Using a shopping list is one of the best ways to stay on track and save money when eating low carb.
Shop on Sale
All of these recipes are cheap low carb meals, and they can be made even cheaper when you shop the sales. Buy meats when they are on sale to save even more on these cheap keto meals.
Also, another trick that will help you save money on keto recipes is to buy your meat and bulk and then cut it down into smaller portions. When you buy meat in a larger portion and break it down yourself, it will normally come at a cheaper price per pound. Divide the bulk meat into dinner size portions and then freeze them to make at another time.
Cheap Keto Meals
Once you start making these delicious cheap keto meals, you are going to see that eating low carb doesn't have to break the bank. These cheap low carb meals are perfect for feeding one person or the whole family. Use these recipes to create healthy meals everyone will love.
Cheap Low Carb Recipes
These Cheap Low Carb Recipes are made with ingredients that are budget friendly and won't break the bank needing costly ingredients to make them.
More Low Carb Recipes for Families