If you are looking for the very best Low Carb Sumer Drinks, you re going to love this collection. With great tasting drinks the whole family can enjoy to adult only drinks, these are drinks you can enjoy without worrying about the carbs. Enjoy these delicious low carb summer drinks anytime on a hot afternoon or a summer picnic.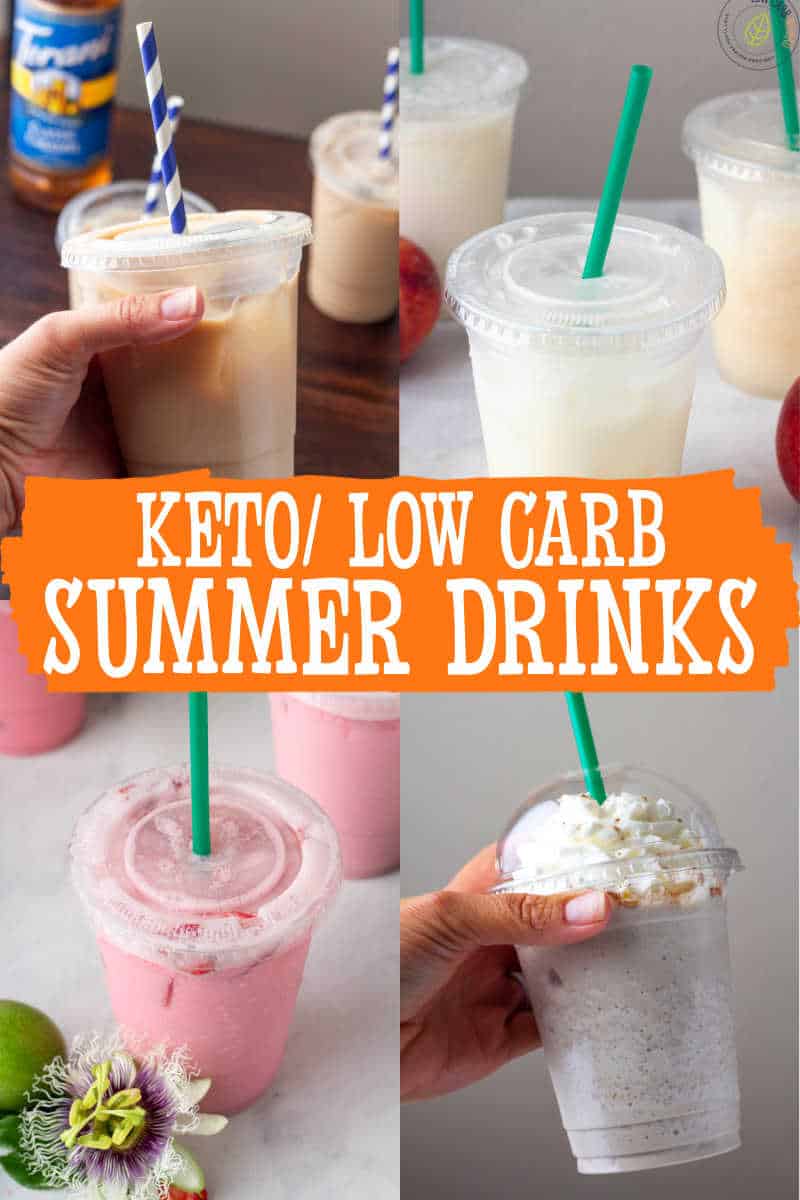 Low Carb Summer Drinks
Summer is a time of sunshine and get togethers. What goes better with get togethers than a refreshing summer drink. While most summer drinks, whether it is a cocktail or a specialty drink for the whole family, are loaded with sugar, when you following a low carb lifestyle, you want to have drinks that you can enjoy without worrying about going over in carbs. These amazing low carb summer drinks are perfect to enjoy on those hot summer afternoons or for a fun picnic together with friends.
What are Low Carb Summer Drinks
Whether you are looking for a low carb summer cocktail or a light and refreshing low carb drink for the whole family, you want something that is loaded with a lot of sugar. What makes these low carb is that each drink has 0 to very low amount of carbs.
Summer drinks are light and refreshing and served cold. This makes it perfect for enjoying on a hot afternoon, ideally sitting out on the deck with friends and family.
How Are Low Carb Drinks Sweetened
Most of the time, low carb summer drinks are sweetened with a sugar substitute. Things like stevia, Splenda, or monk fruit are typical. There are other sugr substitutes around as well but these are the most common. Sometimes the drinks are sweetened using fresh fruit, which does add carbs, but it is usually only a small amount.
Helpful Tips for Sticking to Low Carb and Keto