Here is week 11 of our Low Carb Meal plans! Meal planning doesn't have to be hard and it doesn't have to be boring when you are eating low carb. If you are looking for a Keto Meal plan, this plan will work for you as well.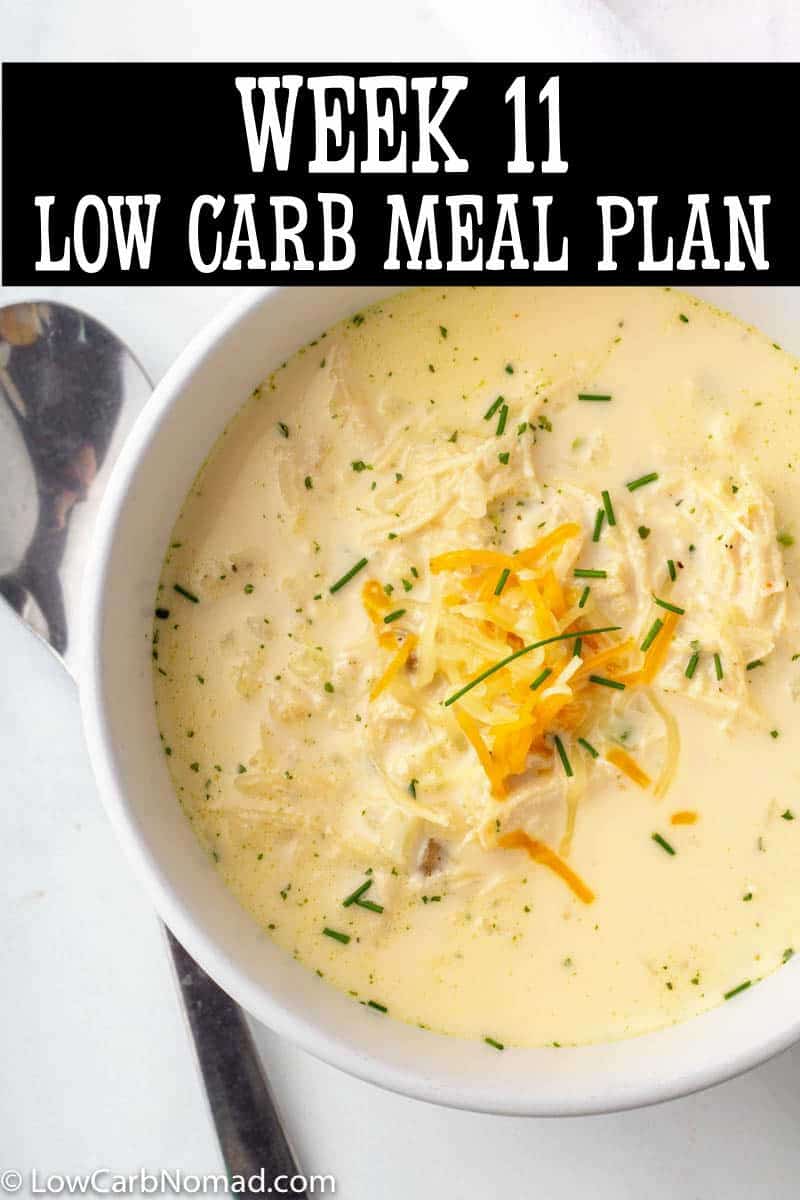 Low Carb Meal Plan: Week 11
Last week was a bit crazy and I am glad we had easy to make meals on the meal plan because none of us were actually ready for school to start back up. It was a long week, having a meal plan not only keeps me on track meal wise but also helps when I don't have to think about things come dinner time. I can look at the list and it is already planned out.
Be sure to check out all of the Low Carb Weekly Meal Plans.
Low Carb Breakfast Ideas
I am not including breakfast in the, I know some people do intermittent fasting and skip breakfast or just have bulletproof coffee. Because it is fall I have been skipping breakfast and making low carb Pumpkin Frappuccino, Low Carb Pumpkin Spice Latte, Salted Caramel Pumpkin Spice Latte and Pumpkin Keto Whipped coffee.
Low Carb Lunch Ideas
Lunch in our house tends to be a free for all. Leftovers are always game, sandwiches or lettuce wraps along with quick and easy low carb lunch ideas are what I normally stick to.
Week 11 Low Carb Meal Plan
Sunday: Lemon Garlic Chicken and steamed broccoli
Monday: Crustless pizza and Caesar salad
Tuesday: Lemon Garlic Tilapia with Brussel Sprouts and bacon
Wednesday: Chicken and Cauliflower Rice Soup with keto cheddar biscuits
Thursday: This is our busy day this week so we will be doing take out something, I have not figured out what yet though.
If you are doing take out or fast food, be sure to check out all of our keto Dining out guides
Friday: Spinach Artichoke Chicken and salad
Saturday: Keto Taco Soup and a salad
Helpful Tips for Sticking to Low Carb and Keto